Achievements
Professor Alan Kraut on the Trump Candidacy Ken Burns Facebook Project, #HistoriansOnDonaldTrump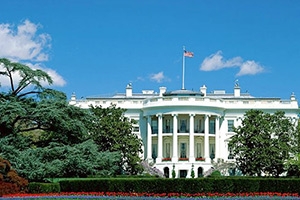 AU History Professor Alan Kraut is featured in Historians on Donald Trump, a new Facebook project produced by Pulitzer Prize-winning historian David McCullough and award-winning filmmaker Ken Burns.

The project features some of America's most honored and influential historians analyzing Donald Trump and his quest for the presidency as nominee of the Republican party. Participants include Robert A. Caro, Ron Chernow, Joseph Ellis, Kai Bird, Vicki Lynn Ruiz, and many others. Each produced a short, homemade video about Trump's candidacy within the context of American history. The videos were then posted together on the Facebook page, which received more than 30,000 Facebook likes during its first 48 hours of posting.


Immigration and Nativism in the United States
Kraut, the former president of the Organization of American Historians, the largest organization of its type in the world, has written nine books including Silent Travelers: Germs, Genes, and the Immigrant Menace (1995) and Ethnic Historians and the Mainstream: Shaping the Nation's Immigration Story (2013). In Historians on Donald Trump, Kraut speaks against nativism—the policy of protecting the interests of native-born or established inhabitants against those of immigrants.

"Welcoming newcomers to American life is less a risk than an investment," he said. "Inclusion of the foreign born has enriched the United States culturally as well as economically. Our own national history demonstrates that those who invest in the foreign born and seek their inclusion are both patriots and wise investors. Donald Trump, as he's demonstrated in this campaign, is neither."
Kraut concludes, "Donald Trump is no Abraham Lincoln."

An Unprecedented Project
One thing that makes Historians on Donald Trump so unusual is that this group of historians has traditionally focused on the past, rather than publicly discussing contemporary politics and presidential candidates. But McCullough told the New York Times that he came up with the idea of this project after hearing Burns's highly critical assessment of Trump at the Stanford University commencement last month.
The two men put their heads together and reached out to dozens of distinguished historians to see if they would be willing to participate and share their thoughts on the Trump candidacy. The end project, Historians on Donald Trump, can be found here.