Literature
Alexander Chee to Visit AU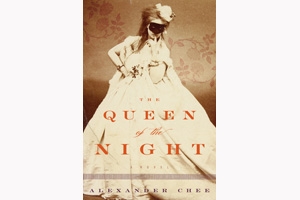 As a part of the annual Visiting Writers Series, presented by the Department of Literature, author Alexander Chee will appear at AU on Wednesday, February 10, for a reading of his work.

The event takes place at 8:00 p.m. in the Abramson Family Recital Hall in the Katzen Arts Center. It is free and open to the public.

Chee received a prestigious Whiting Award for his first novel, Edinburgh, which was described by the New York Times as "haunting" and "incendiary" and by the Washington Post as a "lovely, nuanced, never predictable portrait of a creative soul in the throes of becoming."

His much anticipated new novel, Queen of the Night, which Junot Diaz has praised as "the fire" and "the light," chronicles the life of a courtesan turned opera diva in nineteenth-century Paris. His work has appeared in the New York Times Book Review, New Republic, Tin House, and Slate and has been featured on NPR. Chee was the visiting writer at Amherst College from 2006 to 2010 and the Picador Professor for Literature at the University of Leipzig in 2012. He lives in New York City.

This event is cosponsored by the Visiting Writers Series, Department of Literature, CAS Humanities Lab, and Mary Clark, dean of academic affairs.