AU's Evolving STEM Program and Its Impact on Pre-Medical Students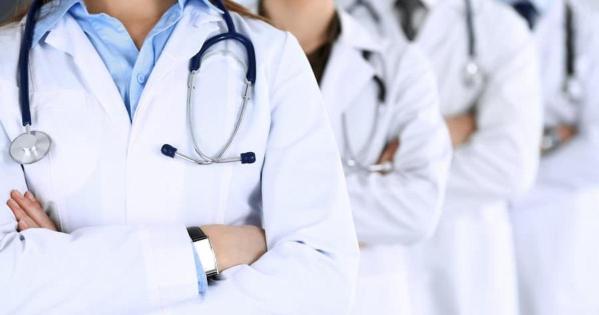 Throughout American University's Hall of Science and Don Myers Technology and Innovation Center, you'll find aspiring physicians who are preparing themselves for careers in medicine. 
While pre-med is not a major at American University, it is a program that permits students to pursue that track while declaring any major they choose. Many of those students focus on Science, Technology, Engineering, and Mathematics (STEM) majors. As such, most pre-medical students at AU are biology, neuroscience, or chemistry majors, and many even include minors in STEM such as physics and statistics. 
The AU program prides itself on its small class size, which enables students to develop closer relations with their professors. This allows for better opportunities to conduct research and to find a mentor. Robby Jones (BS neuroscience, statistics minor '23) says, "The mentorship I have gained since being at American has truly changed the course of my professional career path and aspirations!" With the small student to professor ratio, there are numerous opportunities to actively engage in versatile research on campus. Maria Ochiai, a former AU graduate with a BS and MS in Biology, is now a first-year medical student at the Edward Via College of Osteopathic Medicine. Having conducted research prior to applying for her master's, Ochiai recalls fondly, "I think AU STEM is great in that it allows undergraduates to participate in research. This enabled me to understand science and what it means to be a scientist, which will serve me well as a doctor."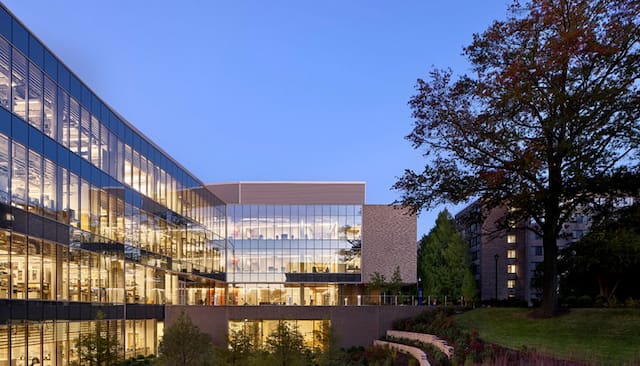 With the completion of the state-of-the-art Hall of Science in 2020, pre-medical students were eager to return to campus following the remote learning due to the COVID-19 pandemic. 
Students seemed pleased by the new facility. Nicholas Loeb, a graduating neuroscience major with a physics, said, "If I were a senior in high school touring now, I would consider AU more." 
Current students are grateful to finally have a space to call their own. The Hall of Science is dedicated to their needs and their numerous STEM majors. "I do think it makes those of us in STEM more visible," said Jones. Despite having the opportunity to be in the new Hall of Science for only a year, Ochiai believes the building will certainly benefit pre-medical students. "If I had spent more time in the Hall of Science, I think it would have had a positive impact on my learning… I think I would have enjoyed the collaborative environment." 
AU's STEM program builds on the strength of American University's mission of inclusion and diversity. That mission has pushed students to critically evaluate the medical field they wish to enter one day and their future roles in helping to improve themselves in their chosen field. Looking forward to their prospective careers, Jones and Loeb reflected on their education thus far and the impact their STEM classes have had in how they wish to proceed in their future professions.  
While at AU, Loeb recounted learning about injustices faced by those people of color and marginalized communities. "I've learned about the severity and exclusion of racism and how it impacts groups and individuals in a most fundamental way. I know it impacts their ability to get even healthcare." He explained that he wishes to see more accessible and widespread healthcare in the United States.  
For Jones, American University has made him consider how broadening education is critical to providing quality care. "Education and training is what physicians have lacked in the past in terms of medical treatment of minority groups. This is essential to improve the quality of care for all patients." Jones described how he has been exposed to the "real gaps between the formation of treatments and their application." Based on his years of research on campus thus far, he wants to encourage all physicians to have "some fluency in reading research so that they understand on a fundamental level exactly what they are prescribing … because a lot of research used in establishing medical pedagogy was not formulated with all patients in mind."   
American University's mission of inclusion, as well as its commitment to providing a top tier STEM education, creates an environment where students can thrive. As Ochiai noted, "No matter what department you are in, all the teachers are very supportive and helpful to all students." This environment prepares students for their future. Robby Jones summarized it best. "I feel well prepared in applying to medical school with much credit to our pre-medical advisor." 
This story was originally written in spring 2022 for AU's Science Writing class.