Science
How AU Biotechnology Students Are Combating COVID-19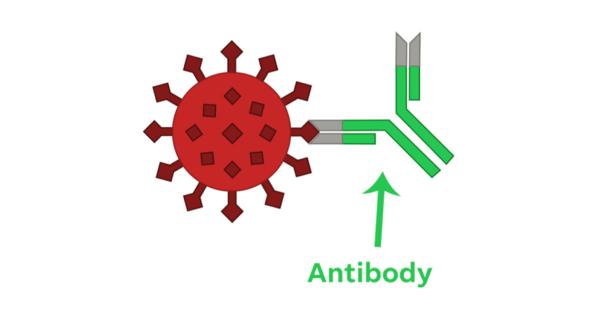 American University biotechnology graduate students are lending their talents and skillsets in the fight against COVID-19. As they work diligently in clinical laboratories, our students are a testament to how the program translates into the science industry during the pandemic.
The United States has seen millions of positive cases of the virus. This rise comes as the nation increases testing capacity. There are two primary testing methods. Like finding a trail of cheese leading to a mouse, enzyme linked immunosorbent assays (ELISA) test for COVID-19 by testing for antibodies. Antibodies create an immune response. COVID-19 has specific regions called antigens (or proteins) that antibodies attach to and generate an immune response. Unfortunately, ELISA only tests for COVID-19 antibodies, not the presence of the virus. These same antibodies can also be present from other antigens. Therefore, the test does not prove COVID-19 infection.
Alternatively, a polymerase chain reaction (PCR) tests for the presence of COVID-19's genetic material (viral RNA). COVID- 19 viral RNA inserts into human host cells. By taking a swab of potentially infected host cells that accrue behind the nose, PCR test kits in the lab can be used to uncover the presence of COVID-19.
Last summer, AU students tested for COVID-19 and made test kits. Former quality control analyst at AstraZeneca and AU Alum Sohum Jha notes "we must capitalize on the opportunities and come up with alternatives."
Students on break were eager to get to the beach; however, coursework and clinical lab responsibilities occupied Abena Ntiamoah's summer. Her duties in the lab once solely included screening over 100 samples for bladder cancer per day. Her role changed, and she adapted with the emergence of COVID-19 cases. Now, she also prepares PCR test kits for the sister labs in New Jersey. Ntiahmoah found the increased workload stressful but remains hopeful that her input will help increase testing capacity.
At GeneDx in Gaithersberg, Maryland, AU alum Madeeha Froze Mughal puts the test kits to work. Mughal joined GeneDx this past June. Her roles include COVID-19 testing and analysis. The lab works diligently to test samples, but the staff continues to ponder new scientific approaches to the pandemic. Despite the challenges in a new research environment, Mughal uses her skillset learned in the AU biotechnology program to lend her hand in the laboratory hoods at GeneDx.
AU researchers are helping fight the battle at their labs, while doctors and nurses are on the front line. With more COVID-19 cases, laboratories are overwhelmed with the increased workload. Manifestly, our students demonstrate that the AU biotechnology program translates into the industry during this unprecedented time.
The program allows students to follow one of four degree tracks. These tracks feature intense coursework in molecular biology and genomics. Moreover, students are fostered in innovation through the AU I-CORPS program funded by the National Science Foundation.
Citations
www.cdc.gov
Carter, L. J., Garner, L. V., Smoot, J. W., Li, Y., Zhou, Q., Saveson, C. J., ... Liu, C. (2020). Assay Techniques and Test Development for COVID-19 Diagnosis. ACS Central Science, 6(5), 591-605. doi:10.1021/acscentsci.0c00501
Graphic by Nicole Shaub for Republic Reporting