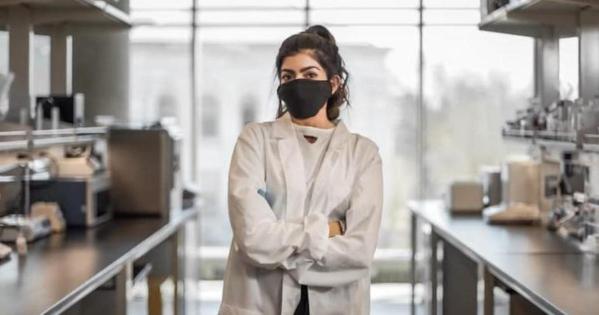 Dear Readers, 
I am proud to present the 2022 edition of Catalyst, American University's science magazine written and edited by students.  
This year, Catalyst explores what it truly means to be a scientist. While many might envision pages of complex chemical equations or a lab with impeccably sterile conditions being the focal point of the job, the role of a scientist runs much deeper. It is rooted in discovery, service to others, and accountability. 
Accountability is at the heart of the AU community, and the sciences are no exception. In this issue of Catalyst, you will witness how students use science as a tool to invoke accountability. We hold fast fashion companies accountable for their impact on climate change, and we devise solutions to reduce carbon emissions. We hold healthcare systems accountable for perpetuating inequalities for minorities, and we promote meaningful discussion in classes about potential solutions. We hold the AU community accountable for implementing sustainable and fair practices on campus. Most of all, we hold ourselves accountable to use science with vigor to solve today's problems. 
We hope this issue of Catalyst inspires you to seek accountability in the pursuit of science and beyond. Thank you for reading. 
Sincerely, 
Farah Hussaini
BS Biology 2023