Award for Study of Russian Language, Culture, and International Relations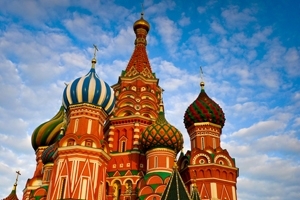 The Carmel Institute for Russian Culture and History is currently accepting applications for the James Symington Award for the study of Russian language, culture, and international relations. 
This award honors the career of James Symington, former Congressman (D-MO) and active proponent of better US-Russian relations. The award provides $10,000 for tuition and travel expenses to attend the interdisciplinary summer program in Russian language, culture, and international relations at Moscow State Institute of International Relations, from June through August 2016.
The award recipient will have the opportunity to read from the essay at the annual gala dinner hosted by the American-Russian Cultural Cooperation Foundation on November 17, 2015, where the award will be presented.
Who Can Apply
The award is open to all students in the Consortium of Universities of the Washington Metropolitan Area. Applications will be judged based on the student's academic record (unofficial transcripts are accepted) and an essay (no more than 500 words) proposing one or more ways in which the United States and Russia can overcome barriers to cultural and/or political understanding. 
To Apply

Applications, transcripts, and essays are due by 5 p.m. on October 30, 2015. Please send application materials to carmelinstitute@american.edu and cc: fedyashi@american.edu and aak@american.edu.