Arts
Community as a Work of Art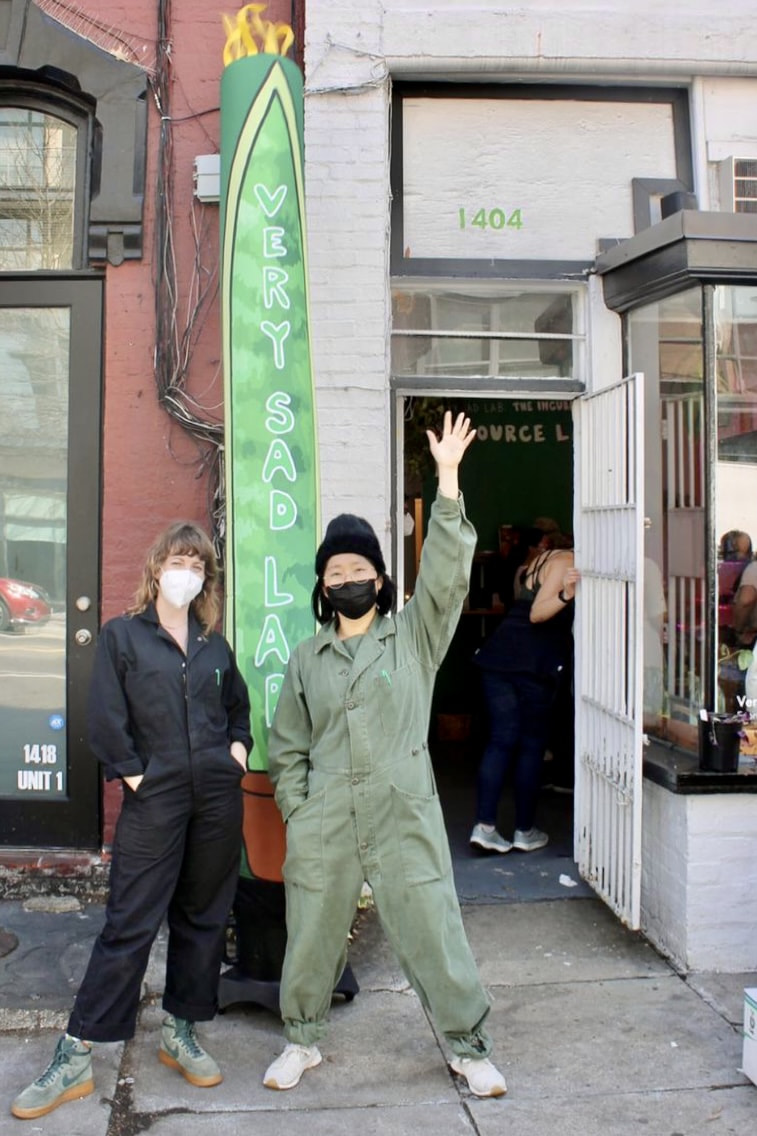 "Community can be a work of art," according to American University studio art Associate Professor Naoko Wowsugi. A photographer by training, Wowsugi's recent projects are rooted in collaboration and community events celebrating local culture and ecology. An evolving example of this work is Very Sad Lab, a plant rehabilitation center, research project, and art collaboration between Wowsugi and fellow DC artist Valerie Wiseman.
"When I do community engaged art, I use the power of art or creation to strengthen connections in the community and to bring awareness to what's unique" notes Wowsugi. 
The Birth of the Very Sad Lab
After moving to DC in 2013, Wowsugi wanted to learn more about her new home and began volunteering with the nonprofit Bread for the City. This experience strengthened her interest in community ecosystems and farming. "I learned a lot about bioregionalism, biodiversity, and biodynamics—a more spiritual approach to agriculture." She adds, "The bioregional perspective inspires me. I think about how nature around us affects our culture and the way we live."  
 
When Wowsugi received a Halcyon Arts Lab fellowship and a large artist studio, she wasn't sure what to do with the space. "My work comes about outside of traditional creative spaces. The process is always shared. I make with other people." Wiseman and Wowsugi had worked together previously when Wiseman contributed drawings to Wowsugi's project The Fungus Among Us, an exhibition and community engagement work about mushrooms in Charleston, SC. So, when Wowsugi approached Wiseman in 2018 to collaborate, Wiseman's Sad Lab project found a new home at Halcyon, becoming Very Sad Lab. Initially, the project centered on healing between plants and their owners, with patient intake forms and prescribed courses of treatment for ailing plants. Wowsugi says, "Everyone has some failure in making plants sad. Why don't we share these things?"
 
Wowsugi's interest in cultivating local plants extends to house plants. "Gentrification means we are pushing away people and culture but also ecosystems. Now our bioregional, 'domesticated' plant is the house plant." For urban-dwellers, house plants can create a healing connection to the environment. "A diverse ecosystem can strengthen communities," Wowsugi says.
 
"My practice with Very Sad Lab is one way I work through my own impatience—plants take time, patience, and repetition—they are long-term relationships. Everyone can relate to the work of caring for a plant, and that's an opportunity for conversation and resource sharing. We can learn from each other how not to make our plants sad," remarks Wiseman.  
 
For Wowsugi, the act of care is an art form. She believes that nurturing ecosystems reflects the care we should extend to others and our communities. Sparking creativity, collaboration, and forming connections is at the heart of Wowsugi's practice, expanding the definition of art to strengthen communities.
Wowsugi notes, "My community-engaged art practice blurs the lines between being an artist and an engaged citizen. This creative process lends me a critical gaze as both an artist examining their work and as a person considering the complexities of living in the world today, valuing them socially and ontologically." Wiseman adds, "Community engaged art, I think, allows artists the space to more intimately share their process. With this level of transparency, we can engage in deeper and longer-term relationships between community members, artists, and their work."
A Pandemic Shift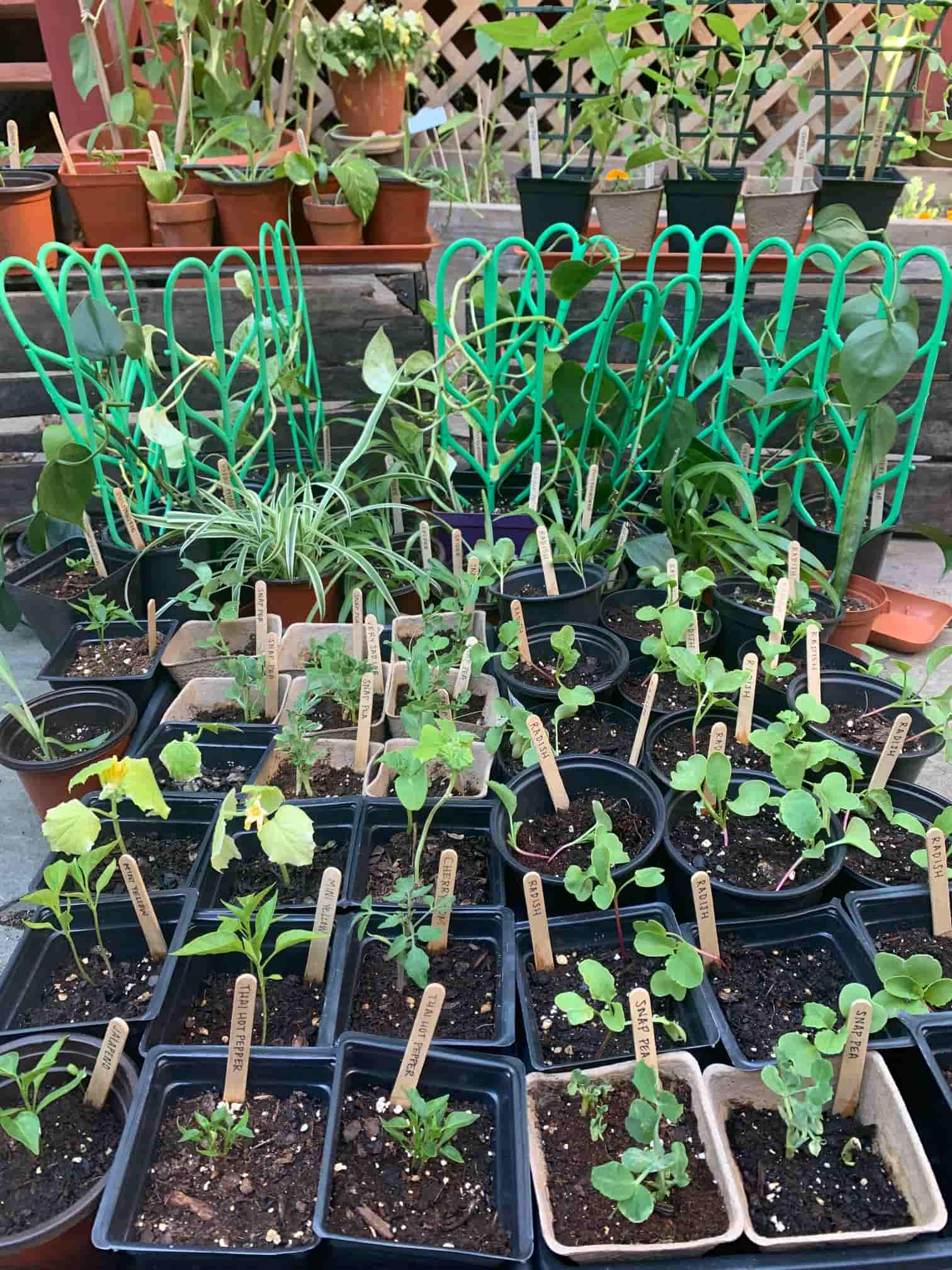 During the COVID-19 pandemic, Wowsugi continued her work supporting communities through a different project. In 2019, Wowsugi received a fellowship from American University's Humanities Truck, run by history professor Dan Kerr. She says, "Originally, I was going to do a group portrait journey to connect DC communities." However, the pandemic changed those plans. "Because that project's nature was about getting together, we couldn't do that." The Humanities Truck program turned to addressing food justice in DC, and Wowsugi used the truck to deliver food from NE DC-based Kayanite Kitchen to communities around the city and to protestors during Black Lives Matter protests in 2020. This collaboration with Kayanite Kitchen led to a $100,000 grant for the Humanities Truck to fight food insecurity. "These types of activities empower communities on a larger scale," Wowsugi says.
Growing the Very Sad Lab
After a pandemic hiatus and leaving Halcyon, the scope of Very Sad Lab has expanded through partnerships with local organizations. The artists have a year-long residence in DC's Eaton House in the Eaton Hotel, which supports community programs related to creativity and activism. "We started a pollinator garden on the Eaton's rooftop to help spiritual healing, rather than just plant rehabilitation," noted Wowsugi. Very Sad Lab was also featured in an exhibition and resource lab at Transformer DC on P Street earlier this year. "We partner with Mt. Pleasant Library for pop-up events in different places, from restaurants to clothing stores." Recent projects include plant sound baths and funerals to nurture communal healing, and celebratory events like plant adoptions and baby showers. "People can present their vulnerabilities and failures but try to learn from them, together."
Community in the Classroom
Wowsugi's passion for building community extends to her approach to teaching studio art courses at American University. She says, "The creative process should be shared. I create new pairings of students in every class to share comments and feedback, so their project can be developed through conversation." Wowsugi also has a unique method of taking attendance, by snapping a group portrait of the class each time they meet. This focus on interaction between students mirrors Wowsugi's collaborative approach to her own practice.
Learn more about the Very Sad Lab and upcoming projects at @verysadlab and more about Naoko Wowsugi on Wowsugi's website.