Achievements
Congratulations, CAS Class of 2023!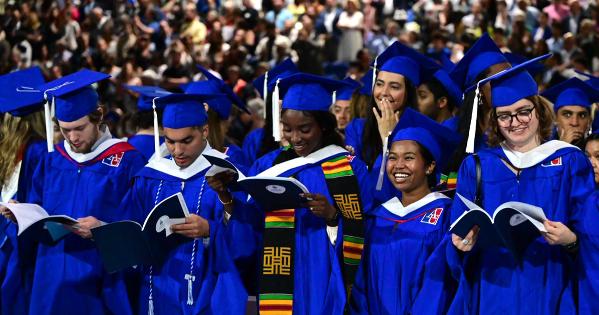 At American University's 145th Commencement, in front of friends and loved ones, the Class of 2023 proudly celebrated their hard work and accomplishments, and joined the AU family of more than 135,000 alumni living in all 50 states and nearly 160 countries.  
This year's College of Arts and Sciences commencement speaker was Julie Kent, artistic director of the Washington Ballet. The undergrad speaker was Isaiah Washington, and the graduate speaker was Milton Garcia. 
During their time at AU, the Class of 2023 learned from influential scholars, scientists, and artists. They took advantage of internships and volunteer opportunities across our nation's capital, explored important questions and made new discoveries, and got involved—in service activities, athletics, and clubs—all while building memories and making lifelong friends.  
The College of Arts and Sciences community congratulates and wishes the best of luck to the Class of 2023 as they begin the next chapter of their lives.
Check out some highlights from the ceremony!