Research
Domestic Violence and Self Defense: What Happens When Women Fight Back?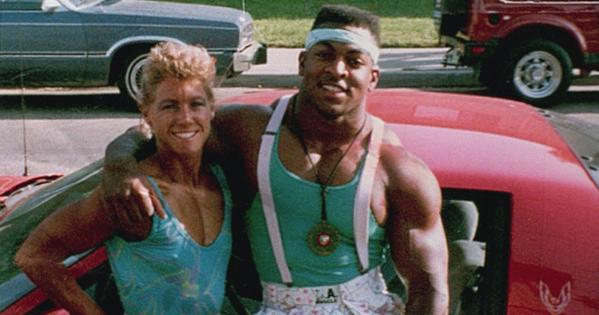 "I have a right to defend myself. I couldn't take it anymore. I didn't want to die."
–"Killer Sally" McNeill on Netflix 
American University Literature and Journalism Professor Rachel Louise Snyder is one of our nation's leading writers on domestic violence. She is currently featured as an expert commentator in the blockbuster Netflix docuseries Killing Sally about weightlifter Sally McNeil, who claims she acted in self-defense when she was convicted of the second-degree murder of her bodybuilder husband Ray McNeil.
We asked Snyder to weigh in on Killer Sally, stereotypes about victim and abusers, how our legal system fails victims, and how we can work on campus and in our communities to combat domestic violence.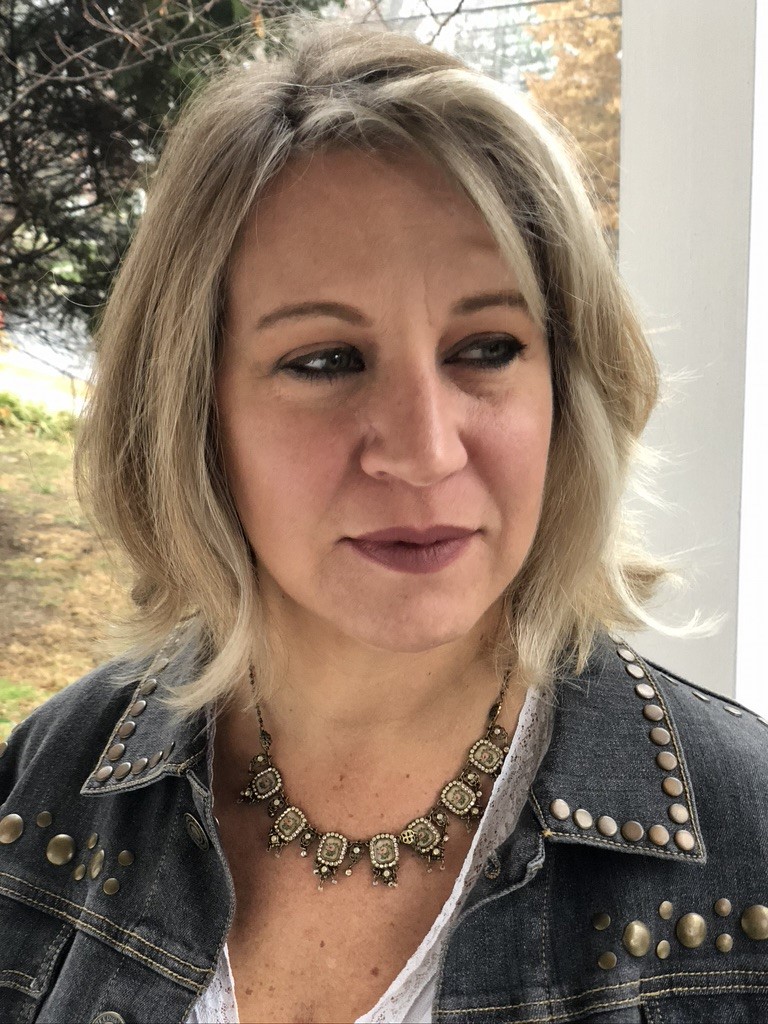 Q: You say that we have two different self-defense systems when it comes to the law in this country: one for men and one for women. How did this happen? And what does it mean today for women trapped in abusive relationships?  
A: Our self-defense laws stem, for the most part, from the Middle Ages with the Castle Doctrine (and the Castle Doctrine stems from ancient Rome). This philosophy basically said that a man has a right to defend his property, his "castle, as it were. At the time, this extended to a man's ownership of his wife and children. So, the origins of the system are patriarchal.  
Moving ahead several centuries, we created a set of laws that say if you fear for your life, before you use self-defense, you have a duty to retreat whenever and wherever possible. This is where victims of domestic violence get caught up, because often courts will rule that they had a duty to retreat from their abuser. You see this when abusers are, for example, killed in their sleep, or killed with a weapon – because in that latter example, a victim has to make a decision to get a weapon, and then use that weapon.  
These decisions are dissected second by second in homicide cases, as they should be. The problem is that domestic violence victims are operating from a very specific context, where they know this abuser very well, they know what will happen when that person wakes up, they know they will never be able to escape, not truly, not freely. And, finally, in the case of a male abuser and a female victim, what you have is a lopsided physical ability; women grab weapons – guns, occasionally, but kitchen knives are much more common – because they don't have the same physical ability as the person they are facing down.  
Q: Sally claims she shot Ray in self-defense. He was beating and choking her. He had beaten her many times before, leaving her with broken bones. Sally says, "I have a right to defend myself. I couldn't take it anymore. I didn't want to die."  
This is a terrible choice, and one I imagine many victims find themselves in. What are the self-defense laws to protect victims — and why don't they always work?  
They vary from state to state. There's a fantastic book by a Harvard historian named Caroline Light called Stand Your Ground. Her basic premise is that we're establishing new justifications for murder by men, and I would add to this that we are leaving women behind.  
Self-defense laws were written with the proverbial bar fight in mind – two people of equal ability, strength, and intent. Or they were written to say a man could protect his castle from intruders. But what if that person was not an intruder? What if that person had the same rights to be there as the person pulling the trigger? Or what if you're talking about two people who are not unknown to each other, who know well how a given person will react to a situation in which their power and control is being called into question?  
In my book I talk about how systems fail victims all the time by minimizing the violence of an abuser, and they do this by lessening criminal charges, or even tossing charges entirely and putting someone on probation. They do this by allowing abusers to bail out of jail immediately. The messages are that an abuser's freedom is prioritized over a victim's life.  
Q. The prosecution argued Ray's death was premeditated murder, that Sally was jealous and aggressive. They called her a thug and a monster. Do you think this is true? After all, she did use a gun. And how did this all play into Sally's conviction and 25 years in jail?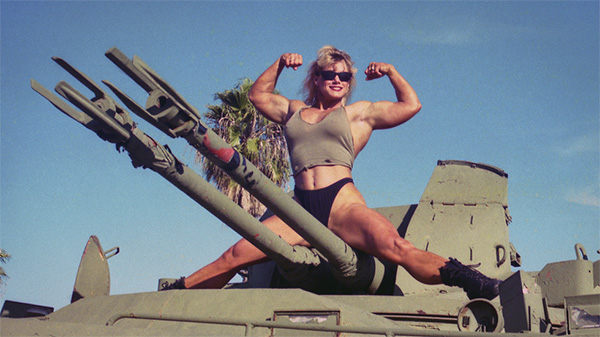 We have stereotypes about both abusers and victims. We think we'd recognize an abuser. We think victims should be helpless, meek, broken down. Sally was none of these. Was she powerful? Absolutely. She was physically powerful. But was she more powerful than Ray? Absolutely not. And we're talking about someone who is emotionally abused, someone who is verbally abused, someone who's own sense of self diminishes over time in an abuse situation. Our systems – the judiciary, law enforcement, medicine – are all event-based, by which I mean they are decoding one single event. But for victims like Sally, it's not just one event that leads someone to do what she did. It's a whole narrative. It's part of a whole larger story. I have a degree in fiction, and it was only once I began to think about domestic violence in this strange, literary way did I begin to understand how these individual systems could fail victims.
Q. You say, "Victims are not perfect people." Can you explain what you mean by this?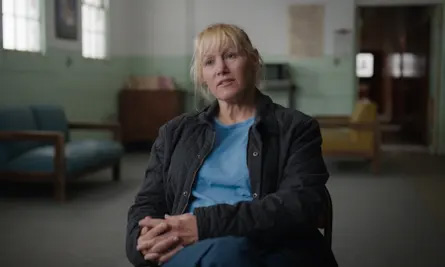 We don't want victims' lives to be messy at all. We want them to be mild-mannered. We don't want them to be angry, to fight back, to try and extricate themselves in any other way than to delicately and quietly leave. You see this in domestic violence cases all the time where if women in particular show anger, the prosecution uses it against them. If they have drug or alcohol problems, it's used against them. If they've slept with other people, it's used against them. You see these stereotypes used over and over, just like what happened with Sally. She was a digression from the norm of femininity, and she paid for it with more than two decades in prison. Unfortunately, as far as I can tell, this has not changed at all in the majority of court rooms today.  
Q. At Stanford Law, you founded the Regilla Project, which is researching how many women currently incarcerated for homicide killed someone who was abusing them. Estimates are anywhere from 50 percent to 95 percent. What does this say about our self-defense laws?  
It says that we are failing half our population. It says that we have not created systems for victims where they feel safe, where they feel protected. It says that the only way out of their situations, ultimately, is to kill or be killed. This is not the same equation for men. Sure, absolutely there are female abusers, and women can be perpetrators of violence, but the physical asymmetry is almost always going to be there, and in any event, when I say we haven't created systems of safety, I am also saying that we have shamed male victims of domestic violence perhaps even more so than women. We need to take away the shame of needing help and asking for it. And we need better prevention strategies and more investment at this front end.  
Q. In terms of self-defense laws, what needs to be done?
Canada did a study like what we're doing with the Regilla Project, and they discovered that more than 65 percent of the women imprisoned for homicide in their country killed someone who was abusing them. So, they essentially rewrote their self-defense laws so that size, weight, physical strength or ability, intent and domestic violence histories must be taken into account.
Although our current self-defense laws should allow for these elements as they're currently written, judges will bar a lot of this type of evidence. They'll cite hearsay or irrelevance or any number of statutes. Judges have incredible power. I would like to see our laws rewritten to reflect this very different reality that victims of domestic violence endure.
Q. AU has recently announced an initiative to tackle campus domestic violence and sexual assault in the wake of an attack on a student. Do you have any thoughts about that?  
I am thrilled to hear this. I think we could be a national leader when it comes to innovative programming to protect our students. Organizations like One Love, Men Can Stop Rape, and Futures Without Violence all have progressive programming for young people, and I'd love to see them use our campus as a training ground for what can work. It's not enough to just respond to an event; we have to be proactive. We have to do more than we think we might be capable of doing. I'd love to have restorative justice involved in any programming, because you can punish people all day long, but you need to also restore a broken community and give a path toward reconciliation to abusers and victims, because if you don't, what is the point? Broken people stay broken. Broken communities stay broken. But broken things can be fixed.
Q: What should we do if we suspect someone is a victim of domestic violence? And where can victims go for help and advice?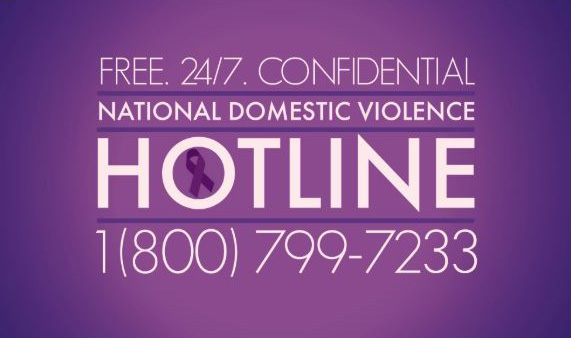 First, we have to make the space for someone to feel comfortable sharing their story. Just talking about it is where we need to start, erasing the shame and stigma of abuse. And then I would say there are several things. First, there is the Danger Assessment, which helps to determine what level of danger a victim might be in. There is the National Domestic Violence Hotline 800-799-7233, which operates 24/7. There are local agencies in every state and every county in the country. Here in DC, victims can call DC Safe 1-844-443-5732, and we have pro-bono domestic violence services through the DC Volunteer Lawyer's Project (DCLVP), which has a walk-in clinic and offices right in the courthouse.
More about Rachel Louise Snyder
Snyder's work has appeared in most major news outlets from the New Yorker and New York Times magazine to Slate and Salon. Her book No Visible Bruises: What We Don't Know About Domestic Violence Can Kill Us was a New York Times Top Ten Book of the Year and a finalist for the National Book Critics Circle Award in Nonfiction. Among many awards, it received the Los Angeles Times Book Prize and the New York Public Library's Bernstein Award for Excellence in Journalism. Men's Health recently named the book as one of "the 50 most important books every man should read before age 50."
Snyder is currently at work on her latest book, Women We Buried, Women We Burned, which will be published this spring, and she's received a Hemingway Writing Fellowship, which will allow her to write in Hemingway's Ketchum, Idaho home – the last home he lived in before his death.