Literature
Fallout Shelters and Survivalist Tracts: New Book Explores Cold War Culture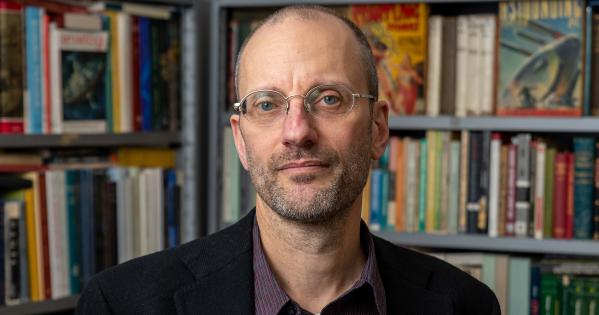 In 1961, after the Russian government ended a three-year moratorium on nuclear testing with a blast over central Russia, President John F. Kennedy told the American people, "A fallout shelter for everybody, as rapidly as possible." 
Families started building shelters in their basements and backyards. In schools, teachers conducted emergency drills and taught children to "duck and cover." Citizens were advised to stockpile food, water, and medical supplies. For much of the decade (and later, during the 1980s), the nation became obsessed with the threat of the nuclear arms race — and with surviving a nuclear attack.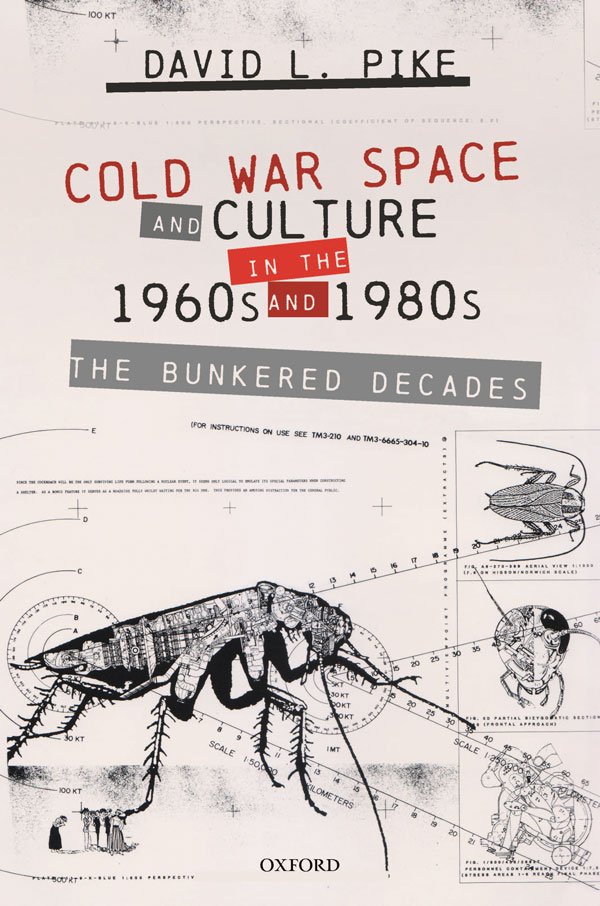 The Cold War during the 1960s and 1980s affected the nation in every way, from politics and policy to art and culture. These decades are explored by award-winning author Professor David L. Pike in his latest book, Cold War Space and Culture in the 1960s and 1980s: The Bunkered Decades, which will be published on March 3rd by Oxford University Press, and is already available online to members of the AU community through the AU library website. 
"This is not just a beautifully written book about Cold War culture, but an intensely relevant meditation on the gendered and racialized anxieties about health and the state that continue to ease the migration of the extreme right into mainstream politics and fuel the survivalist 'prepper' movement today," says Max Paul Friedman, interim dean of the College of Arts and Sciences. "Anyone who wants to understand why millions of Americans yearn not only for the illusory security of nostalgia but for the transformation of the whole country into a virtual bunker against difference should read David Pike's captivating account."
Life under Threat of Nuclear Destruction
Although the Cold War ended more than 30 years ago, its legacy still looms large in American anxieties around security, borders, and all manners of imminent apocalypse, says Pike. "Back in 1961, James Baldwin identified 'a weird nostalgia, dreaming of a vanished state of security and order' that had never really existed. In many ways, the United States and the world around us have never really emerged from those dreams, which continue to drive contemporary debates about shelter, security, boundaries, and difference," he explains.
Arterra Picture Library / Alamy Stock Photo.
Cold War Space and Culture in the 1960s and 1980s focuses on all the ways the spectre of nuclear destruction has been expressed, from comics, movies, and pulp paperbacks to policy documents, protest movements, and survivalist tracts. Some sources are familiar, says Pike, (episodes of The Twilight Zone, Mission Impossible, and The Avengers), some mostly forgotten (Helen Clarkson's The Last Day and Marlen Haushofer's The Wall), others unexpected (Alfred Hitchcock's The Birds and George Romero's original zombie movie Night of the Living Dead), and some classics seen in a new light (Stanley Kubrick's black comedy Dr. Strangelove, Sidney Lumet's war drama Fail-Safe, and Silver Age superheroes the X-Men, Spiderman, and the Fantastic Four). Bunkering was not merely a response to the threat of nuclear war; it became a way of being in a changing world.  
Cold War Space and Culture in the 1960s and 1980s is filled with photographs, art, and movie and television stills of real and imagined fallout shelters and other bunker fantasies. As with Pike's previous books, it ranges widely across disciplines, finds unexpected connections, and traces themes leading from the 1960s and 1980s into the present. 
Modern Undergrounds
© Gébé & L'Association, 2002
With Cold War Space and Culture in the 1960s and 1980s, Pike continues his decades-long exploration of the meanings of modern undergrounds. He is the author of Passage through Hell: Modernist Descents, Medieval Underworlds; Subterranean Cities: The World beneath Paris and London 1800-1945; Metropolis on the Styx: The Underworlds of Modern Urban Culture, 1800-2001; Canadian Cinema since the 1980s: At the Heart of the World; and articles on medieval literature, modernism, film, neo-Victorianism, subterranea, urban fantasy, global urban culture, and Paris and London. He is co-author with Professors Malini Ranganathan (SIS) and Sapana Doshi (University of California-Merced) of Corruption Plots: Stories, Ethics, and Publics of the Late Capitalist City (forthcoming) and of Literature: A World of Writing, and co-general editor of the Longman Anthology of World Literature.
Pike has taught in AU's Department of Literature since 1995. His courses include introductions to literature and to film as well as urban culture, cinema studies, modernism, and Dante. He has received the Gustave O. Arlt award from the Council of Graduate Schools and been shortlisted for the Modernist Studies Association book prize; he has been awarded two NEH Fellowships, two ACLS fellowships, and the AU Award for Outstanding Scholarship. He has most recently authored "The Best of 1970s and 80s Women-Authored Science Fiction and Fantasy," published on Lit Hub, and "Nuclear Realism and Memories of Extinction in the 1980s" and "Candymen: Slumming, Scarifying, and Gentrifying in 1992 and 2022," both published in Bright Lights Film Journal. 
Cold War Space and Culture in the 1960s and 1980s will be released in print on March 3, 2022.