Education
Inspiring Pathways to Education Policy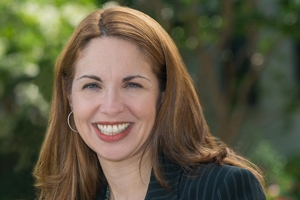 A passionate educator and policy researcher, Jennifer Steele believes that good education policy decisions come from good data analysis.
"In education, we strive to do what we think is best for students, but we don't always know what that is," she says. "Careful evaluation of data and existing research can point us in the direction of what works." 
Steele spent the last six years as a policy researcher at the RAND Corporation, a nonprofit dedicated to improving policy through research and analysis. This fall, she joined AU as an associate professor in the School of Education, Teaching, and Health (SETH), where she is teaching a graduate course in research methods. "I'm very excited to teach students how to make the best use of the data they find and how to accurately communicate their findings," Steele says. "I want to help [them] become well equipped education policy leaders." 
Steele's interest in education policy evolved from her own experience working as a teacher. After earning her master's in education at Stanford University, she taught English in an urban high school in San Diego. 
During her tenure there, the school district underwent structural reforms intended to improve student learning. But Steele says those policy changes felt "top down" to many educators, including herself, and some of the changes did not seem to take context into account. "I became very interested in how the policy decisions were made and how data and research were used to inform these policies." 
About her new position at AU, Steele is most excited about having working teachers in her classroom; through them, she says, she can have the most direct impact in the training of current and future educators. 
She says, too, that SETH's commitment to community makes it an ideal place for her to translate her research into practice. Through SETH, AU actively partners with DC public schools and teacher-service organizations, like the New Teacher Project and Teach for America, enabling student teachers to take their skills and knowledge out into the real world. 
"One reason I was really attracted to AU was because of its connection to the DC area. The university works to have an impact on the quality of instruction students are receiving in the District of Columbia," Steele says. "Bringing my research to AU and being able to work with students who have a direct connection to the community is a dream opportunity." 
More than anything, Steele hopes that by working with AU students, she will help create informed and passionate educators and education policy leaders. "Students may become teacher-leaders, school administrators, or state or federal leaders," says Steele. "Whatever path [they] take, knowing that I've helped prepare the policy leaders of tomorrow is the most exciting impact I can imagine having in my career."