Literature
AU's Kyle Dargan Teams Up with Janelle Monáe and Wondaland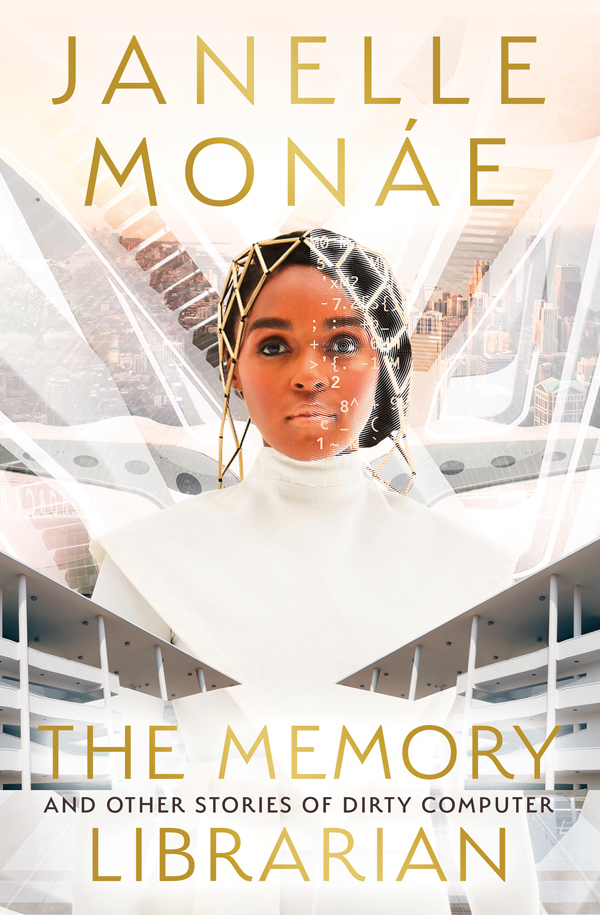 In his latest literary venture, AU Professor Kyle Dargan has joined his dream team of collaborators to create The Memory Librarian: And Other Stories of Dirty Computer, which will be published by Harper Collins in April 2022. 
Dargan is the books editor for Wondaland Arts Society, the creative multimedia company founded by actress and recording artist Janelle Monáe, who has been nominated for eight Grammy Awards, received an MTV Video Music Award, starred in the blockbuster film Hidden Figures, and serves as a spokesperson for CoverGirl. 
Dargan is helping shape The Memory Librarian with Monáe. The book will be based on the Afrofuturistic world that Monáe first created in her 2018 music album Dirty Computer. In an advanced starred review of the book, Publishers Weekly calls it "moving, triumphant...and a knockout." It describes the book as "five sci-fi shorts, each written with a different coauthor, [which] explore the consequences of a totalitarian regime that, in pursuit of a pure society, monitors its citizens' identities, thoughts, and relationships and scrubs clean the memories and personhoods of those who are labeled deviant."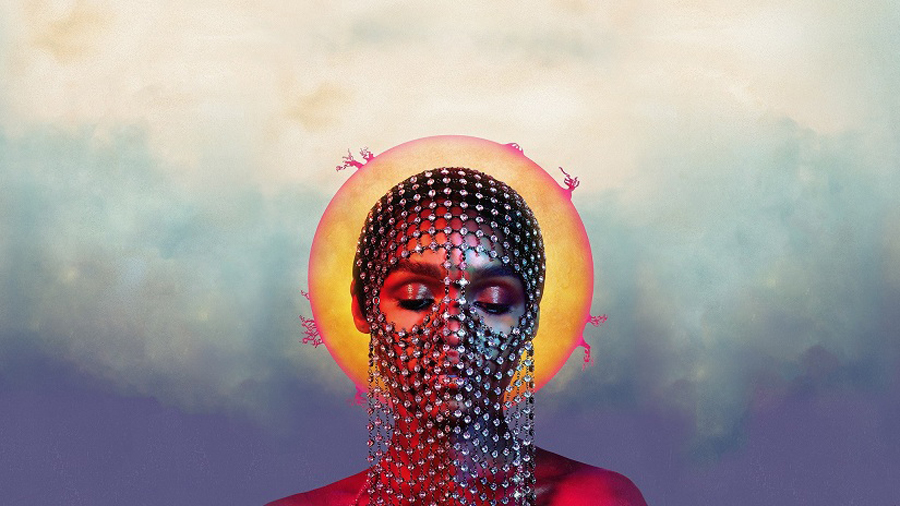 Dargan is working with Monáe to select contributors, curate stories for inclusion, edit, and manage the collaborative process between Monáe and the writers. He's wearing many hats, also advising on cover design and the upcoming book promotion. 
It's an exciting role, and a natural one for Dargan, who says his experience as a manuscript editor and managing editor have prepared him well. Dargan is an award-winning poet, an associate professor in AU's Department of Literature, a former head of AU's Creative Writing Program, and the author of five collections of poetry: The Listening (2004), which won the Cave Canem Prize; Bouquet of Hungers (2007), awarded the Hurston/Wright Legacy Award in Poetry; Logorrhea Dementia (2010); Honest Engine (2015); and most recently, Anagnorisis (2018). His nonfiction writing has been widely published in newspapers and journals, and in 2019 he received the Lenore Marshall Poetry Prize from the Academy of American Poets.
Kyle Dargan is a marvelous writer, hip, dignified, and witty, with an extraordinary ear and a gift for conveying truth and beauty in the human experience.
CAS Interim Dean Max Paul Friedman believes that Dargan is perfect for this role. "Kyle Dargan is a marvelous writer, hip, dignified, and witty, with an extraordinary ear and a gift for conveying truth and beauty in the human experience," he says. "I can't wait to see the work."
The Wonder of Wondaland
The book is being created under Monáe's Wondaland Arts Society, described by Fast Company as "a record label, a TV and film production company, a brand consultancy, a management firm, a hub for activism, and an actual place." Dargan describes it as "a literal dream factory — in the sense that what Janelle and her team are imagining has the resources and management support to take tactile shape in this world, creativity and art that leans towards freedom."
Dargan's creative relationship with Wondaland's Creative Director Chuck Lightning and Executive Producer Nate Wonder goes back many years. As Wondaland has grown, they asked him to come aboard as Wondaland's books editor and edit The Memory Librarian. 
Dargan is thrilled to be joining this creative team. "Janelle is a singular talent, and she and Chuck and Nate are all endless wells of creativity," he adds.
I'm so fulfilled and fortunate to contribute to the wonder of Wondaland at this time."
Telling the Best Story
Dargan and Monáe chose three novellas and two short stories for inclusion in the book. Contributors include Alaya Dawn Johnson, who won a World Fantasy Award for her novel Trouble the Saint, and Eve Ewing, who wrote Ghosts in the Schoolyard, the middle-grade science fiction hit Maya and the Robot, and the Ironheart series for Marvel Comics.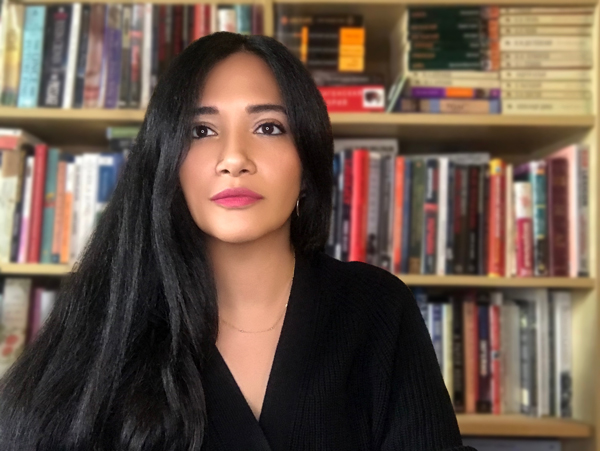 Another contributor is American University MFA program graduate Yohanca Delgado, whose work has appeared in The Paris Review, Story, A Public Space, The Believer, One Story, and elsewhere. Delgado was recently awarded a creative writing fellowship from the National Endowment for the Arts. 
When asked about the challenges of working with so many diverse perspectives and areas of focus, Dargan says it all comes down to telling the best story. He sees DC as a storytelling town — a place where there's always an ongoing battle over who can tell the most compelling story. "All the information is out there; it's really about how you frame it and convey it to others," he explains. And living and writing in a city like DC, he says, has prepared him to bring together writers with different passions, focuses, and types of creativity — while keeping the focus on Monáe's vision and story.
Futurism, the Arts, and the Sciences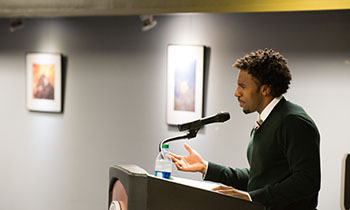 At the same time Dargan is determining the best ways of rendering the future possibilities of machine learning and artificial intelligence in The Memory Librarian, he's also exploring ways to incorporate these ideas into interdisciplinary collaborations and research at American University. 
If we are talking about 'humanities' — especially as we enter an age when tech will be augmenting the nature of humanity — then let's explore the relationship between human creativity and human consciousness.
"If we are talking about 'humanities' — especially as we enter an age when tech will be augmenting the nature of humanity — then let's explore the relationship between human creativity and human consciousness," he says. "And how do we want artificial intelligence to affect our brains and our lives?" 
Dargan and Andrew Taylor, interim director of AU's Arts Management Program, are beginning to discuss how creativity relates to neuroscience and consciousness in the brain. "We should be using the lens of the arts," Dargan says, "as a way of researching the future of artificial intelligence as part of human creativity and sense making. As we study what happens in the brain — as we move closer to possibly answering the 'hard question' of human consciousness — we should bring creativity and the arts into that inquiry. What if the point or foundation of consciousness is creativity, like John Keats and negative capability? What if we have consciousness to both perceive the chaos and confusion of the world and then be still curious enough to, despite that chaos, create a way through it?"