International
"Lesser Taught" Languages Give Students a Competitive Edge in Global Workforce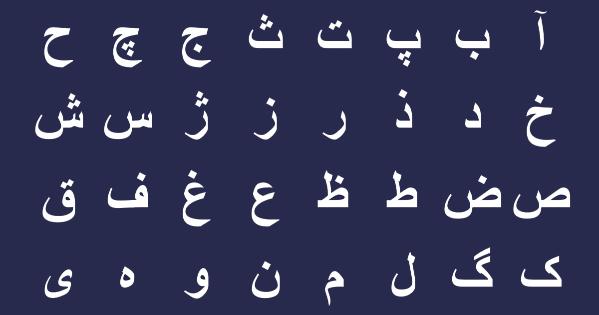 We live in a multilingual world. Yet more than 90 percent of Americans who study foreign languages in schools and universities choose French, German, Italian, or Spanish, according to the National Council of Less Commonly Taught Languages. Only nine percent of students choose any of the other thousands of languages spoken by the overwhelming majority of people around the world.
At American University, the Department of World Languages and Cultures (WLC) is working to change this. This fall, students can take WLC classes in thirteen different languages, including four less commonly taught languages: Persian, Swahili, Portuguese, and Hebrew. This fall marks the first time that the department will offer Persian classes in nearly twelve years.
While learning these languages, students will also gain valuable exposure to global cultures, history, and literature. Erez Naaman, Associate Professor and Chair of the WLC, says that learning new languages allows students to connect to people across the world and immerse themselves in different societies. "Language is the gateway to culture," he explains. "We are helping AU students to become both linguistically and culturally proficient in various world regions."
Critical Languages for Globalized Workforce
Speaking multiple languages, including lesser taught languages, gives students a competitive advantage in the global economy. Many areas of business, industry, and government consider a language background a necessity. Recent AU graduates who took classes through WLC are working in a variety of fields, including education, translation, government agencies, and international corporations.
AU's School of International Service (SIS) has foreign language requirements for graduation for both undergraduate and graduate students. Michael Schroeder, SIS Assistant Dean for Graduate Education, says that learning new languages can give SIS grads a competitive advantage in the ever-expanding global workforce. "By demonstrating intermediate proficiency in a language, SIS graduates are well positioned to get great jobs in international affairs where their language skills help them analyze local developments and work with local communities and stakeholders to better understand and meet their needs."
Mastering languages also gives students a strong advantage when applying to jobs at many government agencies, says Naaman. He points out that the US Department of State has even formed a Critical Language Scholarship (CLS) Program, an immersion program that includes Persian, Swahili, and Portuguese, among others. It's all part of a wider government initiative to expand the number of Americans studying foreign languages that are critical to national security and economic prosperity.
Professorial Lecturer Zohreh Mirsharif, who will be teaching Persian in the WLC this fall, has seen how Persian language skills can open the door to government jobs. "Many government agencies in both the United States and Europe have a high demand for Persian language speakers, especially considering the geopolitical importance of Iran and the Middle East," she says. Mirsharif points out that Persian is spoken by more than 110 million people as their first language, and it's the official language of three countries. "It is one of the most ancient languages in the world that is still spoken and understood. Proficiency in Persian opens doors to a rich and uniquely diverse culture," she says.
Professorial Lecturer Elias Magembe, who has been teaching Swahili/Kiswahili language at AU since 2008, adds that Swahili is considered a "critical language" by the US government and other national agencies dealing with foreign language training. "As one of the major African languages spoken by more than 250 million people, it is deemed as critical to both US national security interests and economic development," he says. "By learning the language, students can be more competitive in getting government or public service jobs, as well as premier jobs related to international development agencies."
Engaged Global Citizens
Naaman notes that it's a common misperception that students will only learn the technicalities of learning a language in WLC programs. "Our students immerse themselves in various cultures, interact with the instructors, watch films, follow the news from each region, examine social issues, read great literature, and study local history," he explains. "In addition to learning a language, our students receive firsthand cultural knowledge, which is a treasure."
Núria Vilanova, Associate Dean of Undergraduate Studies and Associate Professor of World Languages and Cultures, points out that WLC plays a major role in supporting the university's mission to create an inclusive campus community that allows students to learn, engage with others, and become global citizens. "Most widely taught languages are European languages that expanded their horizons through processes of colonization, as is the case of English, French, and Spanish," she says. "Many less taught languages are also widely spoken, like Swahili in Africa, but have not increased their domain beyond their regions. Thus, teaching less commonly taught languages lines up with our inclusive excellence and diversity work."
Another reason that students are drawn to lesser taught languages are because they are "heritage languages" spoken by parents, grandparents, or other relatives. Learning a heritage language can give students insights into their families and their own histories. As a heritage language, for example, Hebrew bridges people and history, says Pamela Nadell, the Patrick Clendenen Chair in Women's and Gender History, and the Director of AU's Jewish Studies Program. "The biblical Israelites spoke Hebrew but had no words for telephone, automobile, or computer. The creators of modern Hebrew language had to invent words for these and tens of thousands more. By studying Hebrew language, AU students cross a bridge connecting ancient history to the twenty-first century," she explains. Michael Brenner, the Seymour and Lillian Abensohn Chair in Israel Studies, and the Director of AU's Center for Israel Studies, adds, "Learning Hebrew allows you to read the Bible in its original form, and at the same time to understand a living language today. In that respect it is a quite unique language to study."
To Learn More
Studying new languages offers the possibility of rewarding careers, broadened horizons, new friendships, international travel, new insights into heritage, and a greater awareness of the world. To learn more about studying at new language at American University, visit the website of the Department of World Languages and Cultures.