Science
Professor Wins Department of Defense Grant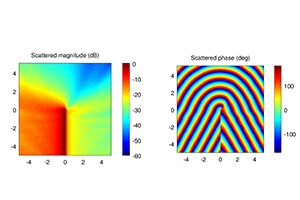 AU's math and statistics department has won a large share of nearly $1.5 million in defense department grants to study topological methods for analyzing data—a field that visualizes and examines the geometric structure and shape of data.
These grants aim to solve problems in engineering and data science through an aggressive application of sophisticated mathematical techniques to detailed, practical models of systems. These problems involve measurements in which both the old methods and the new "big data" methods fail dramatically.
AU's lead researcher, Michael Robinson, will use algebraic topology to develop powerful new algorithms that will be of immediate use to practitioners.
The five funded research projects, which are already underway, will focus on the relationship between complex sets of data, and how they may predict, for example, the network of interactions between biological proteins, or the sonar echoes of mines buried deep at sea.
AU's collaborators include the University of Pennsylvania, the Pacific Northwest National Laboratory, SRC, Inc., and ARiA Consulting Services, LLC.