Research
The Mystery of a Lost African American Burial Ground in Georgetown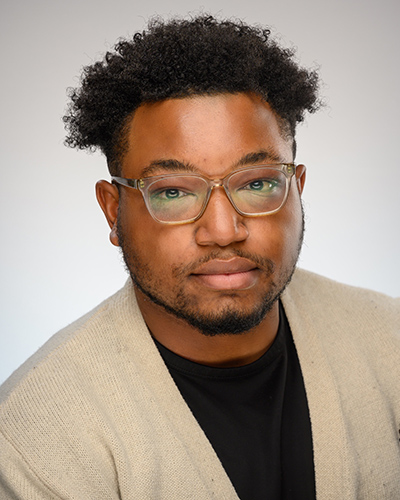 For more than 100 years in DC's historic Georgetown neighborhood, human bones have been popping up — in basements, below homes, in backyards, and even on the streets. The discoveries of these human remains have centered around the quiet 3300 block of Q Street, overlooking Volta Park.
It seems an unlikely place to find skeletons. Q Street is lined on one side by historic row houses. Volta Park is an urban green space filled with gardens, tennis courts, and a baseball field made famous when President John F. Kennedy, Jr., played touch football there with his brothers in the 1950s.
But the park has a history. It was once the site of a prominent cemetery named the Old Presbyterian Burying Ground. More than 3,000 people were buried there between 1802 and 1867 before it was eventually abandoned by the end of the century. It fell into disrepair, with weeds growing over the tombstones. Finally, the District of Columbia purchased the block of land in 1909 and created Volta Park, leaving nearly 2,000 bodies buried underneath it.
What's curious is that the Old Presbyterian Burying Ground was known to be a "whites-only" cemetery, yet the human remains found on Q Street appear to be of African descent, says Delande Justinvil, a bioarchaeologist and AU PhD student in anthropology. Although no historic records can be found confirming an African American burial ground at the location, Justinvil theorizes that two separate cemeteries may have existed side by side: a whites-only cemetery at Volta Park, and an adjacent Black burial ground on Q Street. Q Street may also have served as a burial plot for victims of the 1832 cholera epidemic.
Justinvil has been working with DC's State Archaeologist Ruth Trocolli and Assistant Archaeologist Christine Ames to excavate the most recent skeletal remains discovered in Georgetown. In February 2020, when the owners of a Q Street home began renovations, their contractors found several bones below the basement. Trocolli, Ames, Justinvil, and a team of volunteer archeologists have been working in the basement ever since. To date, they have unearthed the remains of at least 21 separate individuals under the home. It is the largest turnout of remains in recent history on Q Street.
From an archaeological standpoint, Justinvil says, the excavations provide insights into how deeply entrenched racism was into Georgetown's social, economic, and political history. "While we cannot yet draw conclusions about the bodies, the row-like arrangement of some burials and the stacked layering of others could indicate mass burying, hastily dug plots, unaffordability of individual burials and coffins — all of which could be tied to the deaths those socially marginalized, whether through race, class, or health," he explains. "Segregationist practices impacted all forms of city life and were deeply embedded into the urban landscape. These practices were foundational to the dislocations that completely shifted in Georgetown's demographics historically to the present."
Stories Told, Histories Preserved
In September, Justinvil will begin a prestigious Peter S. Buck Smithsonian Fellowship, sponsored by the National Museum of Natural History and co-supervised by the National Museum of African American History and Culture. As a Smithsonian fellow, Justinvil will continue his non-invasive research on Q Street. He will take soil samples, conduct stable isotope and trace element analyses around the remains, conduct full skeletal and age-stature IDs to the extent possible, and look for potential markers of trauma.
The ultimate goal is to learn more about the people buried at the site, identify a descendant community, and ultimately document and commemorate the hallowed space. "These individuals deserve to have their stories told and histories preserved," Justinvil says. "It's quite a simple concept really – why are some deaths offered sacred space and eternal rests, and others are wiped from existence, absent in historical records, and bulldozed for multimillion dollar homes and other development projects? Racial violence is America's past and present, and it will be its future unless we confront the erasures that lie in its wake."
Pathway to the Smithsonian
For Justinvil, the fellowship is the culmination of three exciting years at AU, building his knowledge in the field, speaking at major conferences, and publishing his work, most recently in Nature magazine, one of the world's most cited scientific journals.  
Alongside Nature, he's been published in The Conversation, Sapiens and the seasonal newsletter of the Society for Historical Archaeology. He has appeared in a video for Archaeology Now, an affiliate of the Archaeological Institute of America, and he's made an appearance on Sirius XM radio's "Top of Mind with Julie Rose" to discuss his piece published by The Conversation.
Throughout 2020 and 2021, Justinvil presented at an impressive group of academic conferences and venues, including the 86th Annual Meeting of the Society for American Archaeology, the Center for Experimental Ethnography at the University of Pennsylvania, the Society for Historical Archaeology Conference, the 47th Annual DC History Conference, and a Biological Anthropology and Covid-19 Webinar sponsored by the American Association of Physical Anthropologists.
Justinvil's faculty advisor at AU is Associate Professor of Anthropology Rachel Watkins. She says she's not surprised that he has been invited to speak about some of the most pressing and complex issues in the field of bioarchaeology. "It speaks to Delande's scholarship, intellect, and leadership. His scholar-activism truly models what bioarchaeology can and should be. He is among the leaders in his cohort, setting higher standards for research that is rigorous, and socially relevant."
From Class to Community
The Q Street project is not Justinvil's first project to preserve local Black histories. In 2019, he served as lead curator for the American University Museum exhibition "Plans to Prosper You: Reflections of Black Resistance and Resilience in Montgomery County's Potomac River Valley." The exhibit highlighted the history of three local African American communities dating back to the post-Civil War era of Reconstruction: Scotland in Potomac, River Road in Bethesda, and Tobytown in Travilah. Justinvil conducted research, chose photos, secured permissions, edited the exhibition catalog – including writing the show's narrative and contributing an essay — and coordinated the donation of artifacts including a 1950s baseball uniform.
The exhibition took its name from Bible verse Jeremiah 29:11 — "For I know the plans I have for you," declares the Lord, "plans to prosper you and not to harm you, plans to give you hope and a future." It was chosen thoughtfully to echo the central role of the Black church in bringing communities together, inspiring hope, and acting as a vector for antiracism and social change. On opening night, the three communities came together to see old photos and old friends, pore over maps, and listen to archival recordings of church elders through the years. At one point, church elders led the community in singing This Little Light of Mine. As community leader Marsha Coleman-Adebayo told the Washington Post, "It was magical."
The exhibition was a culmination of a project that began in AU's Craft of Anthropology, the core course of the graduate program in anthropology. The class was designed to combine theory and practice, and faculty tasked the students with conducting original research projects with the Scotland, River Road, and Tobytown communities. "These communities were struggling with issues of public perception, historical disrespect, and denigration," Justinvil says. "We had to consider which ways our anthropological skillsets could contribute to doing better by them." He and his peers went to work, recording oral histories, conducting participant-observation fieldwork, and collecting archival donations from community members and local churches.
For Justinvil, one of the most compelling aspects of the resulting exhibition is how it shares stories that combat old false narratives about black communities that center around violence and poverty. "The primary reason behind this project's success lies in the powerful stories of the River Road, Scotland, and Tobytown communities — well known to their members, but largely ignored outside," Justinvil wrote in the exhibition catalog. "The willful erasure of the proud stories of these and other historic Black communities of the Potomac River Valley has gone hand in hand with the systematic expulsion of community members from their lands and the desecration of the cemeteries where their grandparents and great-grandparents are buried."
The exhibition was well received, both by critics and members of the three communities. But for Justinvil, the exhibit's long-term impact has been most rewarding. Many photos of the tightly knit Scotland community included in the show came from the local archives at Montgomery History. While conducting researching for the exhibition in early 2019, Justinvil discovered sets of photo negatives in the boxes of photographs of the Scotland community from the Siegel Collection. Most dated from the 1960s. Justinvil scanned them and brought them to church the following Sunday.
"Everyone was so excited as they recognized the people in the photos; they were just blown away," he says. "But at the same time, there was a sense of erasure and loss. Here are these archival boxes of photos that the community didn't own or even know existed. They're sitting on a shelf in the county archives." Montgomery History archivist Sarah Hedlund acted on this community response and worked with Leslie Nellis in American University's Archives and Special Collections to develop and digitize the negatives. From there, Hedlund worked with the community to further identify individuals in the photos, resulting in her creation of an online, publicly accessible collection with space for feedback. "Leslie and Sarah's individual and collaborative efforts went beyond any outcome I could have imagined," says Justinvil. "From developing the negatives to digitizing oral histories that were once only captured on cassette, the lasting impact of the exhibition is indebted to their work."
A Rising Archaeologist
Bioarcheology seems like a tailor-made academic field for Justinvil. It combines his interests in biology, culture, history, and social justice, and it allows him to work with oral histories in a historical, social justice, and antiracist context. He says he still remembers the moment when he knew this was what he wanted to do. He was an undergraduate at Brandeis University, and a professor started speaking about excavating human remains. Justanvil says, "I knew it immediately. I wanted to pursue this field."
He has never looked back. And as he looks forward to his fellowship at the Smithsonian, Justinvil will also be working on his dissertation research project, which uses bioarcheological analyses and historical methods to investigate the Q Street burials. He will continue publishing in academic journals, and he's even exploring ways to collaborate with colleagues within and beyond academia to push for an expansion of an African American Burials Network Act in the US Congress. For Justinvil, the work to repatriate, honor, document, and re-bury African American remains is a fight for justice. As he wrote in AU Museum's Plans to Prosper You catalog: "A refusal to forget, a reproof of neglect; confronting these issues as the same fight against forced removal at the hands of racial terror offers a first step towards recovering from these dislocations."