CAS Welcomes Eight New Faculty Members High-Impact Research, Diverse Perspectives
This fall, eight new tenure-line professors have joined the College of Arts and Sciences at American University. With research and teaching expertise ranging from extreme-scale computing to the role of religion in marginalized communities, these new appointments bring diverse perspectives to the College.
"We are excited to welcome our new faculty members," says College of Arts and Sciences Dean Peter Starr. "This impressive group of academics is engaged in high-impact research and scholarship that furthers the College's commitment to excellence and creates a vibrant learning environment for our students."
 
Onaje Woodbine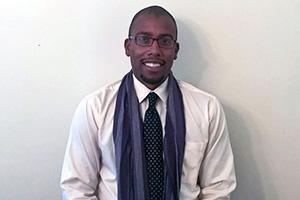 Assistant Professor of Philosophy and Religion
Woodbine earned his BA in philosophy from Yale University, Masters of Theological Studies in theology, philosophy, and ethics from Boston University, and his PhD in religion and religious studies from Boston University.
Prior to his time at American, Woodbine served as a teacher at Phillips Academy, a preparatory school in Andover, Massachusetts. He also served as a visiting research scholar at Virginia Commonwealth University in Richmond, Virginia. His book Black Gods of the Asphalt: Religion, Hip-Hop, and Street Basketball has been turned into a play that was performed by his students at Oprah Winfrey's academy in South Africa. It has also been suggested as a TV series by Moonlight actor André Holland.
"I'm interested in how marginalized communities use religion and spirituality as a mode of survival, and a way to reclaim their humanity," Woodbine said in a recent interview. "And at AU, there are opportunities to really engage those communities."
Kareem Rabie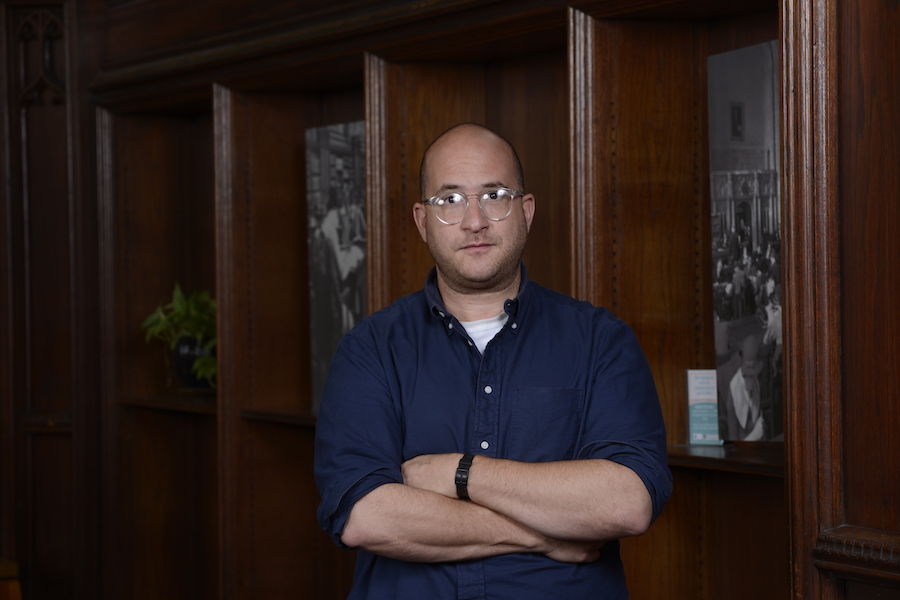 Assistant Professor of Anthropology
Kareem Rabie received his MA and PhD in cultural anthropology at the Graduate Center, City University of New York, and his BA in anthropology from the University of Chicago.
Rabie is currently completing a book manuscript, Palestine is Throwing a Party and the Whole World is Invited: Private Development and State Building in the West Bank (Duke University Press) and beginning new research on the economic geographies of Palestine-China trade. He has held academic positions at the University of Chicago, the University of Oxford, and Hunter College. His writing can be found in publications including The New Left Review, Jacobin, The Arab Studies Journal, and Jadaliyya.
As Rabie settles into life at American University, he says he's most looking forward to working with (and learning from) his students in the anthropology department.
David Gerard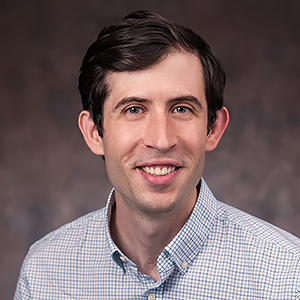 Assistant Professor of Math and Statistics
Gerard received his PhD in statistics from the University of Washington, his MS in statistics from Ohio State University, and his BS in mathematics and molecular genetics from Ohio State University.
Gerard works to answer large questions in statistical genetics by applying hierarchical modeling and multivariate analysis. He works with tensor data to apply tensor methods to biological data to answer questions about the importance of specific genes and tissues for groups of people. His most recent research has been published in the latest (September 2018) issue of Genetics.
"I'm excited to improve myself as a teacher-scholar, building up new research collaborations and mentoring new students," he says. "American University is such a great place to be right now to do this."
Robert Shand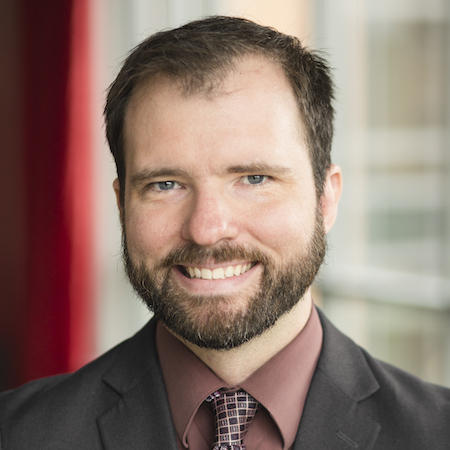 Assistant Professor in the School of Education
Shand earned his PhD in economics and education from Teachers College, Columbia University, his MS in adolescent social studies from Pace University, and his BA in history and Spanish at the State University of New York at Albany.
Shand's research focuses on how schools and teachers improve over time through the use of research evidence, analysis of data, and learning from one another via collaboration. He is also interested in how the improvement trajectories vary based on leadership, policy context, accountability regimes, and other factors that influence school cultures.
"I'm thrilled to work with a great group of scholars who are committed to integrating research, practice, and policy, and working closely with the communities we serve to improve education locally and nationally," he says. "The most exciting aspect of my program is the opportunity to work directly with teachers who are aspiring to be policy leaders, as their perspectives are grounded in the real daily work of schools, and their voices are so important in shaping a research and policy agenda that really serves kids' needs."
Alex Godwin
Assistant Professor of Computer Science
Godwin earned his PhD in human-centered computing from Georgia Institute of Technology, his MS in computer science from the University of North Carolina, Charlotte, and his BS in computer science from the University of North Carolina, Charlotte.
Godwin's interests lie in the visual representation of data through computer interfaces, as well as social computing, art, and serious games. His work primarily deals with building and researching information visualization techniques that help people analyze civic data.
"Conversations about the role of computer and data science are becoming increasingly important in areas of public affairs and international service," he says. "I am excited to work with all of the talented faculty in my own department, but the faculty in other departments provide opportunities for new research in these areas. My hope is to work with these other faculty members to establish interdisciplinary research projects over the coming years."
Chun-Hsi Huang
Assistant Professor of Computer Science
Huang earned his PhD in computer science and engineering at the State University of New York at Buffalo, his MS in computer science at the University of Southern California, and his BS in computer science at the National Chiao-Tung University, Taiwan.
Huang's research areas lie in extreme-scale computing and data analytics, computational biology and life-science informatics, and combinatorial algorithms and experimental algorithmics.
"American University is the ideal choice for my pursuit of permanent relocation to the DC area. In addition to its great location and beautiful campus, AU is attractive because of the supportive colleagues, energetic students, and the visionary leaders," he says. "It's particularly exciting to join the College of Arts and Sciences as it develops new graduate programs, expands the successful computer science undergraduate program, and the university's research profile. There could never be a better time to become part of CS@AU."
Amelia Tseng
Assistant Professor of World Languages and Cultures
Tseng earned her PhD in linguistics from Georgetown University, her MS in linguistics from Georgetown University, her MA in Spanish linguistics from Arizona State University, and her BA in Spanish and English from Wellesley College.
Tseng's research addresses how language shapes and is shaped by identity across immigrant generations in Latinx diasporic contexts, focusing on multilingualism, dialect variation, discourse, and ethnocultural identity.
Tseng holds a research appointment at the Smithsonian Center for Folklife and Cultural Heritage and directed the American University Bilingual Education program from 2014-16. She is principal investigator on "Bilingualism and Latin@s in DC: Exploring Language Use and Cultural Identity, Resource Access, and Metropolitan Mobility. The project looks at language practices, access to resources, and their impact on the social experience of generations of Latino immigrants in Washington, DC. Tseng has also appeared on National Public Radio and WUSA 9.
Laurie Bayet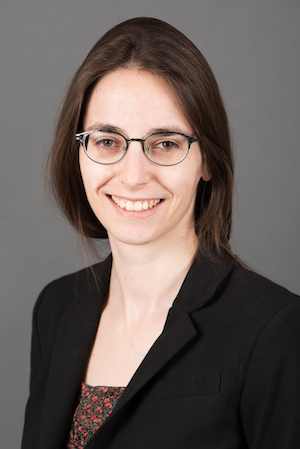 Assistant Professor of Psychology
Bayet earned her PhD in psychology at University of Grenoble, her MS in cognitive science from Ecole Normale Superieure, Pierre-Louis Lions, and her BS in biology from Pierre and Marie Curie University, Paris.
Bayet's interests lie with early visual, cognitive, and social-emotional development, with a specific focus on facial emotion perception in infancy and early childhood. Her laboratory uses electroencephalography, behavioral methods, and statistical or computational tools to investigate early development of representations involved in the processing of facial emotions and other high-level visual stimuli, and their relation to broader mechanisms of perceptual, social-emotional, or cognitive development.
"I'm excited to launch research projects investigating early brain and behavior development from birth to early childhood, to start new research collaborations, and to teach and mentor graduate and undergraduate students at AU," she said. "I'm excited by AU's commitment to research and education in the sciences, exemplified by its Center for Behaviorial Neuroscience and future Hall of Science."