Achievements
PhD Candidate Glen Kwende Receives Grant for Economics Work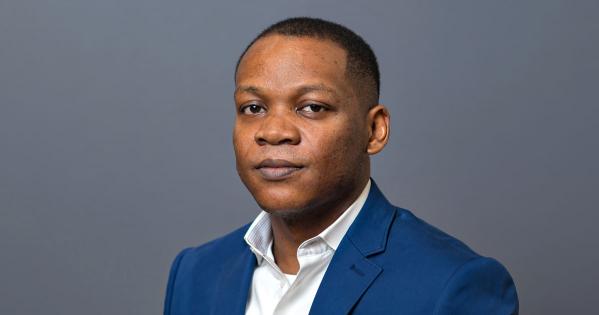 Glen Kwende, an American University PhD candidate in economics, received a $15,000 grant from the prestigious Washington Center for Equitable Growth to pursue his research on "Workers' Bargaining Power in the United States Over Time."
Kwende joins 45 other grant awardees whose work focuses on important issues related to the intersections between economic inequality and growth. They include faculty members, postdoctoral scholars, and PhD candidates at leading US colleges and universities, as well as scholars from government research agencies.
Tight Labor Market but No Adequate Wage Growth
Kwende's research interests are in macroeconomics, labor economics, and development economics. His dissertation focuses on labor search and matching models, investigating the microfoundations for wage rigidity in these models. His research also looks at workers' bargaining power, providing a pathway to estimating a time series of bargaining power in the United States in the context of matching models. He earned his BS degrees in finance and economics and an MS in economics at the University of Wyoming.
One prominent feature of the post-Great Recession US economy, Kwende says, is the lack of adequate wage growth despite a tight labor market. One explanation is that a decline in workers' bargaining power put downward pressure on wage growth. The declining labor share of income is popularly cited as an indicator of weakened worker bargaining power, and a burgeoning field of research ascribes much of this decline to the increase in monopsony power in the United States.
Through his research, Kwende seeks to estimate workers' bargaining power over time. The grant will help him make important extensions on the job search model, and then move onto a model of wage determination that looks at how labor market dynamics, such as vacancies and unemployment, impact wage determination via worker bargaining power.
"Glen's work will study the sources of the decline of workers' bargaining power in our country and will explore how this decline has affected labor market dynamics such as vacancies and unemployment," says Ignacio González, Kwende's faculty advisor and assistant professor of economics at American University. "His work, which is both empirical and theoretical, will be highly relevant to understand the evolution of US labor markets during the last decades."
Kwende says that the grant validates his decision to pursue higher learning in economics and reinforces his desire to acquire and develop more economic knowledge. "The support will allow me to focus completely on my research and dissertation work this upcoming year, hopefully leading to better output," he explains. "It wouldn't have been possible without the excellent advice and guidance I have received from my professors at AU and the community as a whole."