Science
Rapping for Biology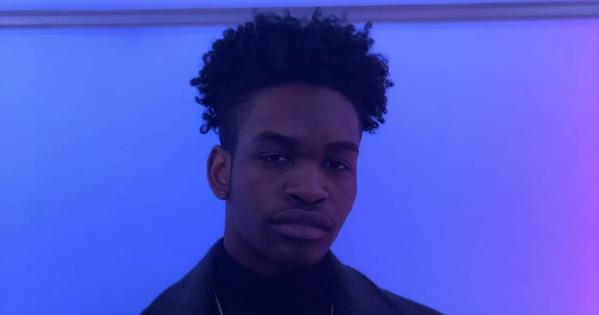 After watching a rap video written and produced by JC "Chace" White (BA international studies '22), you may never think about cancer cells in the same way again. White wrote the song as a final project for AU's Essentials of Biology for the Modern World (BIO 100) class last spring, and his lyrics accurately and artfully describe the progression of cancer cells in the human body through the lens of evolution.
Chace White - Cancer Evolution
5:28
Chace White - Cancer Evolution
Until recently, BIO 100 was named "Great Experiments" and focused on scientists and their achievements. But Professorial Lecturer Rebecca Hazen and Laboratory Director Meg Bentley shifted the course structure to a more student-centric model, which carefully considers all the different ways that diverse learners acquire, interpret, and communicate scientific information they encounter in the real world.
"This new framework gives students opportunities to discover the complexities of doing and reporting science – not so they believe everything that scientists say, but so they feel more confident in their ability to engage with biology in ways that are relevant to their unique identities," explains Hazen.
The ultimate goal is to prepare students to use biology as a platform for practicing evidence-based and logic-driven decision-making that will empower them as critical consumers of scientific media. "We are facing unprecedented global challenges to life on Earth that require students of all identities and disciplines to step into roles as scientifically literate leaders and problem solvers," Hazen says.
"Twenty-first century problems will require diverse ideas and perspectives and will not be solved by only scientists or only artists or only writers or only policymakers — it will take all of us working together to create sustained change," adds Bentley.
The Making of a Video
Hazen's course culminates in an independent video abstract assignment that challenges students to interpret a peer-reviewed biological experiment in their own creative way. "The project mirrors a vital real-world movement, increasingly adopted by high-impact journals like Current Biology, to communicate complex science in straightforward, creative, and accessible formats," Hazen explains. "Central to this assignment is student choice, in both the article that they choose as the basis of their project and the creative elements they use to communicate the science. This strategy is based on evidence that scholarly autonomy in college-level science classrooms is positively correlated with improved academic performance, self-motivation, and course satisfaction."
For White, the project was a perfect way to showcase his passion for creating music. He first began writing poetry at the beginning of high school and began writing lyrics and producing music the following year. He's developed an interest in musical theory, which was honed through years of school band. So, when he learned the final project would be a video abstract, he realized he could combine his passions in an inventive way.
"Professor Hazen's final assignment was one of the most creative I had seen before, and it allowed me to go about a complex topic in a fun way," he says. "It really fit with the class as a whole, as the labs we had throughout the course were innovative and entertaining in their own right."
A Wider Audience
When Hazen viewed the video, she reached out to White to encourage him to share his work with a wider audience. White expressed interest in polishing the music. Mike Harvey, program director of AU's Audio Technology Program, commissioned Daniel Perez Carasol, a graduate student from Spain, to work with White to remix and re-record the original work. White and Carasol met for a recording session at AU's Audio Technology Recording Facility at the end of the spring 2021 semester to complete the final piece.
Even AU staff members joined the collaboration, with Dylan Singleton from the College's Department of Marketing and Communications, assisting with photo research and video production.
Hazen is thrilled with the final results. "JC demonstrates sophisticated cognition about a complicated scientific topic in ways that would not be possible with other assessment tools, such as exams and quizzes, because he had the freedom to choose a personally relevant modality of communication," she explains, adding that she hopes these innovative new ways of teaching science will catch on across disciplines. "I hope professors will continue to create more opportunities for students to communicate about science in meaningful, creative, and culturally relevant ways to reinforce belongingness, identity as scientific thinkers, and deep learning."