Student Life
Summer of Opportunity CAS LEAD students fill their summers with leadership and adventure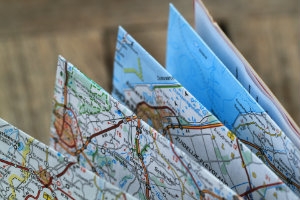 CAS Leadership and Ethical Development Program (CAS LEAD) students made the most of their summers this year: interning at the Department of Commerce, volunteering with orphans in India, attending a biostatistics training institute, studying Chinese in Calian, China—the opportunities seem endless.
CAS LEAD is designed to help students learn how to be effective and ethical leaders. Students spend four years with a cohort of like-minded peers engaged in rigorous study and practice designed to develop their ability to solve problems and lead projects.
Read on for snapshots of how CAS LEAD students followed their passions, learned new things, and kick-started their careers last summer.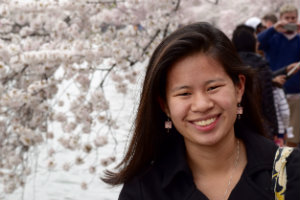 Liliana Zigo
Public Health & Psychology Major, Statistics Minor '18
Liliana attended the University of Minnesota's 2016 Summer Institute for Training in Biostatistics. This program provided a foundation in biostatistics, epidemiology, and statistical computing.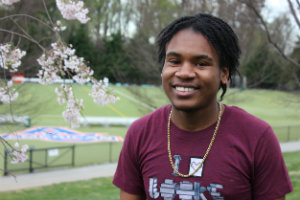 Ajayi Pickering-Haynes
Biology Major & Audio Production Minor '19
Ajayi was a camp counselor for YMCA and assisted the STEM and performing arts portions of the camps. Ajayi also volunteered with the New York Cares Organization.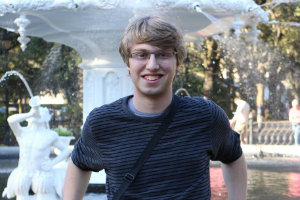 Owain James
Political Science & Philosophy Major '18
Owain interned at Eno Center for Transportation, which works with both the private and public sector to improve the state of transportation. He worked to build a network of alumni from Eno's various professional leadership programs.
Austin Krug
Accounting Major, Economics & Chinese Minor '18
Austin spent the summer in Dalian, China studying Chinese through the Critical Language Scholarship Program. He was engaged in language and cultural immersion for two months.
Ruchelle Buenaventura
Neuroscience Major & Communications Minor, Premed '19
Last summer Ruchelle worked for the Epilepsy Foundation of Virginia (EFVA) where she assisted patients with epilepsy, worked on an epilepsy memory trial, created the new website epilepsyva.com, and maintained EFVA's social media base. Ruchelle also took Physics classes at the University of Virginia in Charlottesville.
Kathryn Scavuzzo
Undeclared '19
Kathryn was in Kolkata, India this summer volunteering with Mother Teresa's Missionaries of Charity in Shishu Bhavan. There she worked in the Children's House with young children who have been displaced or orphaned and needed to be supported and taken care of.
Sophie Rooks
Business Administration Major & Economics Minor '18
Sophie stayed in DC over the summer to intern at the US Department of Commerce in the Office of Technology Evaluation. Within the Bureau of Industry and Security, this office assesses the capabilities of the US Industrial base to support national defense. Sophie is studying Rome at AU Rome during the Fall 2016 Semester.
Elysia Martin
Jewish Studies Major & History Minor '18
Elysia received a grant from AU to conduct research last summer. She studied European Jewish converts to Christianity between 1933-1945 and will present her research this fall.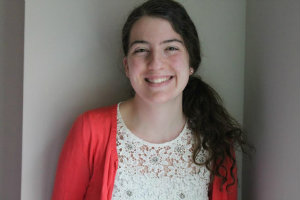 Maria Esposito
Public Health Major '18
This summer Maria worked as a Teacher's Assistant at AU's Child Development Center and as a Community Health Outreach volunteer for Whitman-Walker Clinic. As an outreach volunteer, she educated the public on sexual health education and recruited individuals for HIV testing. Maria is studying in India during the Fall 2016 Semester.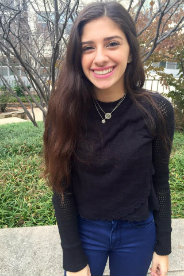 Janey Kogan
Biology Major & Premed '19
This summer Janey shadowed a veterinarian. She learned basic skills including how to prepare vaccines and properly hold animals. She was also able to watch surgeries. This gave Janey the opportunity to acquire hands on experience.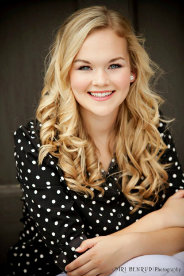 Katherine Running
Biology Major '17
Last spring Kat sailed with Sea Education Association, conducting Marine Biology and environmental policy research and studying Nautical Science. Her research focused on the implementation of a management plan for the conservation of the Sargasso Sea.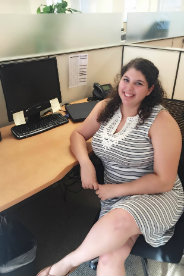 Shayna Levitan
Law & Society Major & Education Studies Minor '19
Last summer, Shayna interned at Mass Insight Education, a Boston-based nonprofit that works to close the achievement gap by transforming public schools into high performing organizations.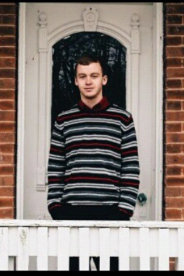 David Arvidson
Justice and Law Major & Arabic Minor '19
David spent the summer working in his hometown and being with family. He applied for future internships and spent time reading.