Contact:
Streeks, Richard Paul
Administrative Coordinator
The Return to Africa as Portrayed in Modern Media
Big White Fog to Black Is King
By Edmée Marie Faal
With movements such as the Black Lives Matter movement—and the more recent iteration including the "We See You White American Theatre" campaign—it is hard to ignore the call for diversification in our methods of storytelling. Often discussed in regards to the Black American narrative are tropes such as the "American dream" and the idea of a "return to Africa." Both of these ideas raise important questions of security and success. The "return to Africa" trope is occasionally used as a racially biased derogatory attack however, it is also used amongst the Black diaspora as a means of reclamation and connection. Black America's history is so tumultuous and disrupted that it makes it extremely difficult for Black Americans to "return to Africa," literally, spiritually, and figuratively. Thus Black America creates its own culture and history. Yet, the yearn for historical connections never entirely dissipates, and thus you have various portrayals of the "return to Africa" narrative in art and media. In this manner, art can fill in the severed connections and ancestry within the Black diaspora. This project is a virtually explorable timeline of various "return to Africa" narratives portrayed in the media starting from 1930:
Big White Fog
Big White Fog is a play written by American playwright Theodore Ward in 1937. First produced by the Negro Unit of the Chicago Federal Theatre Project it was revived in 1940 by the Negro Playwright's Company in New York. It is set in the years leading up and into the Great Depression from the viewpoint of a struggling African American family. The Mason family provides us with a way to view the African-American experience of the '20s and '30s.
"The Fog" is a metaphor for racial prejudice. Denying the Black man a clear, productive passage through life. Though the fog of the play is racism, specifically it is the lack of money that sparks the play.
Synopsis
The play is set in the South Chicago home of Victor Mason and his family during the 1920s and '30s. Lester has received a college scholarship, Percy is returning home from military service, and Dan is a landlord. Their situation slowly spirals downward with Lester losing his scholarship and when the Great Depression hits the family faces eviction. Victor turns to Garveyism, which centers on the unification and the empowerment of African descendants and their children, and plans to immigrate to Africa. Lester begins to support a Communist revolution, and Dan remains committed to the "American Dream".
Themes
Protest/Revolt
Music/Spirituality
The Black/Negro Experience
Racial struggle
Family roles/Familial relationships
Success and Failure
Black solidarity and autonomy
African establishment as a global economic power
Supplementary Materials
Michael Attenborough's Big White Fog at Almeida Theater, European premiere.
Theodore Ward in FBI files on African American uthors and literary institutions obtained through the U.S. Freedom of Information Act
Federal Theatre presents Big White Fog, A negro drama by Theodore Ward, staged by Kay Ewing. Facsimile of the poster for Federal Theatre Project presentation of "Big White Fog" sponsored by International House Theatre.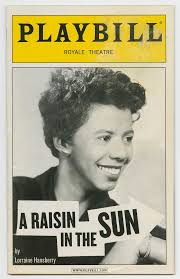 A Raisin in the Sun
A Raisin in the Sun is a play written by Lorraine Hansberry, originally at the Ethel Barrymore Theatre, it debuted on Broadway in 1959. It explores the struggles of a poor, Black family living in Chicago. The play was loosely based on her own family's story.
Though the play is over 60 years old the topics it explores — divisions, terrorism, extremism, capitalism, racial/gender inequality — still resonate today. Her work changed the landscape of American theatre, it was one of if not the first truthful portrayal of Black lives on stage (in terms of content and artistry). She opened up the field for Black family drama within the American theatre.
The title is inspired by Langston Hughes' poem "Harlem": "What happens to a dream deferred? Does it dry up like a raisin in the sun? Or fester like a sore and then run? Does it stink like rotten meat or crust and sugar over like a syrup sweet? Maybe it just sags like a heavy load. Or does it explode?"
Synopsis
A Raisin in the Sun depicts the life of the Youngers, an African-American family residing on the South Side of Chicago in the 1950s. The Youngers are about to take delivery of an insurance check for $10,000 of deceased Mr. Younger's life insurance policy. Each of the family members has their eyes on the money. The matron of the family, Mama, wants to buy a house, a dream that she and her husband shared. Mama's son, Walter Lee, would rather use the money to invest in a liquor store with his friends. Walter's wife, Ruth, agrees with Mama, however, and expects that she and Walter can provide more space and chance for their son, Travis. Finally, Beneatha, Walter's sister wishes to spend the money for her medical school tuition.
Themes
"Everyone is straining against the problem of space"
Portraiture of an American family struggling within its own ambition
Lifelike story heightened exhibition of emotions
American dream vs Realized American dream
Working-class/working "folk"
Capitalism/ freedom/ money
Cycle of poverty
Being a Black/"Colored" man or woman in America
Assimilation vs "Return to Africa"
Identity
Growth/growing
Community
Supplementary Materials
Nina Simone's Trip to Liberia
Nina Simone, Liberian Calypso at 1990 Montreux Jazz festival
In 1982 singer, songwriter, pianist Nina Simone released her deeply personal and introspective album "Fodder on My Wings". On it, she speaks about her father's passing as well as her stay in Switzerland, Liberia, and Trinidad. One of her stand out songs is the high - spirited, joyous track Liberian Calypso about a passionate night out at a Monrovia club. 
Before Liberia
She was known for her socially conscious music, though her politically-charged songs did hurt her career. The heavily white industry and radio stations boycotted her music. By the late 60s, she was deeply troubled by the state of America and prone to regular bouts of depression and suicidal thoughts. She'd experienced domestic strife and many of her loved ones had passed.
Her Time in Monrovia
In 1974, 41-year-old Nina Simone was invited by Miriam Makeba aka "Mama Africa" to come to Monrovia, Liberia with her daughter. She was leaving behind the troubles of the US for a new home, one where Black prejudice was long gone. Liberia was home to Black musicians, activists, and artists from all over.
Nina took a hiatus from large concerts and performances, choosing mostly to give piano lessons or perform for friends or at small clubs like The Maze. She enjoyed her time in Liberia; she was able to hide from public life at her house on Congo Beach while still enjoying the perks and privileges of having her name. She had a healthy personal life enjoying the company of friends and the occasional romantic partner.
With the assassination of President Tolbert, the Monrovia of the mid-1970s that Simone loved so dearly fell apart. As Simone moved to Switzerland, the opposite to her experience of Liberia, a civil war ensued. She grieved for the loss of her friends, her lovers, for herself, for Liberia, and as such her mental health problems unfortunately resurfaced. "Liberian Calypso" recreates her experience of being a carefree young, gifted, Black woman.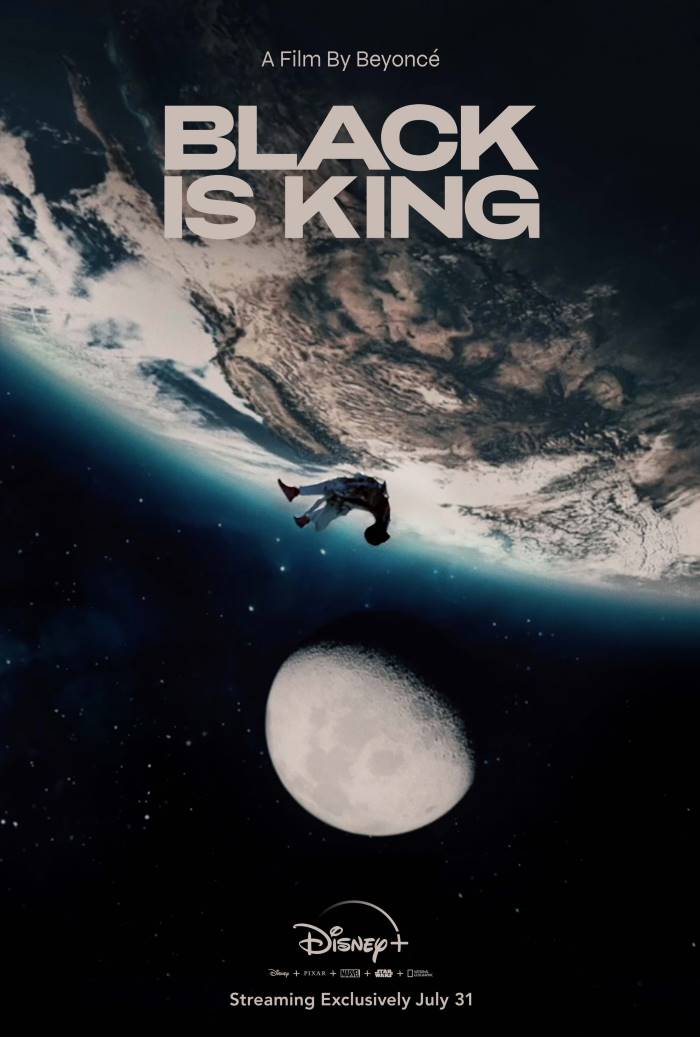 Black Is King
The 2020 visual album Black Is King is a reimaging of the core lessons from Disney's The Lion King. The cast and crew reflect the diversity and representation at the core of the film. Its purpose - to use Black voices of today (sitting in their own power) to reveal these lessons. It attempts to honor Black families through the tale of a young king's journey of love, betrayal, and self-identity. His ancestors guide him toward his "destiny" along with his father's teachings, his friends, his childhood love, and his spiritual guide to earn the necessary virtues needed to reclaim his throne and his home. Based on the music of The Lion King: The Gift and starring the featured artists of the album, and special guests, Black Is King is a celebratory memoir for the world on the Black experience. Full of rich visuals that celebrate Black resilience and culture, it acts as a visual medium to reconnect cultures and shared generational beliefs.
Themes
Black identity and Black pride
Afrofuturism
Pan-Africanism
Subversion of stereotypes
Black masculinity, feminity, and community
Tracks
BIGGER
FIND YOUR WAY BACK
DON'T JEALOUS ME (Tekno, Lord Afrixana, Mr. Eazi & Yemi Alade)
JA ARA E ( Burna Boy)
NILE (Beyoncé & Kendrick Lamar)
MOOD 4 EVA (Beyoncé, Jay - Z, & Childish Gambino ft. Oumou Sangaré)
WATER (Salatiel, Pharrell Williams & Beyoncé)
BROWN SKIN GIRL (Blue Ivy, SAINt JHN, Beyoncé & Wizkid)
KEYS TO THE KINGDOM (Tiwa Savage & Mr. Eazi)
ALREADY (Beyoncé, Shatta Wale, & Major Lazer)
OTHERSIDE
MY POWER (Nija, Beyoncé, Busiswa, Yemi Alade, Tierra Whack, Moonchild Sanelly, DJ Lag)
SCAR (070 Shake & Jessie Reyez)
SPIRIT (From Disney's "The Lion King")