4400 Massachusetts Avenue NW
Washington
,
DC
20016
United States
Premedical Programs at American University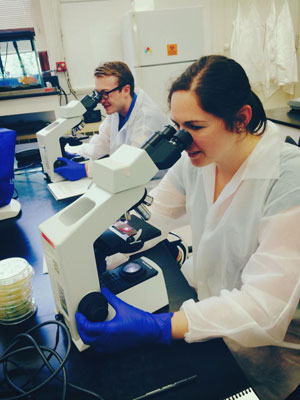 If you are a potential undergraduate, graduate or postbaccalaureate student considering a career in medicine or one of the allied health professions, the Premedical Program at American University is available to help you select an appropriate curriculum, learn firsthand about biomedical research and clinical practice, prepare for the relevant admissions test, and make realistic choices of professional schools.
The Premedical Program is an adjunct support structure, not a major. Traditionally, many premedical students have majored in the natural sciences. However, the medical professions generally are seeking well-rounded students. Hence, they also are interested in students from other disciplines with a broadly based liberal education, reflecting the social, ethical, and cultural roles played by health care professionals. Students interested in medical careers may major in any field, but must make careful plans to take the necessary preparatory courses in a timely fashion.
If you have questions about the program, please contact premed@american.edu or make an appointment with Dr. Arneson via our 24-Hour Online Appointment Scheduler.
Our Alumni

Students from American University applying to medical, dental, veterinary and other health professional schools have been highly competitive. Over the last 10 years, 199 of 227 qualified undergraduate and post-baccalaureate applicants were accepted to medical schools, an 88% success rate. (Qualified applicants are those who were accepted or have a science and mathematics as well as overall GPA of at least 3.3 and scores of at least 8 on each section of the MCAT.)
Our graduates have attended medical schools including:

George Washington University

Georgetown University

University of Maryland
Howard University

Uniformed Services University of the Health Sciences
Ohio State University

Drexel University

Temple University

New York University
Miami University
University of Wisconsin