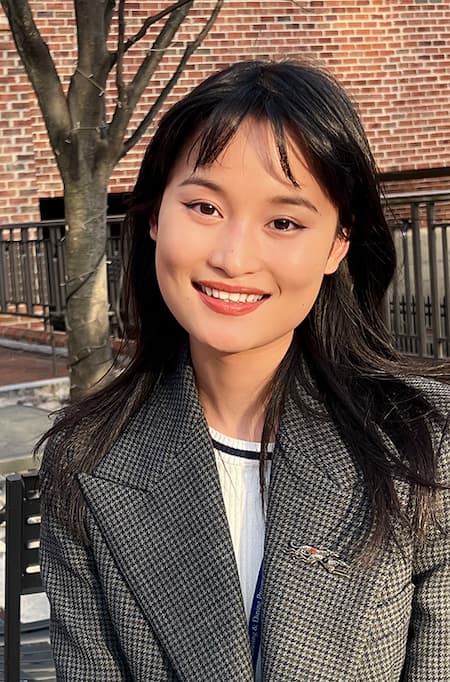 My research goals are to understand the perceptual and cognitive mechanisms involved in regulation of drug use and to identify intervention that enhance regulatory control to prevent substance use disorders (SUDs). During my first year of graduate research, I assessed the ability of drugs' stimulus effects to signal aversive associations and to guide avoidance behaviors. Drugs of abuse produce stimulus effects that can be perceived and used by the individual to determine when to initiate or inhibit consumption. In compulsive drug users, the ability to appropriately use interoceptive drug states to disambiguate associations between drug-related stimuli and post-ingestion outcomes may be compromised, therefore leading to the loss of control over intake despite negative consequences. My future studies will identify factors that may damage such interoceptive control and seek to uncover the underlying mechanisms that can be targets for intervention.
My interests in the cognitive processes involved in SUDs have driven me to explore other diseases that implicates similar neuropathology. To this end, I am leading a novel collaborative project to investigate how the effects of pre-existing HIV-associated neurocognitive disorders (HANDs) may drive the progression of SUDs. Despite antiretroviral therapy, people living with HIV often develop HANDs, which compromise inhibitory control involved in minimizing risky behavior. About 50% of individuals living with HIV do not currently abuse drugs, but they represent a vulnerable population that faces a greater risk of SUDs given the prevalence of HANDs and opioid analgesics. It is my goal to help shape the development of specific interventions to reduce the risk of SUDs among HIV patients, making their second chance count, as thousands of HIV patients regain the ability to manage pain without the fear of addition.
These studies employ a broad range of approaches, including basic pharmacology, virology, molecular biology, advanced analytical neurochemistry and microscopy. The opportunity to work with interdisciplinary expertise allowed me to cultivate a divers conceptual and technical training. I have acquired skills for jugular catheterization surgery in mouse models, behavioural assays of IV self-administration, conditioned place preference and conditioned taste avoidance, analytical techniques such as western blotting and immunofluorescent microscopy, and cell culture techniques such as DNA transformation and transfection.