Psychopharmacology Lab
4400 Massachusetts Avenue NW
Washington
,
DC
20016
United States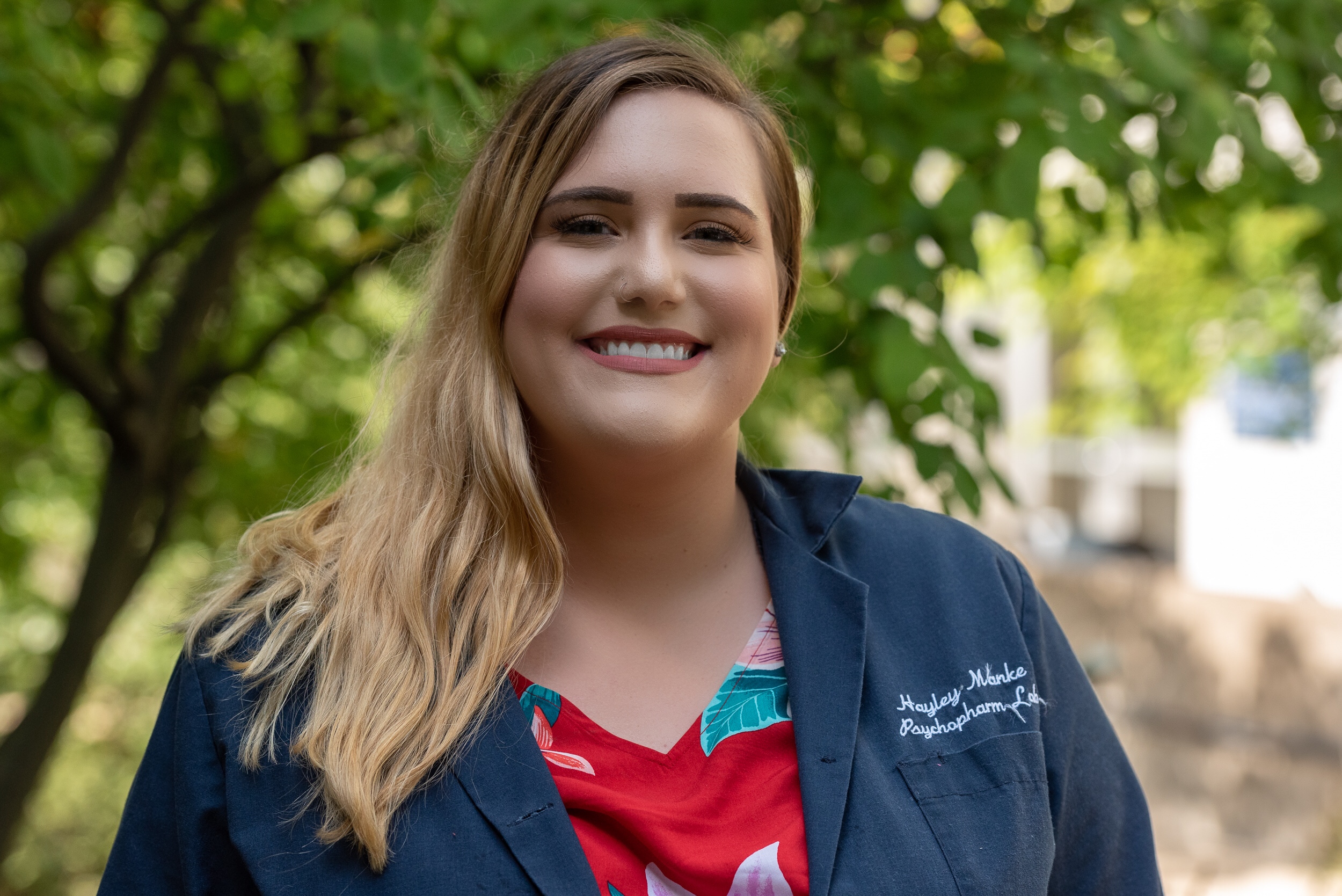 I am a first year doctoral (PhD) student in the Behavior, Cognition, and Neuroscience program. I graduated from American University in spring of 2019 with my BA in psychology. Over the course of my undergraduate career, I worked in the Psychopharmacology Laboratory led by Dr. Anthony L. Riley at American University in Washington, D.C. I primarily assisted on work that characterized the affective properties of synthetic cathinones (i.e., bath salts), specifically alpha pyrrolidinopentiophenone (α-PVP). I co-authored a study investigating sex differences in the rewarding and aversive effects of α-PVP, as well as assisted on a project that examined the impact of the enantiomers of α-PVP in its rewarding and aversive properties.
My main research interests lie in the different ways drugs may impact behavior and factors that contribute to abuse vulnerability of a given compound. Factors that may impact abuse liability include, but are not limited to, dose, route of administration, sex, age, drug history, strain, etc. I focus on these areas in the synthetic cathinones (i.e, bath salts) which are synthetic analogs of cathinone, an amphetamine-like stimulant. Cathinone is found in the leaves of the khat plant (Catha edulis), native to Africa and the Arabian Peninsula. Recently, I have shifted my focus from α-PVP to another bath salt that emerged in the early 2000s called methylone. Methylone is a psychostimulant similar to MDMA (with exception of its affinity for the serotonin transporter) in that it acts as a reuptake inhibitor and substrate releaser of dopamine, norepinephrine, and serotonin.
Our lab examines the affective properties of these compounds using animal models. Typically, reward is described as driving the abuse of a particular drug. However, we postulate that the balance between the rewarding and aversive effects of a drug drive its abuse. As such, investigating the rewarding and aversive effects of a compound allow for better predictions of abuse liability. Given that the aversive effects of methylone are not well documented, my first study in a two-part investigation examined conditioned taste avoidance, hyperthermia, and hyperactivity induced by 5.6, 10, and 18 mg/kg of Methylone. All 3 doses induced taste aversions albeit to different degrees with 10 and 18 mg/kg showing stronger aversions. Similarly, all 3 doses induced hyperactivity, while only 18 mg/kg induced significant hyperactivity.
Drug history is another factor not well documented for synthetic cathinones that may contribute to their use and abuse. As such, an upcoming project will analyze the effects of methylone pre-exposure on MDMA, MDPV, and Fluoxetine- induced conditioned taste avoidance. In previous work done by our lab, we showed that MDPV pre-exposure attenuated aversive effects of itself and cocaine (see Woloshchuk et al., 2017). This result is consistent with the neurochemistry of these two compounds in that they are both a potent dopamine reuptake inhibitor, which has been highly implicated in the aversive effects of cocaine (Serafine & Riley 2013). Accordingly, it is expected that methylone will attenuate MDMA-induced aversions and have no effect on MDPV. Given their shared effects on serotonin, Fluoxetine-induced aversions may be partially attenuated.