Stress and Emotion Lab Alumni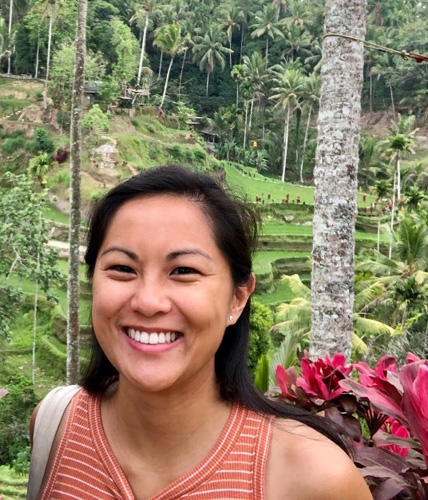 Amanda Chue
Amanda is currently a postdoctoral fellow with the Section on Mood Dysregulation and Neuroscience in the Intramural Research Program at the National Institute of Mental Health (NIMH). In this role, she studies neural and behavioral mechanisms underlying severe irritability in children. She earned her BS in Human Development from Cornell University in 2010 and PhD in Clinical Psychology from American University in 2019. She also completed her pre-doctoral internship at the Veterans Affairs (VA) Boston Healthcare System. During her time in the Stress and Emotion Lab, she explored topics including the relationship between anger expression and depressive symptoms, the role of sleep in adolescent stress recovery, and the impact of stress mindsets on everyday stress appraisals and emotional reactivity to stress.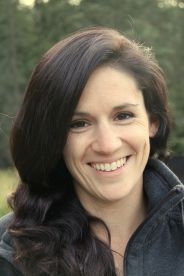 Alanna Covington
Alanna is currently on Internship at the Veterans Affairs (VA) Medical Center in Washington, DC. She received her BA in Psychology from Georgetown University in 2009. She completed her MA in Psychology at American in 2013 and worked in the Traumatic Brain Injury Department at Walter Reed National Military Medical Center until joining the Clinical Psychology PhD program in 2014. Her dissertation explores instrumental emotion regulation and co-regulation in romantic couples. More broadly, her research interests also include dynamic relationships between daily processes and sleep, and their ability to predict long-term outcomes.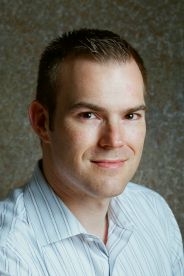 Nick Forand
Nick Forand was a postdoctoral fellow in Dr. Rob DeRubeis' lab at the University of Pennsylvania Department of Psychology from 2010-2012. Following this, he took a position as an assistant professor at the Department of Psychiatry at the Ohio State University. He is currently funded under a KL2 career development award to study personalized treatment approaches for depression.

Michael Greenfield

Michael Greenfield is a fifth year student interning at the Miami VA Healthcare System. He was a practicum student at both the Washington, D.C. and Baltimore VA Medical Centers. His interests are in public sector psychology, cognitive behavior therapy, and MMPI-2 interpretation. He has been trained in various evidence-based psychotherapies, including Dialectical Behavior Therapy, Social Skills Training, CBT-Insomnia, Cognitive Processing Therapy, and Motivational Interviewing. His dissertation centered upon the effect of sleep quality on daily emotion regulation variables. Methodological interests include multilevel modeling and programming.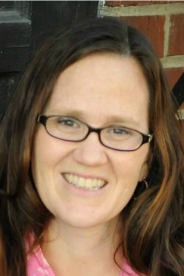 Rebecca Kim
Rebecca is currently on Internship at The Catholic University of America Counseling Center. She received her BS in Neuroscience and Behavior from Columbia University in 2003. After completing her undergraduate degree, she worked as a development associate for a cancer research foundation and as a middle school science teacher. Rebecca completed her MA in Psychology at American University in 2012 and entered the Clinical Psychology Ph.D. program that fall. Her current research interests include stress, emotion regulation, and the relationship between sleep and emotion regulation in adolescents.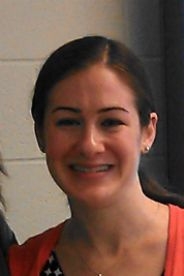 Lauren Skalina

Lauren earned her B.A. from Northwestern University in 2006 and worked as a research assistance at the Center on the Continuum of Care in the Addictions at the Unversity of Pennsylvania prior to arriving at AU. Her master's thesis explored covariation of positive and negative emotions in daily life in relation to interpersonal relationships and depression outcomes. Her dissertation focused on the unique and interactive effects of sleep and depression on neurocognitive outcomes. She completed her clinical internship in the Neuropsychology Track of the VA Maryland Healthcare System and graduated from AU in 2015. She is now completing a two-year postdoctoral fellowship in clinical and research neuropsychology at the War-Related Illness and Injury Study Center at the Washington DC Veterans Affairs Medical Center.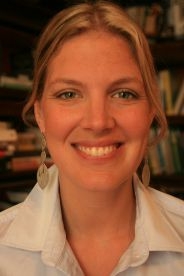 Maria Thestrup

Since graduating from AU, Maria Thestrup has worked at several university counseling centers including American University Counseling Center and George Washington Counseling Center. In addition, she also worked as a psychologist at the National Center for Weight and Wellness with patients struggling with obesity and a variety of disordered eating symptoms. She also served on the Board of the DC Psychological Association for several years and served as chair (and founder) of the Early Career Psychologist Committee of the DC Psychological Association. Maria currently maintains a private practice in Georgetown.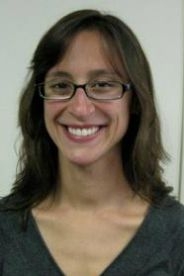 Sue Wenze

After finishing coursework in the clinical psychology program at AU, under the mentorship of Dr. Kate Gunthert, Sue Wenze completed her predoctoral internship (2008-09) and a T32 postdoctoral research fellowship (2009-10, 2011-12) at Brown University Medical School in Providence, RI. She joined the faculty of Brown's Department of Psychiatry and Human Behavior in 2012, and in 2014, she obtained a tenure-track faculty position in the Department of Psychology at Lafayette College in Easton, PA.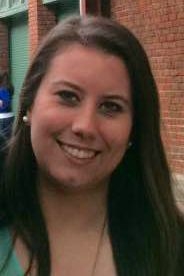 Aria Ruggiero

Aria Ruggiero received her BA in Psychology from Boston University in 2014. She is a second year Master's student and is working on her thesis, which will examine how sleep disturbances prospectively predict daytime mood and behavioral deficits in adolescents. Current research interests include the bidirectional relationship between sleep processes and depression, anxiety, emotion regulation, and stress and coping. She is also interested in treatment outcomes for an array of psychological disorders; particularly, anxiety, depression, and insomnia.