Antiracist Research / Pol Ctr
4400 Massachusetts Avenue NW
Washington
,
DC
20016-8038
United States
The Antiracist Research & Policy Center
Antiracist Research and Policy Center Director Ibram X. Kendi (right) with Audrey Cheng (center left), and the descendants of Frederick Douglass, Nettie Washington Douglass (left) and Ken Morris at the Frederick Douglass 200 Gala.
The mission of the Antiracist Research & Policy Center at American University is to produce rigorous and accessible research that can support the innovation and enactment of antiracist public policies at the local, state, and national level.
Our vision is to build Research & Policy (R&P) Teams composed of scholars, policy experts, journalists, and advocates who also serve as residential fellows at American University. Each R&P Team addresses a major racial injustice by investigating racial inequities and the racist policies behind those inequities in order to develop, disseminate, and implement research-based policy correctives. Beyond our R&P Teams, we organize projects and initiatives that bring an antiracist awareness to the general population.
Recent Projects & Initiatives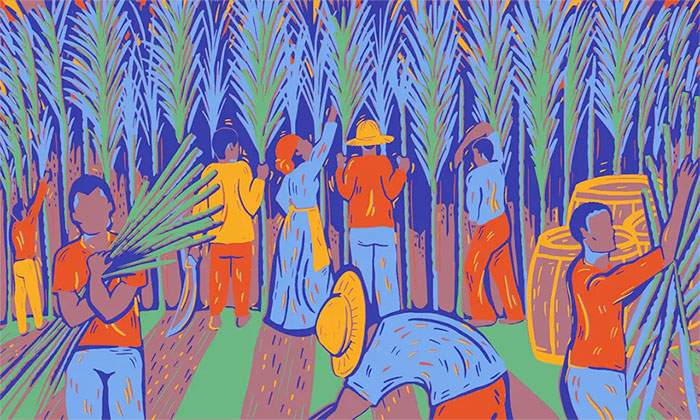 Antiracism and America
On December 6, 2018, we launched The Guardian's Antiracism and America project, a weekly web series that examines the policies and ideas that sustain a racist society and how we dismantle them. Contributors have included Eve Ewing, Robin DiAngelo, Anand Giridharadas, Imani Perry, and more.
The Frederick Douglass 200 (FD200)
In partnership with the Frederick Douglass Family Initiatives and The Guardian, the FD200 constituted a yearlong partnership organized to honor the life and legacy of 200 living individuals who embody the work and spirit of Frederick Douglass. Our objective was to build organizational capacities by bringing emerging leaders into community with high-profile activists. Our initiative culminated on February 14, 2019, when we hosted the FD200 Black-Tie Awards Gala at the Library of Congress. Attendees included Alicia Garza, Amy Goodman, Naomi Klein, Mayor Chokwe Lumumba, Sandra Cisneros, Min Jin Lee, Carmen Perez, Wesley Lowery, Helen Zia, and many more.
National Antiracist Book Festival
On April 27, 2019, we hosted the 1st Annual National Antiracist Book Festival at American University's Washington College of Law. In partnership with First Book, the #AntiracistBookfest is the first and only book festival that brings together, showcases, and celebrates the nation's leading antiracist writers and helps to prepare the writers of tomorrow. Get Book Festival Tickets.