Contact:
Christine Platt
Managing Director, Antiracist Research & Policy Center
Antiracist Research / Pol Ctr
4400 Massachusetts Avenue NW
Washington
,
DC
20016-8038
United States
What Makes Our Vision DIfferent
We know the racial problem is not people, but policy. 
We know the racial solution is correcting policy, not people. 
We carry a broad intersectional perspective and combat inequities between all racialized groups, no matter their gender, class, sexuality, ethnicity, or nationality.
We carry local, national, transnational, and international outlooks on inequity and discrimination.
We do not support individual projects. We support team projects.
We are distinct from university research centers and think tanks that primarily support individual researchers and policy experts.
We depart from the popular model of single-area research. We organized six teams in the areas of economy, education, environment, health, justice, and politics.
Our six annual teams, supported by AU faculty and students, will be comprised of scholars, policy experts, journalists, and advocates—the four professionals typically behind evidence-based policy change.
Our Antiracist Education Project will use the latest and most engaging technology and professional workshops to mass educate away racist ideas. We aim to build the world's largest digital infrastructure of racial inequities, racist ideas, and racial histories. We plan to launch other ongoing projects that monitor and undermine racism.
Our six teams will be sizeable, consisting of scholars, policy experts, journalists, and advocates, as well as AU students, student interns, and community volunteers.
Our fall courses where students function as research assistants will provide a new model for student learning through the interplay of teaching, scholarship, and policy change.
Our teams will not engage in research disconnected from policy innovation.
Our policy innovation will be grounded in pioneering research
Our advocacy campaigns will be built on groundbreaking research and policy.
By breaking down the elements of an issue, we can better understand the whole. Our model features six teams that will follow a three-step process to help research and produce impactful policies. Our projects will follow an annual cycle.
Ibram X. Kendi
We cannot sit on the sidelines as inequality passes on to another generation.
Despite spending years dissecting the ugly face of racism, I never lost faith in the beauty of human potential. I still believe we can build a world where equity and opportunity are inalienable human rights. That is why I founded The Antiracist Research and Policy Center. We must believe change is possible in order to make it. We must have faith in change.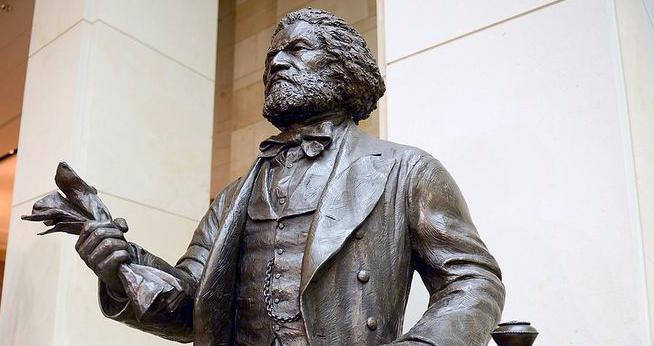 To honor Frederick Douglass during 2018, the bicentennial of his birth, we are partnering with the Frederick Douglass Family Initiatives to highlight 200 people who embody the spirit of the man's work as an abolitionist, writer, educator, politician, feminist, entrepreneur, and diplomat.
Learn More
We will be launching a premier debating series, in partnership with the Kennedy Political Union, featuring major figures who will address the most critical issues of the day. Check back soon for more details.
In 2019, the nation's top authors on race will converge in Washington, DC, at the 1st Annual Antiracist Book Festival. It will be the world's first and only book festival dedicated to literature on racial justice.