2022 Technology Changemaker Award Winner
Pamela Wright, Chief Innovation Officer, National Archives

Pamela Wright became NARA's first Chief Innovation Officer in December 2012. She leads staff responsible for agency-wide projects and programs in the following areas: innovation, digitization, web, social media, online description, and online public engagement.
The ITP Changemaker award cermenony will be held online on Friday, November 18 at 9 am. The 2021 recipient, Doreen Bogdan-Martin, first woman elected Secretary-General of the International Telecommunications Union, will be give the keynote address. ITI is a silver sponsor for this event.
About Inclusive Tech Policy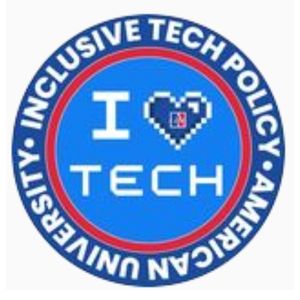 Inclusive Tech Policy focuses on advancing inclusivity in global technology policy by lifting underrepresented voices. Technological innovation forms the foundation of modern society. It underpins our collective ability to address global challenges ranging from the environment and health care to human rights and national security. The policies that guide the design, development and use of technology determine, to a large extent, the role that these innovations play in society. As such, technology policies, and the policymakers who shape them, are powerful arbiters of future human welfare.
AU community members influence global technology policy through research, workforce development, policy engagement, and community building activities designed to advance inclusive technology policy, strengthen global leadership, and achieve a more socially equitable technology infrastructure.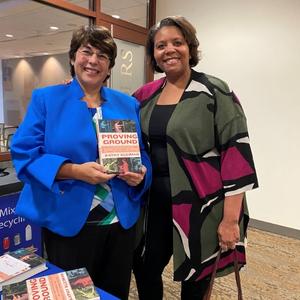 From publishing books to moderating events, ITP faculty are staying busy! Below is a snapshot of the exciting happenings.
Kogod School of Business Awarded $1 Million Research Grant from the National Science Foundation and Amazon
Past Cybersecurity Events
Videos in this playlist
To play a specific video, use the playlist icon in the player or view each video on YouTube.