May 2022

Community Relations
4400 Massachusetts Avenue NW
Washington
,
DC
20016-8033
United States
Annual Town Hall and Reception with President Sylvia Burwell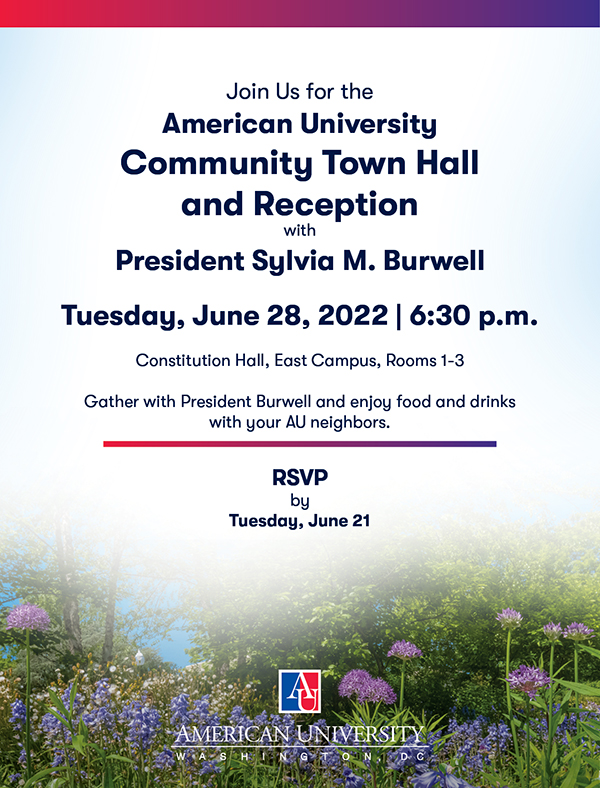 American University invites neighbors to its annual Town Hall meeting and reception with President Sylvia Burwell on Tuesday, June 28.
The Town Hall will begin at 6:30 p.m. in Rooms 1-3 of Constitution Hall on AU's East Campus and are open to the entire community.
Parking for the event will be available in the East Campus surface parking lot, accessible from Nebraska Avenue.
Please RSVP HERE by June 21st.
If you have any questions or need more information, please contact Maria Barry at communityrelations@american.edu or 202-885-2146.
AU Commencement Ceremonies to Take Place May 7-8 and 21-22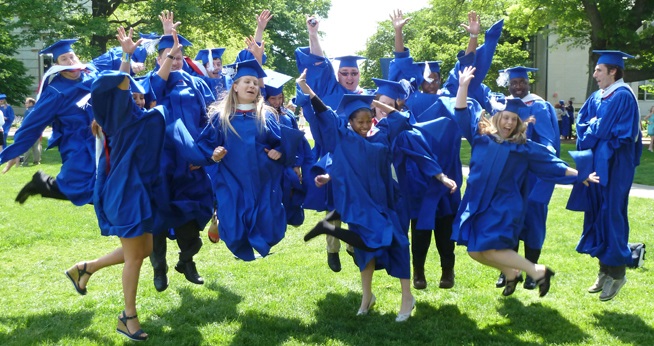 AU schools and colleges will hold their 2022 graduation ceremonies in Bender Arena on Saturday, May 7 and Sunday, May 8. The Washington College of Law commencement will take place on Saturday, May 21 and Sunday, May 22, also in Bender Arena. The university anticipates increased activity around campus, as families and friends visit for the occasion.
All parking areas on campus will be open for commencement with extra shuttle buses added from the Tenleytown metro and Washington College of Law. All participants have been encouraged to use public transportation and reminded of AU's Good Neighbor parking policy.
AU PD will assist with traffic control at several key locations including the entrances to Katzen Arts Center and SIS garages.
American University awarded its first degrees (two doctorates and one master's degree) in 1916 at a commencement ceremony held in the university's amphitheater. AU commencements have grown over the years as the university has become larger and more diverse. More than two thousand students from AU's eight schools and colleges participate in commencement ceremonies each year.
For additional information on AU's 2022 commencement, please visit https://www.american.edu/commencement/.
Join AU Neighborhood Partnership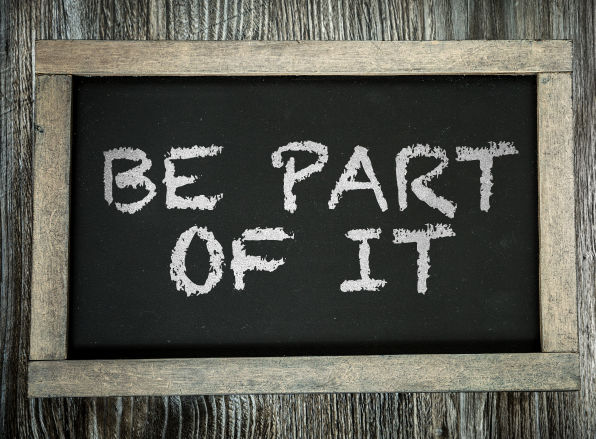 Please consider joining the AU Neighborhood Partnership which works to provide a consensus-based forum to resolve issues affecting the communities near American University. Interested members of the community may join one of the Partnership's five standing working groups, comprising community stakeholders and AU leadership. 
If you would like to become a member of a working group, please email communityrelations@american.edu. As always, visit American.edu/communityrelations for more information.
Registration Is Open Now For "June and July Minis" Study Groups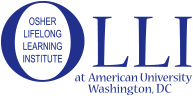 The Osher Lifelong Learning Institute (OLLI) invites neighbors to enroll in the June and July Minis.  Minis are 90-minute study groups held in online, in-person, and hybrid formats.  
Subject categories offered by Minis include Politics, Law, and Government; Psychology, Sociology, and Culture; Economics; Science, Technology, Engineering, and Math; Music and the Arts; Language and Literature; and History and Geography.
June Minis
(June 6 – July 1)
June Minis meet once a week for four weeks.  From now through May 23, for a fee of $100, members may sign up for three courses. Members who miss the opportunity to register by June 27 will be placed in classes by a computerized lottery system. After the lottery, a fourth class may be added. Class assignment letters will be emailed the following day. The last day for course changes and refunds is Friday, June 10. To register, click here.
July Shorts
(July 11 – July 15)
July Shorts are one week-long courses meeting two to five times. Members may register until June 27 for three courses for $75. Members who miss the opportunity to register by June 27, will be placed in classes by a computerized lottery system. Class assignment letters will be emailed the following day. The last day for course changes and refunds is Friday, July 8. Click here to register.
To view a listing of the study groups offered in the June and July Minis and to register, please view the course listings. You also may register by calling the OLLI office at (202) 895-4860, or by stopping by the office to fill out a paper registration form.
American University Events
AU Katzen Museum: Spring Exhibits
Paper Light
Now through May 22
AU Museum
With her inventive darkroom experiments, DC artist Claudia Smigrod takes the camera-less photogram into new realms that defy easy categorization. Organic forms from nature and inorganic man-made objects are transformed magically into abstract, incandescent, and deceptively complex images that are visually mesmerizing and conceptually compelling. This exhibition brings together several serial projects in which the artist has been immersed during the past decade: Paper Light, Under Study, Paper Patterns, Time and Space, Conversations, Opacity/Translucency, Proof Print and Every Thing.
Positive Fragmentation: From the Collections of Jordan D. Schnitzer and His Family Foundation 
Now through May 22
AU Museum
Drawn from the collections of Jordan D. Schnitzer and His Family Foundation, Positive Fragmentation?includes more than 150 works by 21 contemporary artists who use fragmentation both stylistically and conceptually. Through their prints, they question the status quo and suggest new perspectives. For some, the result is enough, pulling apart images and ideas exposes what lies beneath or heralds the value of each part. Other artists assemble fragments to create a new whole defined by its components. This exhibition explores these creative approaches in the work of some of the most important contemporary artists. Artists in this exhibition fragment, and often reassemble, elements including shape, color, perspective, text, idea, or stereotype. Featured artists include: Betye Saar, Wendy Red Star, Lorna Simpson, Ellen Gallagher, Jenny Holzer, Louise Bourgeois, Wangechi Mutu, Nicola López, Sarah Morris, Polly Apfelbaum, Jennifer Bartlett, Christiane Baumgartner, Cecily Brown, Judy Chicago, Nicole Eisenman, Julie Mehretu, Judy Pfaff, Swoon, Barbara Takenaga, Mickalene Thomas, and Kara Walker.
Fields and Formations 
Now through May 22
AU Museum
This exhibit brings together approximately 70 works by 12 distinguished women and non-binary artists from the Mid-Atlantic region who infuse abstract paintings, drawings, prints, and sculptures with emotional and metaphorical content. The artists, who span five decades in age, share interests in luminous color, repeated forms, the power of materials, and the meditative aspects of making labor-intensive works. The exhibition celebrates artists who have developed a significant part of their careers in a region bounded by Philadelphia to the north and Washington, DC to the south. The exhibit also demonstrates that the broader Mid-Atlantic area's diverse contributions to the story of American abstraction continue to be vibrant and profound during the beginning decades of the 21st century. Featured artists include Natessa Amin, Arden Bendler Browning, Carol Brown Goldberg, Alex Ebstein, Alexis Granwell, Jesse Harrod, Maren Hassinger, Jae Ko, Linling Lu, Linn Meyers, Maggie Michael, and Jo Smail.
In Place of a Missing Place
Now through May 22
AU Museum
This exhibition of Israeli art from the AU Museum's permanent collection will unpack landscape depictions in a range of media. It offers a historicized consideration of mythmaking, forced migration, displacement, erasure, and trauma as showcased in the works of artists whose singular nationality envelops the entirety of land encompassing two nations – Palestine and Israel. Works include gifts of Nancy Berman and Alan Bloch and those drawn from the Rothfeld Collection of Contemporary Israeli Art.
Two Places on Earth
Now through May 22
AU Museum
Chan Chao's photographic portrait series is based on the idea of open societies, interconnection, and the world's contraction. It features global citizens and is meant to acknowledge how beautiful the concept of an open society can be, but not in a utopian sense. This five-year project consists of multinational UN peacekeepers in Cyprus along with multinational prisoners in Peru, incarcerated for smuggling cocaine out of Lima. Chao's intention is to blur all lines that define cultural differences, emphasize each subject's dignity, and make portraits with restraint and quiet tenor. He presents the subjects as individuals that viewers can relate to.
in·position: MFA Studio Art Thesis Exhibition
Now through May 22
AU Museumin·position presents the thesis work of graduating MFA candidates in AU's Studio Art program. The artists critically interrogate and contend with the inescapable implications of our respective positionalities and vulnerabilities. As we look outwards, we look inwards – aware of the plethora of identities, bodies, and materials that intimately shape the position from which our perspectives are formed. Featured artists include Anthony Frank, Hyunsuk Erickson, Katie Hartley, Kevin Michael Runyon, Ku·bar·i·ki·wa Rudd, Nicole Maloof, Patrick Burns, and Shiloah Symone Coley