AhealthyU Bike to Work Day Spring 2019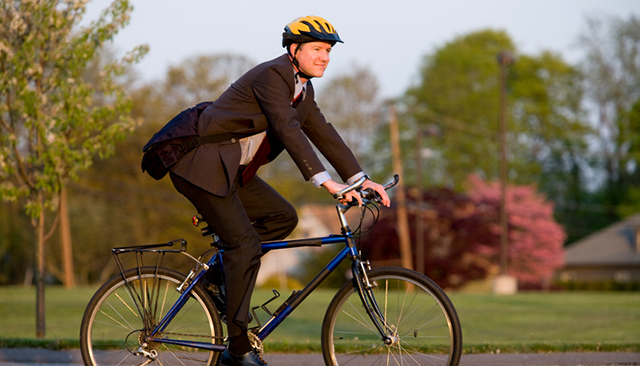 AhealthyU, the Office of Sustainability, and Office of Parking and Commuter Services invite you to celebrate national bike month with a bike to work day breakfast! Biking is a fun, healthy, and eco-friendly way to get to work. By biking to work, you can:
Contribute to your daily exercise goal
Save time by bypassing rush hour traffic
Reduce your risk of heart disease
Minimize your carbon footprint 
Save money on car maintenance, fuel, and parking
Meet other cyclists at city-wide pit stops and at breakfast on the Quad
Bikers of all abilities are welcome!
Registeration will be available closer to event date.
 
Biking Resources
AU offers biking information and connections to city resources for first time riders and experienced cyclists.
Bike to Work Day - Metro DC - On Friday May 17, 2019 Commuter Connections and the Washington Area Bicyclist Association celebrated bicycling as a clean, fun, and healthy way to get to work. Attend one of over 85 pit stops in D.C., MD, and VA to receive refreshments, and be entered into a raffle for bicycles being given away.
Save the Date: Friday, May 17, 2019 Bike to Work Day at AU
Full details available closer to event date.

If you would like to connect with fellow AU colleagues, join the AU Bicycle Facebook Group.
Don't have a bike?
AhealthyU has you covered.
Capital Bikeshare has over 3000 bicycles throughout the DC metro region at your fingertips. AhealthyU has three Capital Bikeshare keys and helmets for faculty and staff to borrow for 30-minute rides.
The closest station to American University is behind Kay Spiritual Life Center on Massachusetts Avenue. If you would like to access a bike for a complimentary 30-minute ride for Bike to Work Day, or any work day, please contact AhealthyU.