Seated Massages at Work Fall 2018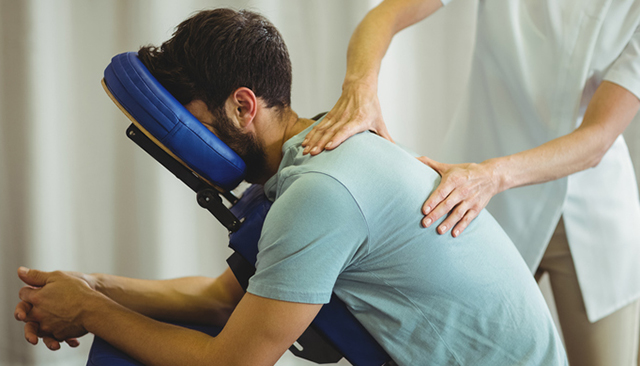 Relieve tension with a 15 or 30 minute seated massage at work!
All appointments are between 11am – 2pm.
Appointments must be booked online and in advance.
Massages cost $15/15 minutes or $30/30 minutes.
All services are provided by a licensed massage therapist.
Interested in bringing seated massage to your office or department?

Contact an AhealthyU staff member (ahealthyu@american.edu) for more information.
Points to AhealthyU Game Players
Join a seated massage and earn one point stamp!
Thursday, February 21st | MGC 247
Tuesday, March 19th | MGC 247
Tuesday, April 30th | MGC 247
Book Your Appointment
All appointments must be booked in advance.
Visit www.infinitemassage.com 1
Register using your @american.edu address
Log on and view the schedule
Book & pay for your appointment online
 ($15/15 minutes or $30/30 minutes)
Relax!
1 If you are having trouble visiting the Infinite Massage site, clear your browser cache. Once you clear your browser cache, please click on the link again.