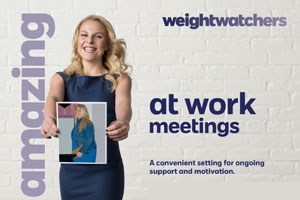 JOIN ANYTIME!
Weekly Meetings: Sessions meet every Thursday at 12:00pm in MGC 203
Aug. 20 & 27 meetings are in SIS 300; Oct. 22 in Butler Conf. Rm.

Next Open House: Thursday, October 29 | 12:00 pm | MGC 203
Ever wonder what goes on at a Weight Watchers meeting? This complimentary session is your chance to see what Weight Watchers is all about before enrolling.

***For every 10 meetings that you attend, AhealthyU will give you a $50 reward (taxes applicable) **


Can't make the on-campus meetings?
You can enroll through AhealthyU and attend meetings in the community, and still receive the AhealthyU benefits!

For questions, please contact AhealthyU