Human Resources
4400 Massachusetts Avenue NW
Washington
,
DC
20016-8054
United States
FALL 2021 EVENTS (Coming Soon)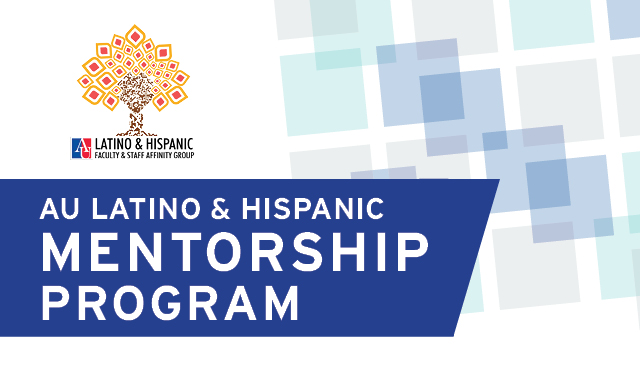 AU Latino & Hispanic Mentorship Program
Mentorship represents a collaborative approach to professional and personal advancement, for both mentors and mentees. The AU Latino & Hispanic Faculty and Staff Affinity Group is proud to launch a pilot mentorship program with the support of an Inclusive Excellence Mini-Grant, to partner Hispanic, Latino, and Latinx students with similarly identified faculty and staff. In minority communities, professional networks remain underdeveloped. The purpose of this mentorship program is to build a community of connection that promotes personal growth and career development. In Spring 2019, we launched this program as a 3-month pilot. With the engagement and support of our community, we have evolved the program into a year-round initiative. Our second cohort of the program was held from September 2019 - March 2020.