Whether you're 20 or 80 or somewhere in between, you probably think about retiring someday. Some are excited to do all of the things that they've been too busy to do. Others are uncertain about what retirement holds. Almost everyone is confused about Medicare and insurance and concerned about the amount of money they'll need.
The Office of Human Resources is pleased to announce the Retire Well program that provides education and tools to help demystify questions you may have about retirement and to help you make informed decisions for your future. And it's for everyone – regardless of your age.
You've probably heard that the time to start saving for retirement is "now" or at least "as soon as you can." There are real advantages to start saving when you're young. If you're in your 20s or 30s, attend one of our financial sessions to see what a difference time can make towards your savings.
You may think that there are too many other things demanding your attention – kids, elderly parents, work. It's true. Retire Well will ask you the questions that can help you prioritize retirement planning and the actions to take in your current stage of life and career.
You may be closer to retirement, maybe 10-years or less. You probably have more specific questions about retirement, like, what am I going to do in retirement? How much will I need to retire? What does Medicare cover and how much does it cost? Who do I contact to answer some of my answers? Retire Well provides easy access to information and resources.
And we realize that retirement is a family affair. That's why we're inviting your family to attend our sessions and making our resources available at www.american.edu/hr/retire-well.
The Retire Well program kicks off on October 2nd with a panel of topic experts and will be immediately followed by informal, small group questions and answers. A series of live sessions will be held October – December. Attend any or all of the sessions or watch them on the Retire Well site as we'll be taping our live topic sessions.
Retirement can be a positive experience and fulfilling. Visit the Retire Well site to register for our live sessions, and access retirement resources and tools and join our email list to receive program updates and session reminders.
Live Sessions
Click on the title of each session to go directly to the registration. You'll be redirected to the myAU portal and you will need to click the "Go to AsuccessfulU" button.
The introduction of the second cohort of the Mentoring Matters program was a success this past summer, with a total of 93 participants and 51 different mentor/protégé pairs.
"Mentoring means everything to me. I like to say, 'If you retire or leave your position, do not take your footprints with you, someone may need them.' When the Mentoring Matters pilot program first started, it was my way to give back to the community and help people receive the support that I received when I first started here 15 years ago," said Robert Watson, a Zone B Supervisor in Facilities Management.
The Mentoring Matters program embodies President Burwell's Inclusive Excellence Action Plan, emphasizing community-wide inclusion and placing importance on providing opportunities to enrich each staff member's professional development and involvement in the workplace culture.
The institution-wide mentoring program is instrumental in forming relationships within the AU community. Both mentor and protégé can learn from each other and broaden their professional skills and connections on campus.
To ensure everyone's needs are met, the mentoring opportunities are broken into three categories:
Shadowing: Follow and observe a staff member performing their job for a day.
Situational: Obtain specific knowledge, skills, and/or abilities through hands-on training, tasks, and/or projects.
Traditional: Develop a relationship to provide individual support to help the protégé grow and develop.
To be eligible to be a mentor within the Mentoring Matters program you must be a full-time staff member with a minimum of three years of service at AU. To be a protégé you must be a full-time staff member who has successfully completed their probation period.
For those interested in participating in Mentoring Matters, the program will be available campus-wide in 2019.
Mentoring Matters 2018 Kickoff
The 2018 Mentoring Matters program launched their second cohort this summer.
Use the IRS Withholding Calculator ASAP to find out!
Did you have a life change in the past year such as having a baby or getting married? These changes impact your exemptions, adjustments or credits that you will have to claim on your tax return. In addition, with the introduction of the Tax Cuts and Jobs Act, the IRS is urging taxpayers who usually itemize their deductions to perform a "paycheck checkup ASAP." This can be done easily with the IRS Withholding Calculator.
Why should you use the IRS Withholding Calculator?
Performing a "paycheck checkup" using the IRS Withholding Calculator will help you determine if you need to adjust your withholdings on your paychecks. The earlier you do this, the better, as there will be more time for tax withholding to take place evenly during the rest of the year. Waiting until later in the year means there are fewer pay periods to make the tax changes. By using the Withholding Calculator, you can avoid an unexpected tax bill or penalty as a result of not withholding enough in your paychecks.
To use the IRS Withholding Calculator you will need:
Most recent pay stubs
Completed 2017 tax return
When using the Withholding Calculator, you can indicate whether you wish to take the standard deduction or itemize your deductions. You may find it more beneficial to take the standard deduction despite having itemized in the past due to recent changes.
Entering "0" versus "1" on line 5 of the Form W-4 means that more tax will be withheld from your paycheck. Entering a larger number means less tax will be withheld, resulting in a potentially smaller tax refund or a potentially larger tax bill.
If the calculator results indicate that you need a change in the withholding amount from your paychecks, you should complete a new Form W-4 should submit it to payroll@american.edu as soon as possible

For individual advice please contact your personal tax preparer/accountant.

Withholding Calculator Frequently Asked Questions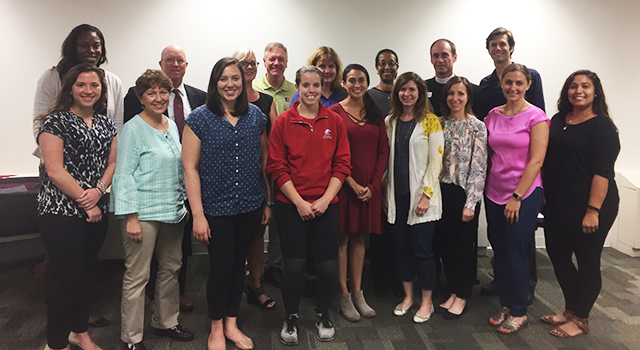 AhealthyU supports AU faculty and staff through integrated programs, education, and resources that encourages positive daily habits that fit your goals and lifestyle. This fall, AhealthyU is emphasizing the holistic approach to wellness and focusing on four pillars that can help you become healthier and happier.
Four Pillars of Wellness

| Physical | Emotional | Intellectual | Spiritual |
| --- | --- | --- | --- |
| Maintain overall physical health and engage in appropriate physical activity (e.g., stamina, strength, flexibility, healthy body composition). | Have a positive self-concept, deal constructively with your feelings, and develop positive qualities (e.g., optimism, trust, self-confidence, determination, persistence, dedication). | Pursue and retain knowledge, think critically about issues, make sound decisions, identify problems, and find solutions (e.g., common sense, creativity, curiosity). | Develop a set of beliefs, principles, or values that give meaning or purpose to your life; to develop faith in something beyond yourself (e.g., religious faith, service to others). |
How our programs affect you're personal and it can also change, depending on your circumstance and mood. For example, attending a yoga class may be physical one day, spiritual the next, and emotional the day after. It's important to nurture all your wellness pillars for your overall well-being. If you have any suggestions or feedback on our programs, please email ahealthyu@american.edu.
Points to AhealthyU is Back!
The Points to AhealthyU Game has been redesigned to reflect our emphasis on the four pillars of wellness. You can still collect Points stamps by attending AhealthyU and partner programs and redeem them for prizes, but now, you can place your stamps in a pillar and visually track how you are attending to each area. The game opened on August 27, 2018 and runs through August 9, 2019.
To learn more about AhealthyU events and programs, visit www.american.edu/ahealthyu.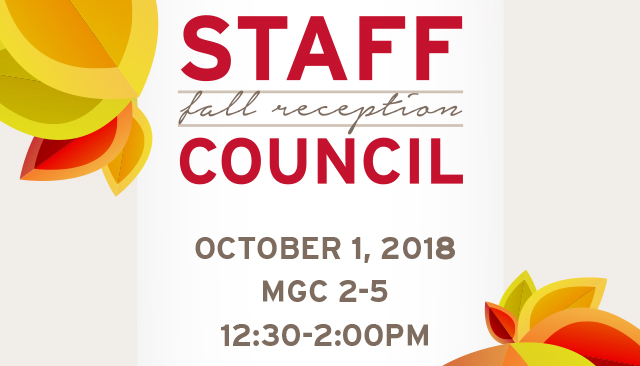 The Staff Council's mission is to enhance the quality of the American University work environment. They provide support and leadership to AU's staff and advocate on their behalf. 
Each summer, elections are held for Staff Council liaisons and leadership to represent staff for a two-year term. Traditionally, Staff Council has had 20 liaisons, but to better represent the community, the 2017-2018 leadership team voted to expand the council by three members, resulting in a total of 23 seats. This summer, we received 28 nominations for the upcoming 2018-2019 leadership term. All 14 returning members joined us for another term in addition to our 9 new liaisons. We would like to thank Keesha Ceran (One Card & Dining Services) who completed her term as Chairperson as well as Akisha Carter (Finance Resource Center), and Marianne Norman (SIS) for completing four years of service to Staff Council!
Congratulations to the 2018-2019 Staff Council leadership team, Colin Gerker (HR) Chairperson, Lindsey Brown (SIS) Vice Chairperson, and Maya Vizvary (Campus Life) Secretary. 

If you'd like to get more involved with Staff Council, join us at our meetings held every first and third Tuesday of each month, from 11:30am – 1:00pm. Our meetings are always open to all staff and we welcome your participation.

To learn more about Staff Council and their meetings visit www.american.edu/staffcouncil or Staff Council Leadership 2018-2019 to find your unit's liaison information.
 
Staff Council Summer Recap
Eagle 5K Walk/Run
On June 12th, Staff Council held the inaugural Eagle 5K Walk/Run in partnership with AhealthyU. Over 100 faculty, staff, students, alumni, and neighbors walked or ran the 5K race and donated 250 children's books to support Lawrence E. Boone Elementary (formerly Orr Elementary), a D.C. public school, summer literacy program.
Teach. Learn. Grow. Creating the Culture of Learning
Staff Council held its third annual personnel conference on June 7th with a record number of participants and presenters. The event highlighted talent within the AU community and provided staff with the opportunity to hear from others about their personal challenges and triumphs throughout their career
"The Staff Personnel Conference is an inspiring event because we are able to connect, engage, and learn from so many talented staff who are passionate, transformative leaders in their respective fields. Notably, the panel of #ProfessionalEagles who spoke on their personal experiences and challenges toward living a purposeful and healthy life through wellness strategies encouraged participants to invest in themselves as a prerequisite to helping others," said Staff Council Chairperson Colin Gerker. 
Staff Council Professional Clothing Drive
The Staff Council's professional clothing drive collects and donates any gently used professional clothing twice a year. This summer, 50 pieces of clothing went to Martha's Table, a non-profit organization in D.C. whose mission is to "build a better future through healthy food, affordable clothing, and quality education." 
e-Learning Courses for Staff and Faculty
Looking to further your career and expand your skill sets? HR's Talent Development team offers more than 60 online courses including Essentials of Leadership, Developing Others, and Leading Change available through the AsuccessfulU portal. You can even take courses on Lynda.com through AsuccessfulU and have your trainings added to your learning profile.
e-Learning is a convenient way to develop your skills and improve your competencies with content that is comparable to in-person classes.
Whether you're looking to build skills for your current job, pursue new interests, or become more knowledgeable for your next career opportunity, AU HR has a variety of courses available to support your professional development.
To access the online courses, log onto AsuccessfulU through the myAU Portal and search for courses under the "Learning" tab. For more information or assistance, email asuccessfulu@american.edu.
for Managers
It's important to recognize your direct reports to show them that they're valued, which can help increase engagement and retention. Appreciation can drive productivity, customer service, and innovation. Here are some easy tips to engage and recognize your employees everyday:
Use motivational language such as "please, thank you and good job."
Ensure employees understand that they are valued through phrases like "Having you on the team makes a big difference."
Demonstrate trust in your employees by delegating the work load and allowing them independence when working on projects.
Avoid using negative language that focuses on blaming individuals when things go wrong. 
Provide recognition when goals are achieved and consider starting off meetings with weekly shout outs when an employee's work is particularly impressive.
Quick and Easy Online Verification with The Work Number®
Are you moving into a new home, applying for a new job, or maybe applying for a loan? You may be asked to provide employment verification to prove your income status and that you are currently employed.
You can complete your employment verification online with The Work Number®, for a fast and secure way to provide proof of employment or income. Available to current and former employees of American University, this service simplifies the verification process and accelerates credit decision with verifiers. The Work Number is available 24 hours a day, 7 days a week.
To provide proof of employment and/or income, provide your verifier with your social security number and American University's employer code "18527." Advise your verifier to visit www.theworknumber.com and register inside the verifier area. The printable worksheet for your verifier is available below.
The Work Number Verification Worksheet
For more information on the new employment verification process, visit the Employment Verifications website.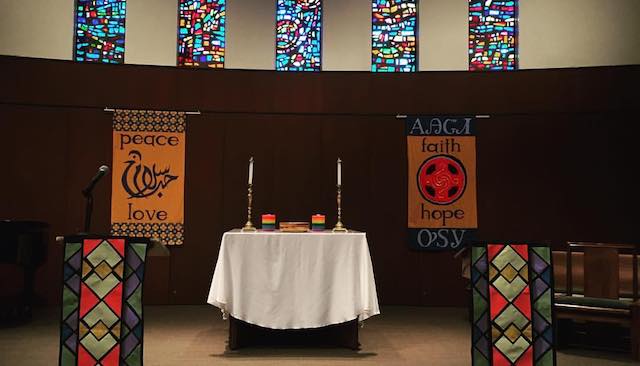 First Wednesdays in the Chapel: Resilience (Finals Edition)
December 5, 2018, 12:00 - 1:00pm
Kay Spiritual Life Center
Get Citizenship Assistance at Work
Immigration specialists will help you figure out if you are eligible and answer questions on how to apply.
Monday, October 15, 2018
10:00am & 4:00pm
Call 202-383-5999 to RSVP

Citizenship Information Flyer English | Spanish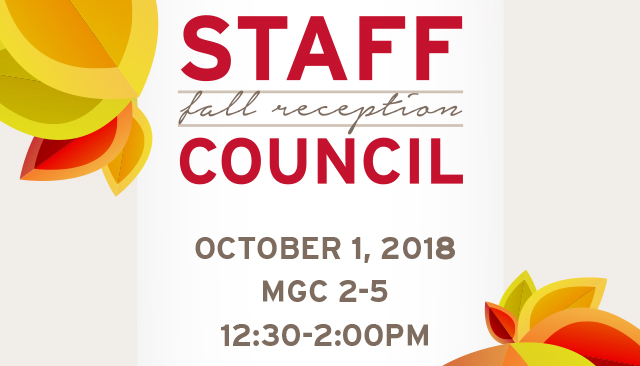 2018 Staff Council Fall Reception
Monday, October 1, 2018
12:30pm - 2:00pm
MGC 2-5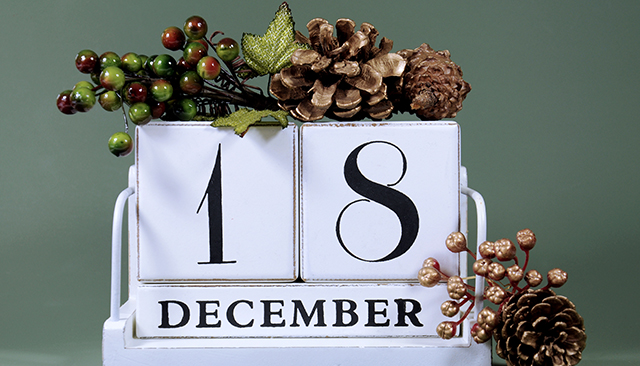 AU's Annual Faculty & Staff Holiday Celebration

Tuesday, December 18, 2018
1:00pm - 3:00 p.m.
Mary Graydon Center, 1st Floor
Join an Affinity Group
The Office of Human Resources sponsors three affinity groups:
The Black Faculty & Staff Affinity Group
The Latino and Hispanic Faculty & Staff Affinity Group
The LGBTQ+ Faculty & Staff Affinity Group
One-on-One Consultations with TIAA or Fidelity
Schedule a one-on-one appointment with our TIAA or Fidelity consultants, regardless if you in the early, mid, or late phase of your career. Consultants are on-site twice a month and you can discuss all aspects of financial planning.
Fidelity participants, call (800) 642-7131 or visit getguidance.fidelity.com.
TIAA participants, call (800) 732-8353 or visit www.tiaa.org/schedulenow.
AU Dependent Child Education Benefits Workshops
Tuesday, October 2, 2018
12:00pm - 1:00pm
Bender Library - 150

Tuesday, October 9, 2018
12:00pm - 1:00pm
MGC 245