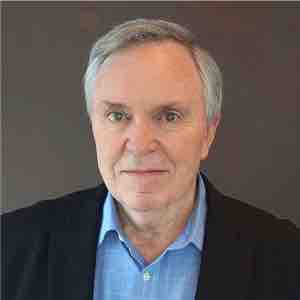 William Bellows

Professorial Lecturer Department of Management
Additional Positions at AU

Professional Lecturer Emeritus

Favorite Spot on Campus

Hall of Science

Book Currently Reading

Freeing Energy, Bill Nussey

Bio


Bill Bellows teaches classes in innovation, entrepreneurship and introduction to business. He helped develop Kogod's first classes using Design Thinking, Customer Development and Business Model disciplines and has helped lead cross-campus entrepreneurship efforts between the university's science and entrepreneurship programs.

His classes have included:
- Disruptive Innovation, focusing on the socioeconomic impact of innovations such as artificial intelligence, robotics, genomics, cryptocurrencies and autonomous vehicles;

-Entrepreneurship and Innovation, an experiential learning class where students develop ideas into startup business models;

-Design Thinking for Innovation, an AU Core class that explores new ways to collaboratively define and develop solutions for complex problems.

- Introduction to Business, a survey course for first-year business students.

Bellows also serves as a business mentor to student teams in the university's National Science Foundation I-Corps site program, and is co-Director of the AU Entrepreneurship Incubator, a multi-discipline early stage startup program.

Prior to joining the Kogod faculty, Professor Bellows was an entrepreneur working in Silicon Valley and Northern Virginia after starting his career in the mainframe and customer marketing divisions at IBM. He was co-founder and managing partner of Copithorne & Bellows, a consulting firm that developed and executed strategy, competitive research, positioning and market outreach programs for Fortune 500 and emerging technology companies including Hewlett-Packard, Iomega, Xilinx, NeXT, the Open Software Foundation, the Fibre Channel Systems Initiative and Verifone. The company held close relationships with leading entrepreneurs, venture capital firms and national media and was twice named to the Inc. 500 list of the fastest growing private companies in America, evolving from a two-person startup in Palo Alto in 1987 to a global company. The firm was acquired in 1999 by the Omnicom Group (NYSE:OMC), a $15 billion marketing services leader. Professor Bellows later served as President, COO and Chief Marketing Officer for three early stage technology companies in Northern Virginia and as a co-founder of a mobile application developer that designed and created information solutions for the World Bank and several European health care agencies.

Professor Bellows has received the Kogod Faculty Award for Outstanding Service and the Ann S. Ferren Curriculum Design Award.