The Kogod Greater Washington Index: Millennials measures how well the Washington DC delivers against what millennials - now the largest segment of the workforce, and the leaders and managers of the future - want in a place to live and work.
The index was created in 2015 to answer the local business community's need for hard data on millennials and their priorities, and is part of Kogod's ongoing Business in the Capital Initiative.
This second annual report shows that the DC area remains attractive to millennials, largely due to its strong job market and high salary levels. Compared to the top 20 metropolitan areas in the country, the greater Washington area ranks #2 for what local millennials are looking for. Challenges loom, however, in the "three C's" of concern: costs, commuting and crime.
The 2016 report digs deeper into millennial attitudes on these issues, and sheds light on their goals, ties to the region and desired workplace benefits as well. The report provides actionable insight to local officials and business leaders who wish to better understand, attract, manage or retain this important demographic segment in the greater Washington area.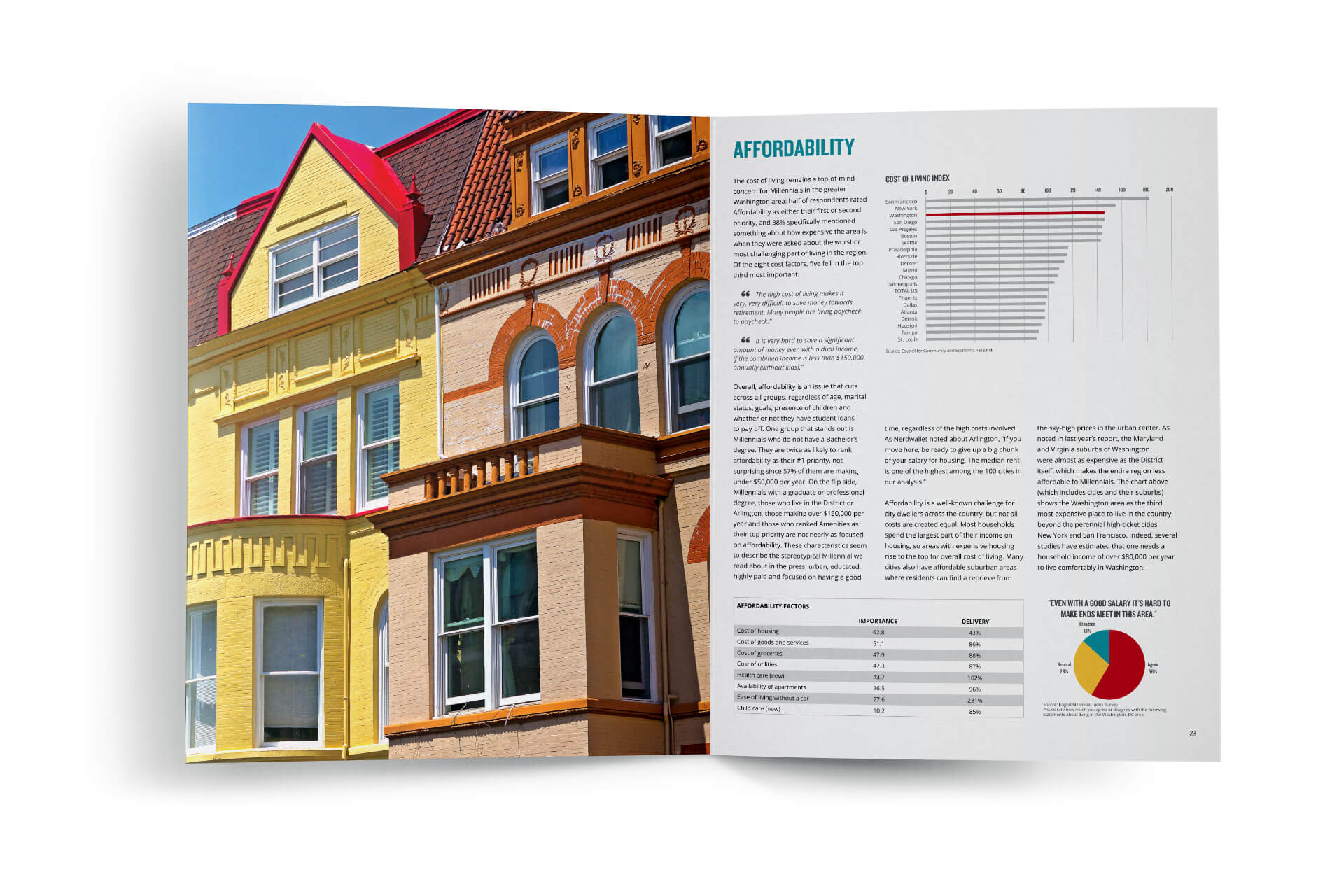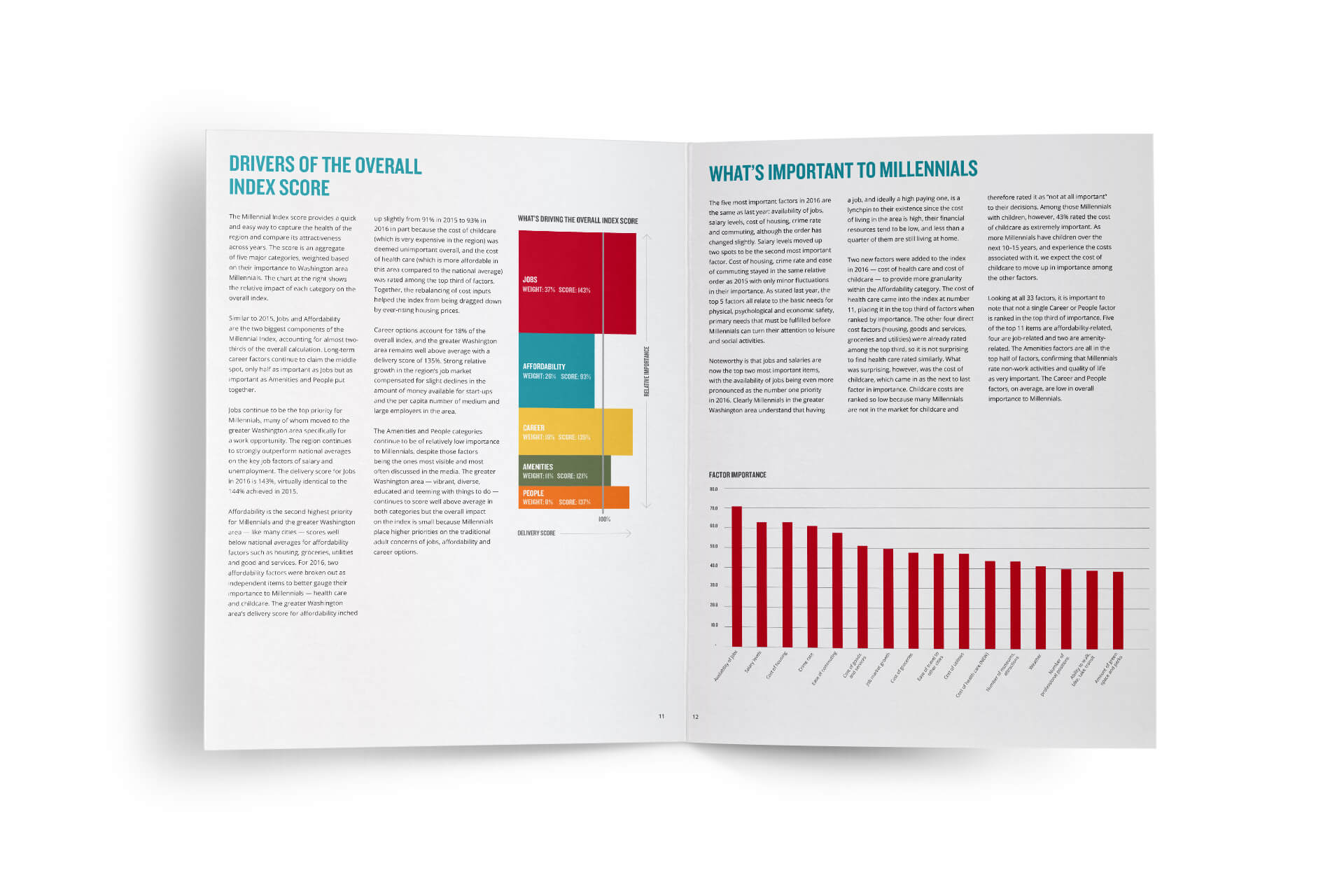 Download full report as a PDF document
About Business in the Capital
The Kogod School of Business established the Business in the Capital Initiative in 2014 for two reasons: to make an impact on industry and policy in our Washington D.C. metropolitan region and, second, to create even stronger bonds between our business school and local businesses.