Sara Clarke Kaplan Is New Executive Director of Antiracist Research and Policy Center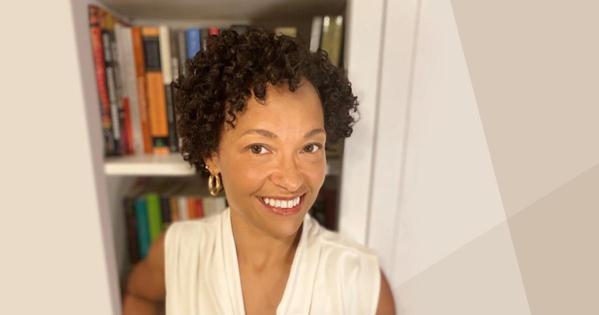 American University announces Prof. Sara Clarke Kaplan as the new executive director of American University's Antiracist Research and Policy Center. Prof. Kaplan will join American University on August 1.
"As the nation continues the critical reckoning with structural racism, the work of the ARPC and the university's commitment to inclusive excellence are more important than ever," Acting Provost Peter Starr wrote in a memo to the AU community announcing Prof. Kaplan's appointment. "Professor Kaplan will play a key role as we advance needed scholarship on these issues, promote interdisciplinary work, engage our students, convene impactful discussions, and build on our equity and inclusion efforts across campus."
A recognized interdisciplinary scholar, experienced administrator, and deeply collaborative leader, Prof. Kaplan will hold a joint faculty appointment in the Department of Literature and Department of Critical Race, Gender, and Culture Studies in AU's College of Arts and Sciences. 
"The Antiracist Research and Policy Center is a vital part of American University's commitment to growth in the areas of racial equity, reciprocal community relationships, and research for social change," Prof. Kaplan said. "The center's current leadership has built a new, expansive vision of antiracism, decoloniality, and intersectional justice that is both inspiring and incredibly exciting. I'm honored to join this remarkable community of talented and committed scholars, and to lead the next stage of this collaboration."
Prof. Kaplan currently serves as an associate professor in the Department of Ethnic Studies and the Critical Gender Studies Program at the University of California, San Diego, where she has made many contributions since her arrival in 2008. She co-founded and served as associate director of the Black Studies Project, which she helped to grow from a small speaker series to a $2.5 million cross-departmental, multi-divisional research center.
Prof. Kaplan's scholarship and teaching are focused on African American and African Diaspora literatures and cultures and Black/women of color feminisms. Among other publications, she has authored a monograph, The Black Reproductive: Unfree Labor and Insurgent Motherhood (University of Minnesota Press, June 2021). Her second book, Sites of Slavery: Black Feminist Geographies of Chatteldom, is in progress. She is also a committed participant in public campaigns around mass incarceration, police violence, welfare rights, and reproductive justice.
AU's Antiracist Research and Policy Center plays a vital role in faculty research on race and power and AU's ongoing work to eradicate racial and social injustice. From a joint fellowship with the White House Historical Association on the history of slavery in Washington, to collaborating in a public campaign with Chefs Stopping AAPI Hate, to a recent speaker series on global struggles for freedom, AU is building a unique hub for interdisciplinary, intersectional, and transnational scholarship and advocacy capable of addressing today's ongoing, urgent issues of social, racial and gender justice.
To her work for the center, Prof. Kaplan brings an exceptional ability to build and maintain strong relationships with faculty, staff, students, campus leadership, national organizations, regional and local advocates, and donors committed to advancing antiracist research. She will be accompanied in this move to AU by her partner, Kirstie Dorr, who will also be joining AU as an associate professor of literature and critical race, gender, and culture studies.