Antiracism Center to Host "Empowering Educators: A Convening on Racial Equity in Education"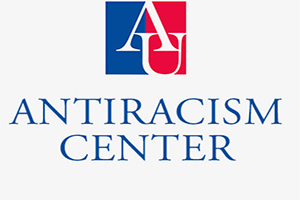 As more schools plan to incorporate antiracist teaching and cultural responsiveness in their classrooms, American University's Antiracist Research and Policy Center is partnering with Pizza Hut and First Book on a free event for PreK-12 grade educators on August 19. Called "Empowering Educators: A Convening on Racial Equity in Education," the event will provide educators with guidance and actionable resources to help them prepare for conversations on race and racism.
"At a time when antiracism is front-and-center in a national movement to achieve equity and social justice, this event will provide educators much-needed resources and actionable, practical guidance in creating antiracist curricula and engaging in dialogue," said Christine Platt, AU Antiracism Center's interim managing director. The center is a collaboration between the School of International Service and the College of Arts and Sciences.
Headlining the convening are Jason Reynolds, the National Ambassador for Young People's Literature and award-winning young adult author; award-winning educator Liz Kleinrock; and AU scholars Amanda Taylor and Cheryl Holcomb-McCoy.
"I'm always excited to get the chance to talk to educators, who, to me, are the most important of the civil servants," said Reynolds. "And though they teach formulas and structures that will someday lead our young people to gainful employment, one of their greatest responsibilities is to teach humanity."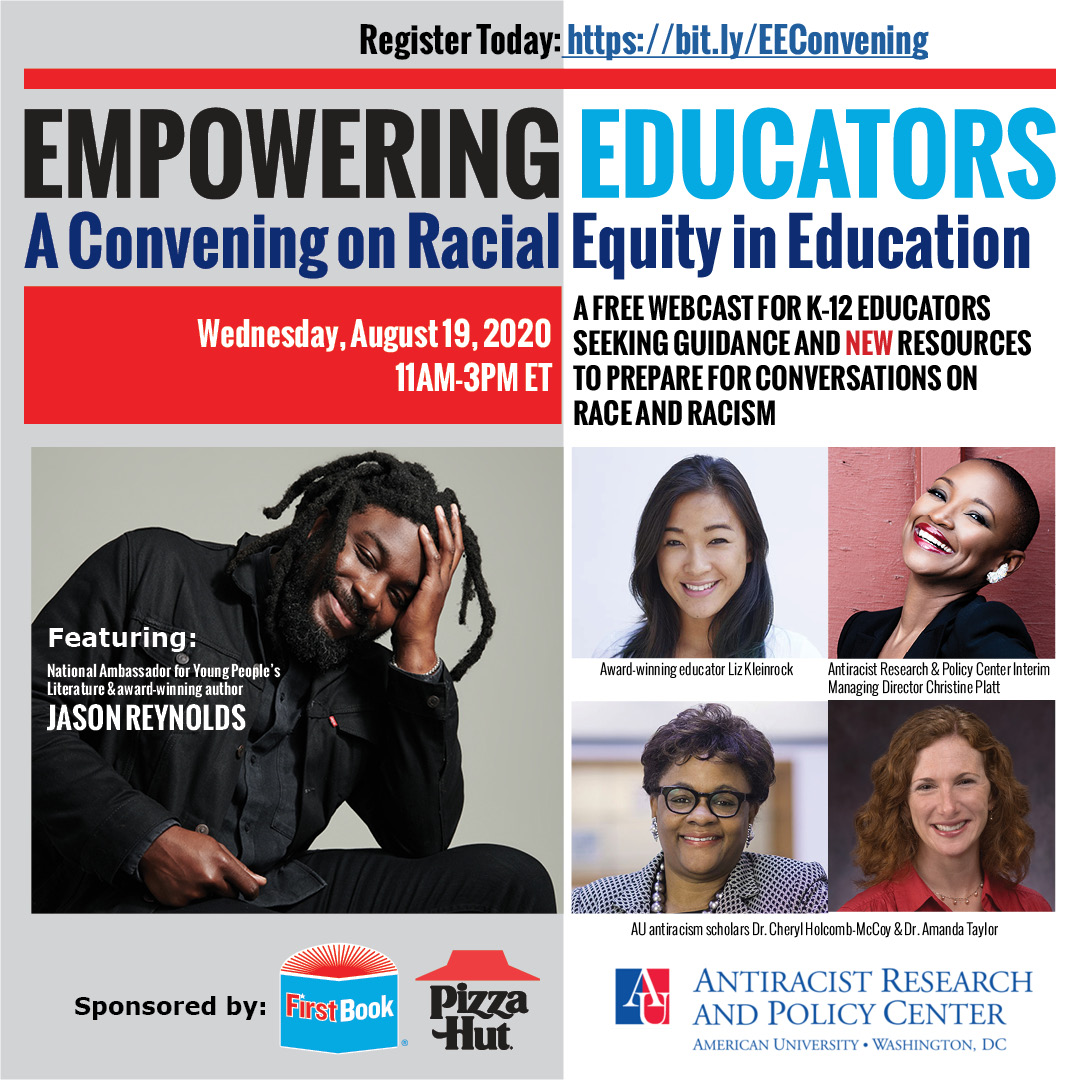 Empowering Educators convening
During the event, Kleinrock, winner of Teaching Tolerance's 2018 Award for Excellence in Teaching, will lead educators in a training on topics including how to integrate antiracist and anti-bias content into curricula, how to use literature to support student engagement, and how to disrupt white supremacist culture; Reynolds will discuss with Platt how to have conversations with young people about race and racism; and AU scholars who center antiracism in their work, Amanda Taylor, assistant vice president of inclusive excellence at AU, and School of Education Dean Cheryl Holcomb-McCoy, will discuss the importance of antiracist teaching.
Empowering Educators convening schedule:
Welcome | 11AM
Session One | Practical and Actionable Guidance for Educators | 11:15AM
Keynote | Teaching Humanity with Jason Reynolds | 12:30PM
Session Two | The Importance of Antiracist Teaching | 1:30PM
Closing Remarks | 2:45PM
Additionally, the Empowering Educators convening will serve as the launch pad for a robust series of educator resources that First Book and Pizza Hut will unveil on August 19.
Educators who are eligible for First Book membership will receive access to free and discounted books and resources courtesy of Pizza Hut.  

With over 35 years supporting literacy through the BOOK IT! Program, Pizza Hut has long prioritized providing educators with relevant, accessible, and inspiring resources to support and encourage their students.

Empowering Educators registration: https://bit.ly/EEConvening