Children of Recent Immigrants Do Not Raise Crime Rates, New Study Reveals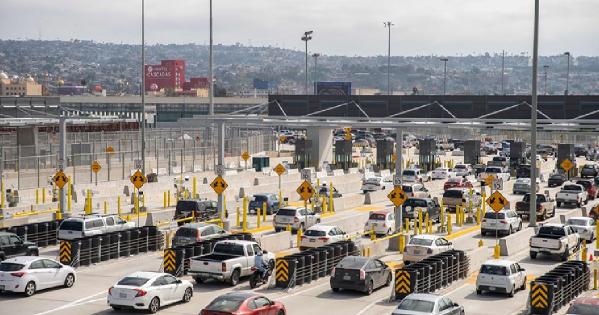 The children of recent immigrants to the United States do not lead to higher crime rates in U.S. schools, regardless of whether the school is located in a rural, suburban, or urban area, a new study by Janice Iwama, assistant professor at American University's School of Public Affairs, and her colleagues has revealed. However, the researchers also found that "downward" assimilation due to the impoverished and racialized circumstances of the reception of many immigrant families may contribute to a worsening spiral of criminal behavior and punishment.
The paper, entitled "Context of Reception and School Violence: Exploring the Nexus of Immigration, Race/ Ethnicity, Place, and School Crime," was co-authored by Prof. Iwama and social scientists from Arizona State University, The University of Texas at Austin, Ithaca College, Wayne State University, and Mississippi State University.
"There is a continuous growth of the immigration population in the U.S., particularly with second and third generation students," said Prof. Iwama. "Our study sought to understand whether immigrants are associated specifically with increases in crime and whether the location of their high-schools and how these children are received by the community has any impact on those rates of crime."
Using a nationally represented sample of schools from the U.S. Department of Education, Prof. Iwama and her co-authors studied children of immigrants in different settings across the U.S. and discovered that they are less likely than their U.S.-born classmates to commit violent, property, or substance offenses, even in the most heavily segregated urban schools. According to the U.S. Census data from 2017, twenty-five percent of all youth in American schools have at least one immigrant parent, a percentage that is predicted to increase to 33% by 2040.
Prof. Iwama notes that the children of immigrants are often 'law-abiding' because many immigrant parents and children are socialized with native cultural beliefs of respect for authority and have optimistic attitudes about their family's upward mobility. But, she says, persistent racial and ethnic educational and school inequities across U.S. schools and communities eventually erase this optimism.
The study's findings confirm that the historic and persistent racial and ethnic educational and school inequities across U.S. schools and communities are affecting the schooling, educational opportunities, and racialization of the children of immigrants.
"As they achieve most of those negative characteristics of America, including growing more violent, that they are less likely to succeed in the future," Prof. Iwama reports. "Because so many immigrant children attend schools that tend to have very poor resources and tend to live in very poor communities with high levels of crime, they are more likely to experience this downward assimilation. We tested that theory and, although we did find that reception of immigrants impacts their future success, the crime piece is not created by the newly-arrived immigrant population."
The study analyzed national level data from the National Center for Education Services that offered information about the school characteristics, the population, and levels of violence based on both what the schools reported and what principals reported in separate interviews for each of the schools. The study was published in a journal article in the Sociology of Race and Ethnicity of the American Sociological Association.