Leading WTO Economist Joins American University's School of International Service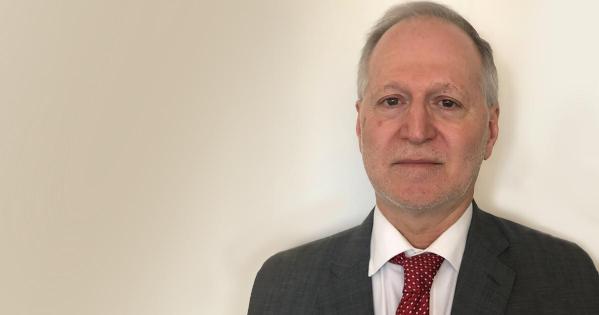 Robert Koopman, chief economist and the director of the Economic Research and Statistics Division of the World Trade Organization, will join American University's School of International Service as a Distinguished Practitioner in Residence in the fall of 2022. During his time at AU SIS, Koopman will teach graduate courses in International Economics, Climate Change and the Global Trading System, and WTO and U.S. Trade Policy. He also will mentor undergraduate and graduate students and continue his academic research.
"Prof. Robert Koopman embodies SIS's ethos of service," said SIS Dean Christine BN Chin. "He also exemplifies our desire to educate students who will go on to build a more open, inclusive, and fair global economy: graduates who will be a constructive force in addressing the pressing challenges of climate change, poverty, and inequality."
Koopman joins AU SIS as it launches its newly designed master's degrees International Economic Relations (MAIER) and International Economic Relations: Quantitative Methods (MAIER.QM). The two degrees offer students the opportunity to develop topical expertise, take a flexible and interdisciplinary approach, gain professional experience, and develop quantitative research skills. The MA in International Economic Relations degree includes a substantive policy-oriented concentration—like development or environmental policy; specialized topics in trade, investment, and finance; or a self-designed concentration, such as one that focuses on a region The new International Economic Relations: Quantitative Methods degree focuses on quantitative research methods, data analysis, and spatial analytic tools such as Geographic Information Systems.
Koopman's course in Climate Change and the Global Trading System will explore the complementarities and conflicts between the climate change agenda and multilateral trade rules in the context of competing national interests, as part of these course offerings.
"Bob Koopman brings to SIS and the IER program not just deep research scholarship on economic globalization but also extensive experience in U.S. policymaking and the World Trade Organization," said C. Randall Henning, faculty chair of the International Economic Relations Program at AU SIS. "Our students and faculty will benefit from his detailed inside knowledge of the processes and institutions of trade negotiations and policy and their connections to rapidly evolving issues such as climate change, pandemic response, and economic and financial sanctions."
Since 2014, Koopman has served as the chief economic counselor and informal advisor on strategic and operational issues to the Director General of WTO. Before joining WTO, he was the Chief Operating Officer and Director of Office of Operations of the United States International Trade Commission. His academic research focuses on the economic effects of trade and trade policy changes, global value chains, and the large-scale economic simulation models. 
"I am very excited to join American University's School of International Service and contribute to the new International Economic Relations program this fall," said Koopman. "The opportunity to engage with the school's excellent faculty and students on economic issues around globalization and trade policy couldn't happen at a more interesting and challenging time. I'm looking forward to helping, in some small way, to stimulate ideas and develop potential solutions with the next generation of leaders."