Monday-Friday 9a.m. - 5p.m.
Charles C. Glover Award Richard Tyrrell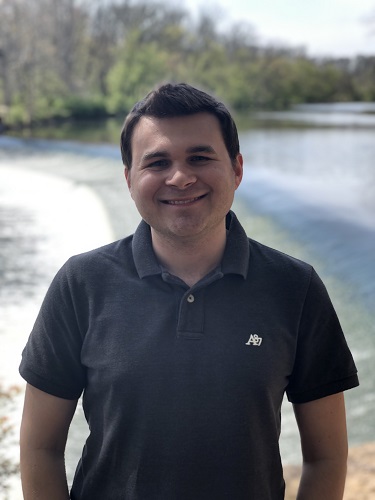 A senior who has best combined citizenship and business leadership in service to the University community.
Hometown: Bensalem, Pennsylvania
Major/School: Business Administration, Kogod School of Business
When classes moved online as a result of COVID-19, Rick wasn't only a student – he was also working as an AUx Peer Facilitator, mentoring over 30 first-year students. He'd been an AUx Peer Facilitator every semester for the past two years, so he knew the program well and what it requires of first-year students, and realized the transition from in-person to online would be a challenging one. He set out to use his knowledge to help others succeed.
Almost overnight, Rick created a guide for his students with tips for taking courses online and practical suggestions for how to continue to work collaboratively in spite of the distance. The guide not only benefitted his students; it was also shared throughout the program. It was just one example of what those who'd worked with him had observed for years: a talent for taking leadership initiative in a way that reflects his care for the needs of others.
In addition to his work with AUx, Rick has held leadership positions in a variety of organizations on campus. As a student coordinator in the Kogod Ambassador Program, he delivered presentations to 300 prospective students and was responsible for running social and professional development events each semester. Rick was also instrumental in implementing a training and mentorship program to help new Ambassadors get off to a strong start.
Rick is described by those who've worked with him as an exceptional student and "outstanding individual" who cares deeply about the AU community and is devoted to advancing knowledge, promoting inclusivity, and service leadership.