Main Office (Anderson Hall): Mon-Fri: 9 AM-5 PM; Sat-Sun: Closed;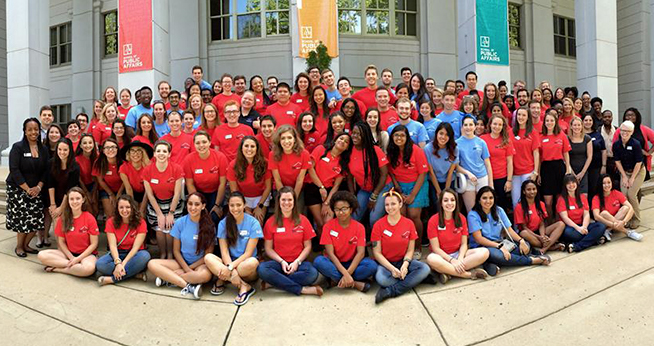 We are excited that you are considering applying to be a member of our residence life team. We consider the Resident Assistant position to be one of the most important and rewarding leadership opportunities available to students.
Resident assistants (RA) are part-time undergraduate student staff members of Housing & Residence Life (HRL) and the University's Office of Campus Life. HRL believes that life in the residence halls provides students an important opportunity to complement their classroom learning experience. The RA fulfills a vital role in the residence hall system by helping students integrate learning experiences gained from both inside and outside of the classroom. The primary function of the RA is to facilitate interpersonal relationships and to create living situations that maximize opportunities for students to learn and grow.
Apply to be an Affinity Housing RA
Eligibility Requirements
Review the full position description for 2021-2022 RAs.
Selection Process
Complete the online application on the student job board, open Friday, February 26, 2021 through Sunday, March 6, 2021 at 11:59 p.m.
Attend one of the Q&A webinars below. Webinar is not mandatory. 
Webinar Information Session
To complete the online information session, please watch the video.