Main Office (Anderson Hall): Mon-Fri: 9 AM-5 PM; Sat-Sun: Closed;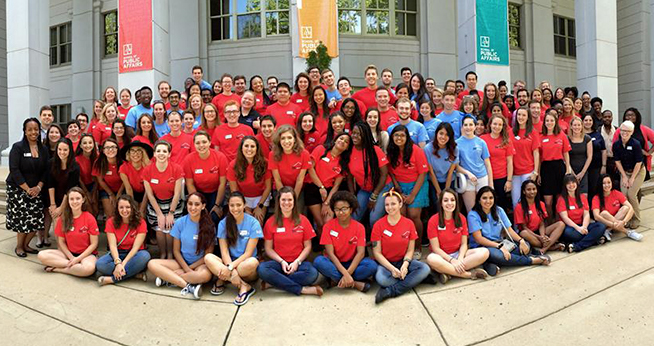 We are excited that you are considering applying to be a member of our residence life team. The Resident Assistant position is considered to be one of the most important, influential, and rewarding leadership opportunities available to students.
Resident assistants (RA) are part-time undergraduate student staff members of Housing & Residence Life (HRL) and the University's Office of Campus Life. HRL believes that life in the residence halls provides students an important opportunity to complement their classroom learning experience. The RA fulfills a vital role in the residence hall system by helping students integrate learning experiences gained from both inside and outside of the classroom. The primary function of the RA is to facilitate interpersonal relationships and to create living situations that maximize the opportunities for students to learn and grow.
Eligibility Requirements
Review the full position description (PDF).
Full time enrollment as an undergraduate (minimum 12 credits and a maximum of 17 per semester)
45 completed credit hours at time off application, 60 completed credit hours at start of employment (August 7)
One (1) semester living in residence at American University
Cumulative GPA at, or above, 2.75 and term GPA at, or above, 2.5 (GPA's must be maintained from the date of application until the date of separation)
Selection Process
Review the Resident Assistant position description.
Complete online application, due Monday, January 22 at 12 p.m. EST.
Participate in an individual interview February 3-4, 2018. You will be assigned a 1-hour interview time, so please ensure availability both days.
Position decisions will be communicated via AU email February 13, 2018 around 5 p.m. EST.
Optional resume and cover letters may be submitted to hrljobs@american.edu. Documents must be in a PDF format and saved as LastName, FirstName_DocumentType (Eagle, Clawed_Resume.pdf) or they will not be considered part of the candidate file.
Information Sessions
Attend an information to learn more! Information sessions will be held January 16-19, 12 p.m. and 6 p.m. each day in McDowell 119.
Timeline
November 27, 2017 at 8 a.m. EST: Application opens
January 22, 2018 at 12 p.m. EST: Application closes
February 3-4, 2018: Interviews conducted
February 13, 2018: Position decisions communicated via AU email