Center for Student Involvement
4400 Massachusetts Avenue NW
Washington
,
DC
20016-8118
United States
Virtual Engagement Resources for Student Clubs and Organizations

AU's fall operating status has changed in response to changing COVID-19 health and safety conditions. Please visit the COVID-19 page for additional details. 
A message from your friends in the CSI
As part of AU's response to Covid-19, the Center for Student Involvement has moved to a completely virtual experience. With that said, we remain strongly committed to providing student leaders and clubs/organizations the best support and experience. 
As with the rest of the world, we are learning and unlearning at the same time. This page will be updated regularly with resources to help you and your club, so make sure to check back!
DIY Hot Chocolate featuring SPOON AU & The Bridge Café Tuesday, Jan 19 4:00pm -5:00pm EST
Spend time with CSI, the Bridge Cafe, and SPOON AU and make the best Hot Chocolate AU has to offer! Learn more on Engage. 
SUB Presents DVSN Thursday, Jan 21 8:00pm -9:00pm EST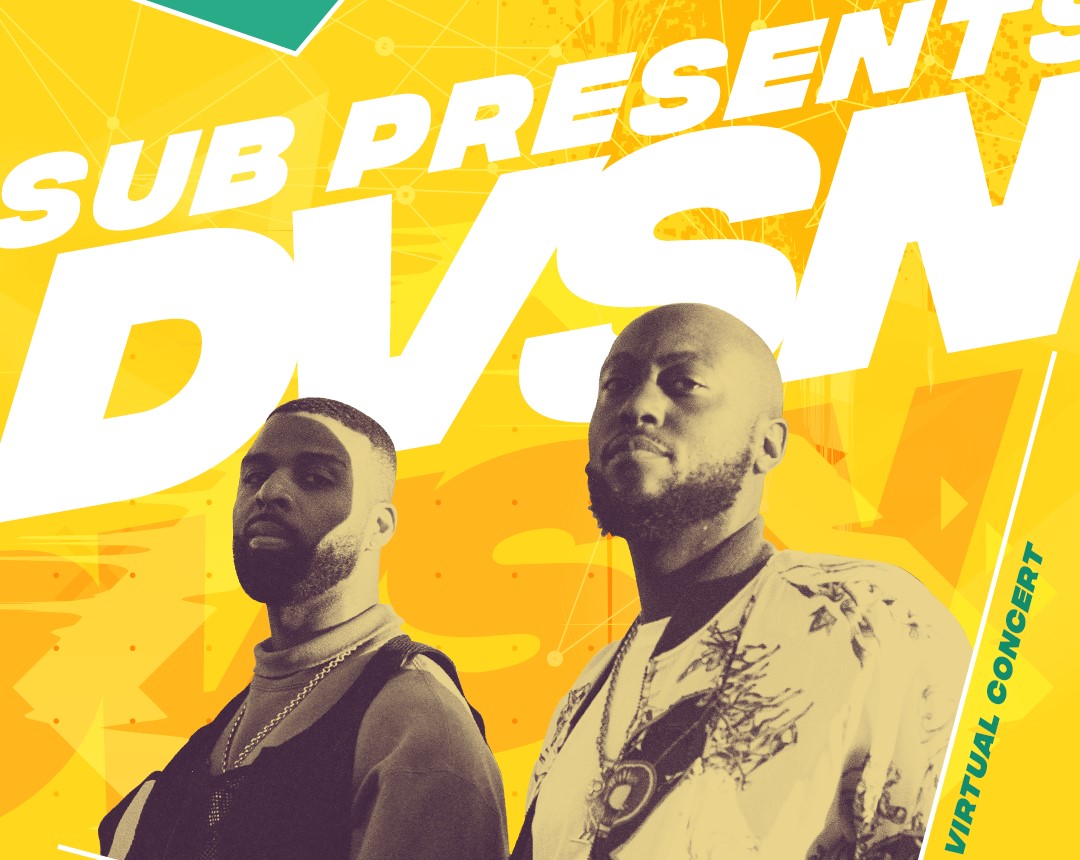 Join SUB for it's first concert of the season with DVSN. Learn more on Engage. 
Second District Records Concert w/ Hunter Rich Friday, Jan 22 8:00pm- 8:45pm EST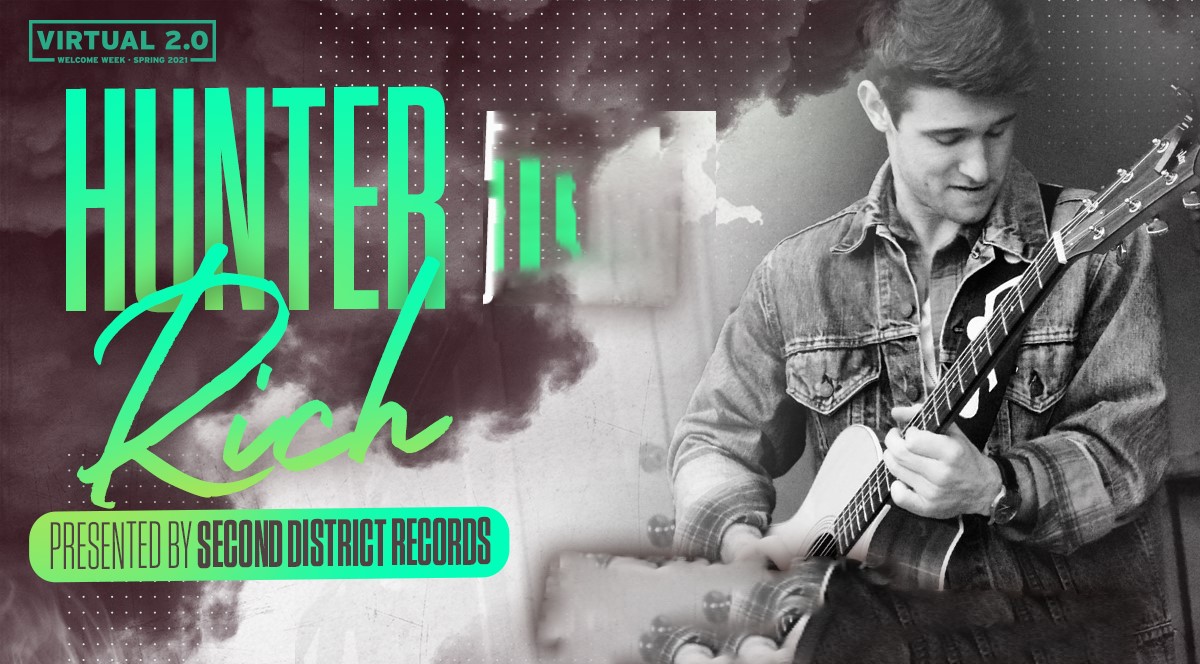 Second District Records, AU's student record label, presents Hunter Rich in concert. Rich is a senior at AU from Baltimore, MD and is a singer/songwriter. Learn more about artist, Hunter Rich. Learn more on Engage.
Game Night w/ AU Gamers Saturday, Jan 23 7:00pm- 9:00pm EST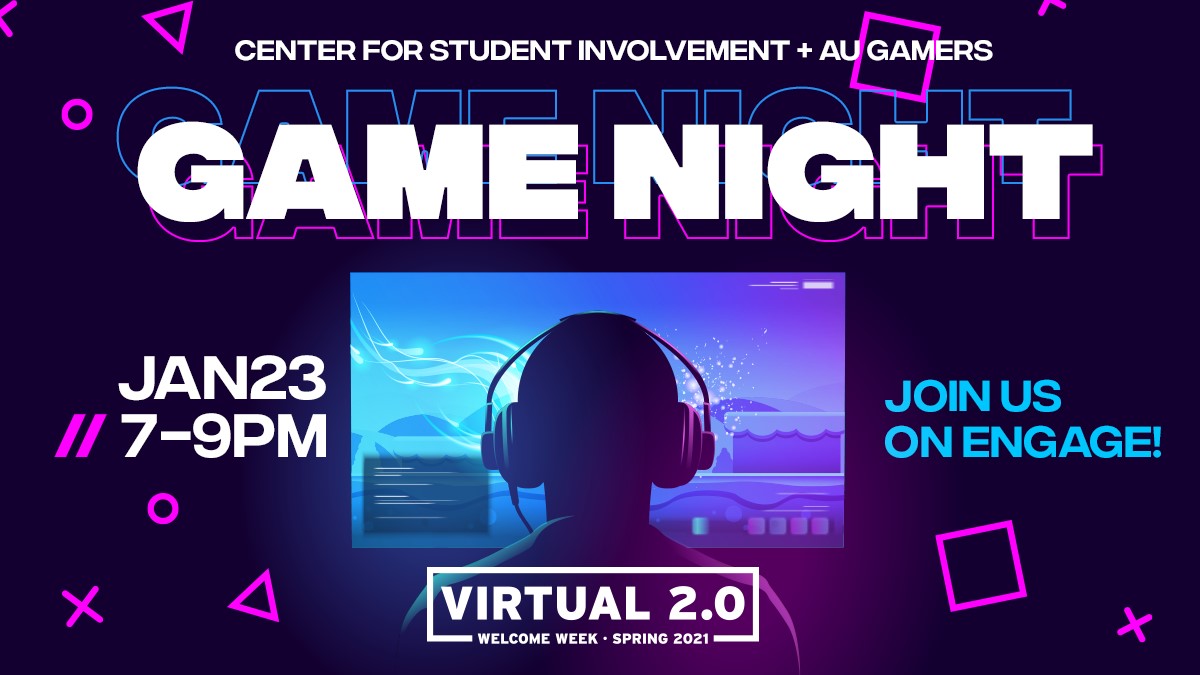 Join the Center for Student Involvement for an evening of Games and community. AU GAMERS will host a series of game from AMONG US, UNO, and Jackbox, and Steam Gaming Tabletops. Learn more on Engage. 
Fraternity & Sorority Life: Meet the Greeks Monday, Jan 25 4:00pm -5:00pm EST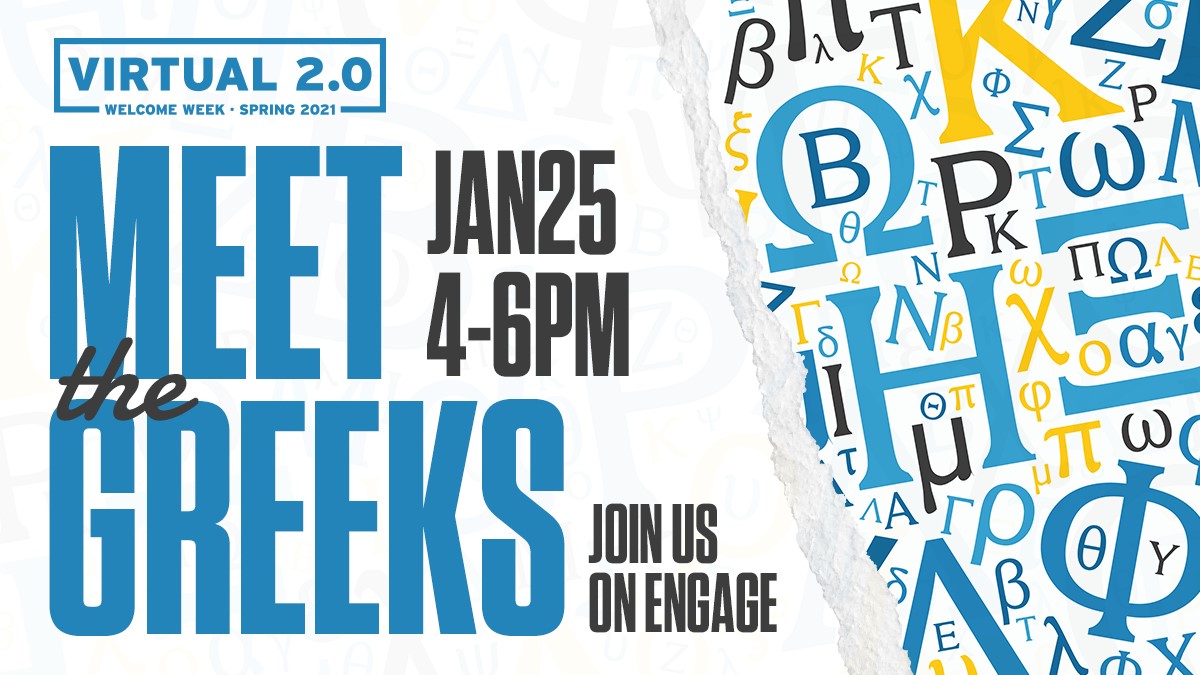 Join AU Fraternity and Sorority Life community for a chance to get to know them a lot better. More information coming soon! 
Virtual Escape Room D.C. Edition Tuesday, Jan 26 8:00pm- 9:00pm EST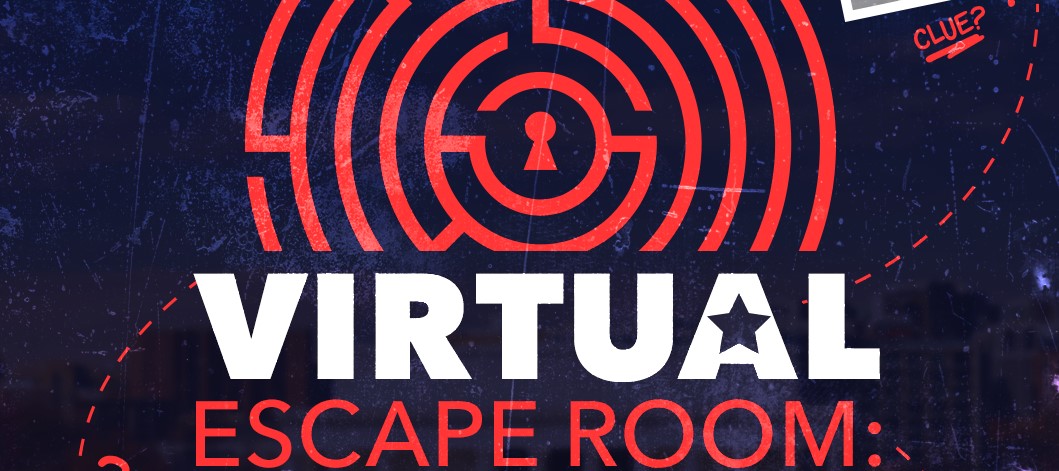 Join CSI for another edition of D.C. themed escape room. Learn more on Engage.
Student Engagement Campus Partners Showcase Wednesday, Jan 27 1:00pm- 4:00pm EST
Join our Campus Engagement and Service Open House with the following offices:
Student Engagement Offices Center for Community Engagement and Service, Kay Spiritual Life Center, Alumni Relations, Health Promotion & Advocacy Center, Military-Affiliated Support, and AU Central 
Academic Support College of Arts & Sciences, Kogod School of Business, School of Communication, School of International Service, and School of Public Affairs
CSI Virtual Involvement Fair Thursday, Jan 28 12:00pm- 5:00pm EST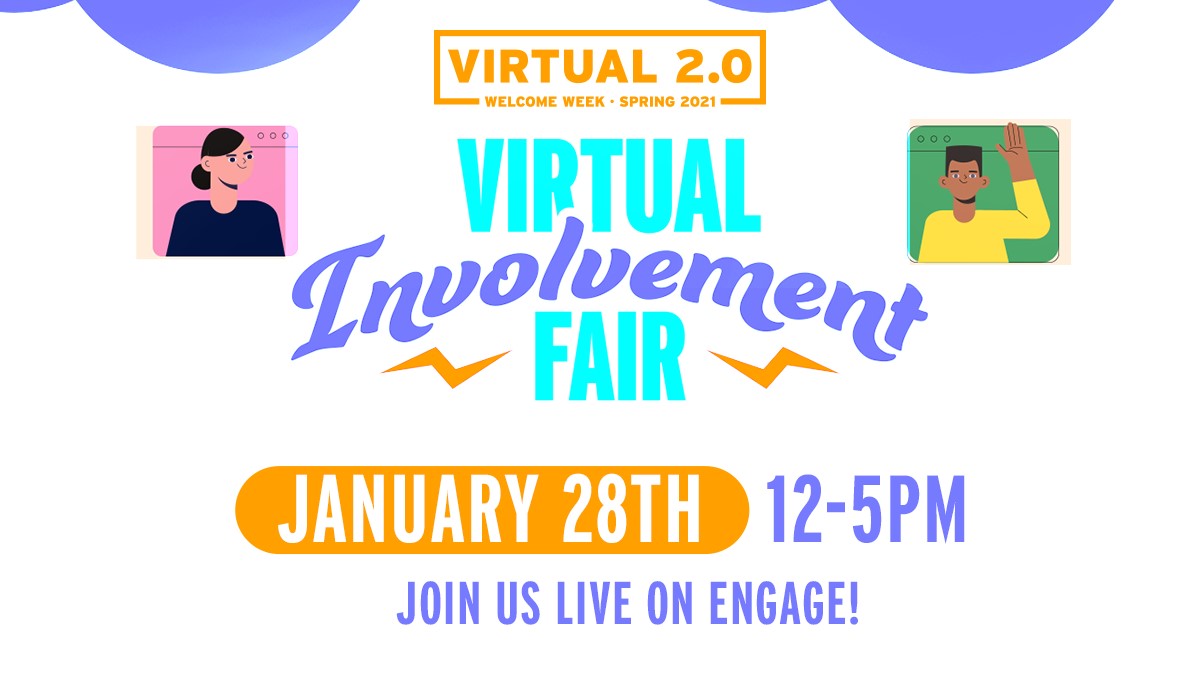 Join CSI for the Spring 2021 Virtual Involvement Far. Meet over 200 student clubs and organzation. Learn more on Engage.
Charcuterie Board Making w/ AU Cheese Club & The Curated Plate Friday, Jan 29 6:00pm- 8:00pm EST
Join the Center for Student Involvement and the Curated Plate DMV  and learn to create a delicious charcuterie board using inexpensive ingredients that can be purchased from any local grocery store. Learn more on Engage.
We know you have questions. Here are some FAQs.
What does 'completely virtual' mean? 
We are glad you asked. We have transitioned the student club experience online. CSI is will provide online resources for general club meetings, e-board meetings, social media resources, and online advising with our staff. Take a look at the right-hand side of this webpage for more. 
I need access to my club space in MGC. What do I do?
The Mary Graydon Center is accessible using your AUID in the fall semester, no guests permitted. Spaces have been pre-set for social distancing. No events will be scheduled and we ask that students coming in to study or take remote courses respect building policies and the designated set up to ensure the health and safety of all occupants. Any student organization that may need access to a shared space must coordinate with their club respective advisor. Email us at studentinvolvement@american.edu. Your request will be reviewed and responded to if there is a real need to gain access to the space. Again, this is to safeguard the health and well-being of our community. 
Will we be able to meet via Zoom with our organization members?
Yes! Check out the right-hand side of this webpage for tips on Zoom meetings. 
Couldn't find the answer to your question? Email us at studentinvolvement@american.edu.