September Issue Cyber Security Awareness
Learn about the human firewall.

Become Part of the Human Firewall A skeptical, deliberate, vigilant, and security conscious population.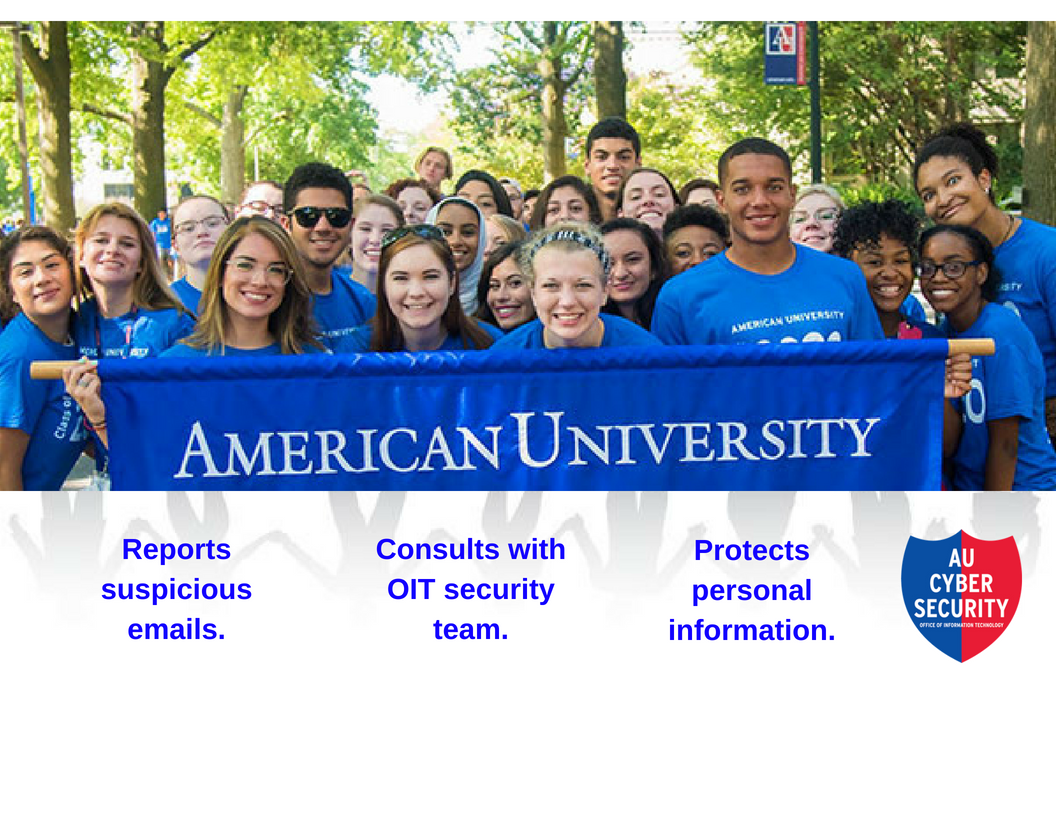 The Human Firewall is You!
Being a human firewall - means you stay vigilant and aware of attackers that will play on our natural tendencies to be curious and trusting. Social engineering is a technique used by attackers to trick an individual into giving up sensitive information through e-mails, voice messages, or in person visits. They often impersonate legitimate, trusted sources. For example, they may use a name and title directly from the American University (AU) directory to lure you into thinking the request is legitimate.
If you receive an e-mail or phone call asking you to provide a password or install something from an e-mail they have sent, delete or report the e-mail to the OIT Help Desk. If it is a phone call, hang up and call the Help Desk at 202-885-2550 to verify. If the e-mail or phone call is from outside of AU, look up the phone number and call the person or organization directly.