Executive Education
4801 Mass Ave, NW, 4th Fl
Washington
,
DC
20016
United States
Be You. Be Booz Allen.
Be Empowered.
Booz Allen has been empowering people to change the world for more than 100 years. Through its BE3 promise, they empower their employees to be their best selves, to live their purpose and values, and to create a career and life that's meaningful to them. At American University, Booz Allen employees can benefit from a world-class learning experience from anywhere in the world they might find themselves.
FlexEd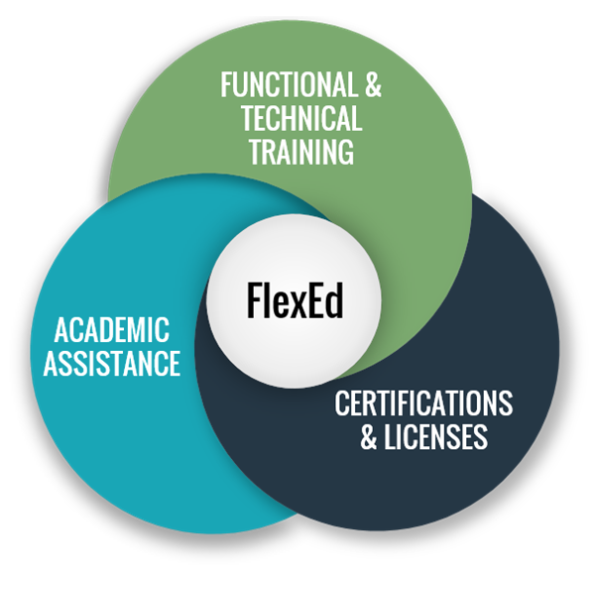 FlexEd is a firm-funded employee education benefit that provides Booz Allen employees flexibility and opportunity to pursue external education and skills development for voluntary, job-related training.
FlexEd may be used for Academic Assistance, Certifications and Licenses, and other job-related Functional and Technical development.
We recommend that you start your FlexEd application before applying for our program.
About FlexEd
FlexEd Application
4-Week Online Digital Badge Courses
Our 4-week online courses are designed to help you gain industry skills employers seek. Our courses are interactive and set the stage for a successful and engaging learning experience.
Instructor-Led: You will interact with your instructor directly in a two-hour synchronous session during week 1 and week 3 of each course and receive detailed feedback on your final project.
Peer Engagement: You will engage with other students by participating in one asynchronous discussion each week.
Course to Work Connection: At the end of each course, you will submit a final project demonstrating your ability to apply the content from the course to the workplace.
Courses
Leading Equitable Evaluation Through Theory
This course introduces learners to the field of evaluation by examining the history of evaluation and the significance of conducting Culturally Responsive & Equitable Evaluation (CREE). Learners will begin to assess their evaluation competencies and reflect on their evaluator identity. They will also analyze the theories underlying CREE and be introduced to the different approaches to CREE.
In this course, you will learn to:
Define how culture (individual, organizational, community) influences evaluation practice
Explain the historical development of culturally responsive and equitable evaluation (CREE) as an evaluation practice
Analyze CREE theories in relation to other evaluation paradigms
Differentiate between the range of approaches to CREE
Leading Equitable Evaluation Through Practice
This course begins to equip learners with the skills needed to conduct Culturally Responsive & Equitable Evaluation (CREE). Learners will be introduced to the methodology used to conduct a CREE and examine how to apply different methods to guide program improvement. Learners will also explore how to use the results of CREE to inform community advocacy, decision makers and policy change that support equity and responsiveness.
In this course, you will learn to:
Identify the methodology used to conduct CREE
Discuss the impact of structural and cultural factors (e.g. historical, social, economic, racial, ethnic, gender) on evaluation design and implementation
Apply the application of different CREE approaches to evaluations
Select the appropriate methods to conduct CREE
Tuition
Cost per course

$1,275
4-weeks | Online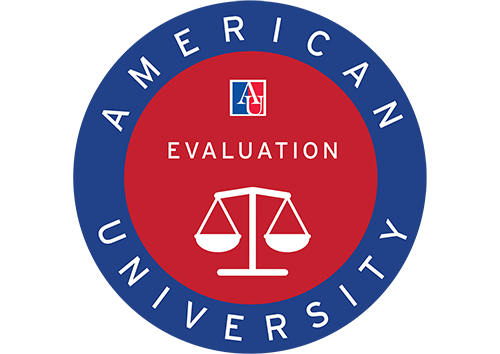 What are Digital Badges?
You earn a digital badge with each course you complete. A digital badge is an indicator of an accomplishment or skill that can be displayed, accessed, and verified online. You can then share your digital badge credentials across various social media platforms, with your contacts, and the greater community enhancing your profile.