Executive Education
4801 Mass Ave, NW, 4th Fl
Washington
,
DC
20016
United States
Be You. Be Booz Allen.
Be Empowered.
Booz Allen has been empowering people to change the world for more than 100 years. Through its BE3 promise, they empower their employees to be their best selves, to live their purpose and values, and to create a career and life that's meaningful to them. At American University, Booz Allen employees can benefit from a world-class learning experience from anywhere in the world they might find themselves.
FlexEd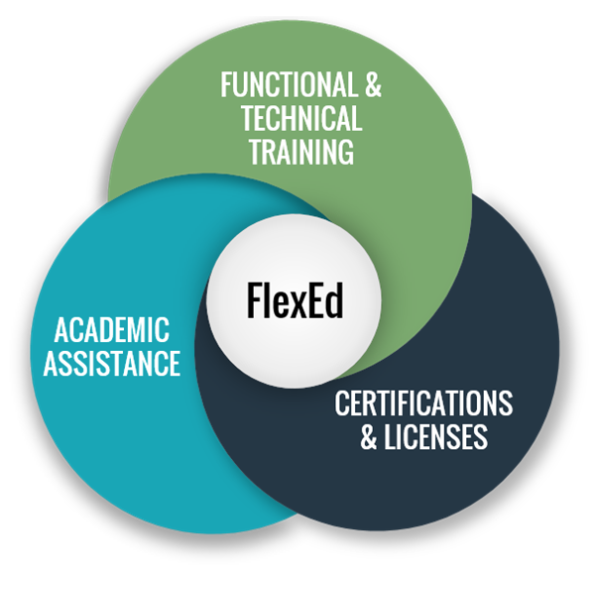 FlexEd is a firm-funded employee education benefit that provides Booz Allen employees flexibility and opportunity to pursue external education and skills development for voluntary, job-related training.
FlexEd may be used for Academic Assistance, Certifications and Licenses, and other job-related Functional and Technical development.
We recommend that you start your FlexEd application before applying for our program.
About FlexEd
FlexEd Application
Certificate in Project Monitoring & EvaluationLearn How to Secure Project Funds and Approvals
As industry standards change, the demand for higher accountability and transparency of development-related project funding also increases. Future funding hinges on the clarity of demonstrated program performance. Employees who specialize in monitoring and evaluation (M&E) skills are in demand for this reason. The skills American University offers in M&E will give you what you need to assess a project or program's current or past performance, as well as its lasting impact.
Course Description
The curriculum for the 12-credit online Graduate Certificate in Project Monitoring and Evaluation includes four courses:
Data-Driven Decision Making(3 credits)
The primary goal of this course is to explore quantitative and qualitative tools and methods used to evaluate, present, and communicate data (big and small). Students will also learn how to summarize and communicate findings to stakeholders so that they may make informed decisions that will improve the overall quality and efficiency of an organization. Topics include asking the right questions of data, constructing Statements of Work for performance and impact evaluation, conducting t-tests, ANOVA, ANCOVA, matching, differences in differences, regression discontinuity in program evaluation, and disseminating quantitative findings.
Principles & Theories of Evaluation(3 credits)
This course introduces the terminology, critical issues and current debates in the field of evaluation, independent of specific disciplines. It also covers the design of monitoring and evaluation plans and of logical models.
Evaluation Approaches & Designs(3 credits)
This course reviews monitoring and evaluation approaches, emphasizing different performance evaluation and impact designs that include snapshot, one sample, cross-sectional, before and after, time series, and case study designs.
Choice of One Elective(3 credits)
Choose One:
Innovation Through New Technologies
Intercultural Communication for Professionals
Professional Ethics & Project Leadership
Client Communications & Professional Consulting
Teams and Virtual Teams
Evaluation: Qualitative Methods
Evaluation: Quantitative Methods
Project Cost-Benefit Analysis
Admission ProcessHow to Apply to American University Online
Tuition and Fees(Subject to Change)
Cost per credit hour

$1,345

Technology fee
(per semester)

$40
Other costs to budget for*:
Books and supplies

$550

Personal expenses

$725

Loan fees

$110
*These costs are an estimation based on the average student — your individual costs may vary.
Project Monitoring & Evaluation