Education
The School of Professional & Extended Studies Launches Inaugural Immersion Experience for Online Graduate Students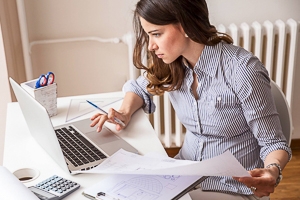 By now, it's common knowledge: online education is on the rise. From the convenience of learning on one's own time, to its ease of accessibility for students around the globe, the benefits of learning online are ample. And, at American University, we're ahead of the curve by not only offering a diverse portfolio of online degrees, stand-alone classes, and certificates, but also by creating physical spaces for students to convene face-to-face when it really matters.
As this story on the rise of skills-based learning describes, "We've come to an era where digital aptitude is the most crucial skill...Even in traditional public schools, online learning has become indispensable." This is especially the case for those looking to level-up in their career, pivot toward other industries, or deepen their current skills in meaningful ways. The blending of the physical and the digital to achieve this outcome has quickly become an exciting frontier.
At the School of Professional & Extended Studies, we believe in the importance of building community both online and in person. That's why we will be offering an inaugural Graduate Student Immersion Experience right here in Washington, DC from June 22nd to 23rd on the American University Campus. This two-day event is designed to enhance the education and connectivity of our online community. Throughout the two days, those who are enrolled in the following courses will have opportunities for networking, professional development, and live project presentation and feedback sessions:
Innovation Through New Technologies
Intercultural Communications for Professionals
Data Driven Decision Making
Sports Analytics & Management Capstone
Measurement & Evaluation Capstone
We know it's an added effort to make your way to campus. So, those who attend the Immersion will be exempt from the 8th week of class work and will have the standard $200 event registration fee waived. The deadline to enroll in the Immersion Section is May 11th.
The official Immersion schedule is forthcoming, but these are some of the benefits that students will enjoy:
Time to connect and network with fellow students, professors, and program directors
A private tour of the AU campus and an overview of services available to students and alumni
Presentations and a tour of local professional associations that are relevant to students across all program fields
Career development and exploration activities
Final capstone presentations and critical feedback sessions
As our newly-inaugurated President, Sylvia Burwell, has said in her strategic plan, "We need to focus on what it means to learn over the course of a lifetime."
We believe that our success in achieving this is rooted in community and connection. Those interested in attending the Graduate Student Immersion Experience should contact the Student Services Coordinator, Lezlie Ontiveros (Lezlie.Ontiveros@program.online.american.edu).
For questions, contact Assistant Director of Online Programs, Lauren Meier (202-895-4942; lcopley@american.edu).