---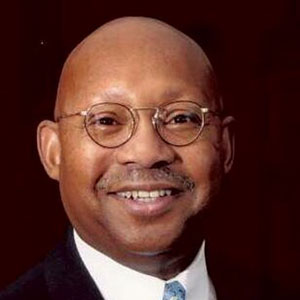 Alphonso JacksonSecretary of Housing and Urban Development
under President George W. Bush
Seminar Series
Separation of Power: What is the true role of America's Institutions?
In an era of divided government what are the true separation of powers? and what is the role of the various branches in government? Each seminar will introduce the students to the operations of American institutions by examining issues related to public policy lawmaking and interaction amongst courts, the legislative and executive branches of government and social action in shaping policy. This seminar series delves into the interaction between the branches, how the current political environment impacts this process, and what role can citizens play in achieving true democracy. The series will create a greater appreciation and understanding of the interdependence between affairs in individual communities, the United States and the world.
Seminar Schedule
The Path to the President's Cabinet: My Personal Story
February 5, 2020 | 5:30-7PM | Kerwin Hall 301
The Important Role of the Executive Branch
February 12, 2020 | 5:30-7PM | Kerwin Hall 311
Guest Co-Lecturer: The Honorable Brian Montgomery: Acting Deputy Secretary of the US Department of Housing and Urban Development and serving Assistant Secretary of Housing also known as the commissioner of the Federal Housing Administration. He also served as Assistant Secretary of Housing/Federal Housing Commissioner from 2005-1/2009.
How Departments in the Executive interact with Congress
February 26, 2020 | 5:30-7PM | Kerwin Hall 301
Guest Co-Lecturer: The Honorable Ro Khanna: Congressman Ro Khanna represents California's 17th Congressional District
Public and Affordable Housing and Homeownership: A Policy Case Study
March 4, 2020 | 5:30-7PM | Kerwin Hall 311
Guest Co-Lecturer: Mr. Troy Broussard: President and chief executive officer for Dallas Housing Authority since 2015.
What role does the media and other outside forces play in shaping policy and regulation?
March 18, 2020 | 5:30-7PM | Kerwin 301
Alphonso Jackson is chief executive of A.R. Jackson Advisors, LLC. Jackson has decades of experience in housing and community development.
In 2012, he served as Vice Chairman of Consumer & Community Banking at JP Morgan Chase in New York City. Prior to his role at JP Morgan Chase, he served as the distinguished university professor and Director of the Center for Public Policy and Leadership at Hampton University in Hampton, Virginia.
Alphonso Jackson was appointed the 13th Secretary of the US Department of Housing and Urban Development (HUD) in March 2004. Nominated by President George W. Bush, he was unanimously confirmed by the United States Senate due to his strong background in housing and community development and expertise in finance and management.
Prior to his appointment as Secretary, Jackson served as the Deputy Secretary of HUD, managing the daily operations of the $36 billion agency. Before his government service, Jackson was president and COO of American Electric Power, a $13 billion utility company in Texas. Prior to his tenure at AEP, he was president and CEO of the Housing Authority of the City of Dallas, which ranked among the best-managed large-city housing agencies during his tenure.
Jackson holds a Bachelor of Arts degree in political science and a Master's in education administration from Truman State University. He also received a Juris Doctor degree from Washington University School of Law in St. Louis, MO.
---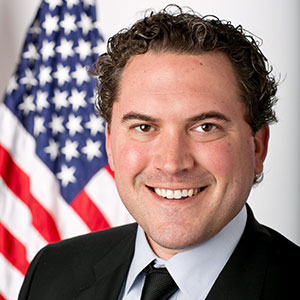 Cody KeenanChief Speechwriter for President Barack Obama
Seminar Series
Discipline or Disruption?: Communication in the New Media Age
In a rapidly changing media environment, where attention spans are short, everybody has a megaphone, and truth is a subjective concept, what makes for effective political debate and communication? How do politicians and public servants break through the noise and make a thoughtful policy argument? Do prepared speeches matter anymore? In this seminar series I will merge what I've learned in my 18-year career spent in Congress, campaigns, and the White House - along with the curriculum I've created as a speechwriting professor and consultant - with the experiences of a new generation that gathers its news, disseminates its opinions, and mobilizes for change in entirely new and different ways to see if we can find the answers.
Seminar Schedule
Lend Me Your Ears: Speechwriting Master Class
February 10, 2020 | 5-6:30PM | Kerwin Hall 301
Guest: Terry Szuplat (AU SPA '95), Senior Director of Speechwriting, White House National Security Council; Director of Speechwriting, Secretary of Defense
Break on Through: The Modern Political Media Environment
February 17, 2020 | 5-6:30PM | Kerwin Hall 301
The Power to Persuade
March 23, 2020 | 5-6:30PM | Kerwin Hall 311
Guest (via video): Ben Rhodes, Deputy National Security Advisor for President Obama
Crisis!
March 30, 2020 | 5-6:30PM | Kerwin Hall 301
Guest: Jay Carney, Former Press Secretary for President Obama
Cover Me
April 13, 2020 | 5-6:30PM | Kerwin Hall 301
Cody Keenan has been a speechwriter for President Barack Obama for more than a decade, rising from a campaign intern in Chicago to Director of Speechwriting at the White House. Through times of challenge and change, Cody helped President Obama craft remarks on every topic for every audience – from tiny backyards in Iowa to the biggest stadiums in the country; from a sermon in Selma to his farewell address. A graduate of Northwestern University and Harvard University, Cody's passion for public service was sharpened as a young aide to the legendary Senator Edward M. Kennedy. Today, Cody serves as Barack Obama's post-presidential speechwriter and collaborator on his upcoming book, teaches at Northwestern University, and sits on the board of the Edward M. Kennedy Institute for the United States Senate.
---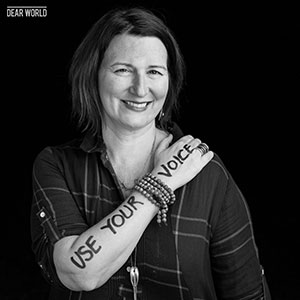 Katherine MillerVice President of Impact, The James Beard Foundation
Seminar Series
What's for Dinner?: The Evolution of Food Policy and Advocacy
Food is the single subject that touches every human on the planet. Food is tied to our physical and mental health, the economic strength of local communities, and the protection of our natural resources. Without food, we die (literally).
Food is also a subject fraught with conflict. Governments can weaponize policies designed to support the most vulnerable by restricting their access to a basic necessity. Communities can find themselves poisoned by the food pumped into them by major corporations. Neighbors can stigmatize each other's choices. Food production can set off fights about access to natural resources. Food sustains us but it can also tear us apart.
Tackling the system that grows, harvests, markets and distributes our food and addressing the policies that both contribute to our overall health and safety yet have a stranglehold on local economies should be a national priority, but it isn't. With climate change at a tipping point, wages stagnant across a tight labor market and debates raging about GMOs, aquaculture, regenerative soil (and so much more), the time to focus on food policy is now.
Food studies - especially the intersectionality of politics, policy, economics, business, and racial justice – is an emergent field of study. Few universities are equipped to introduce their students to this truly interdisciplinary field. American has the programs and faculty to help the food justice and activist community take their work to the next level. It is also a place, given it's proximity to political power, that is poised to open up the conversation around food to beyond what is just delicious.
Seminar Schedule
Politics on the Plate
January 30, 2020 | 5-6:30PM | Mary Graydon Center 200
Guest Lecturer: Chef Tom Colicchio (founder of Crafted Hospitality, founder of Food Policy Action and Top Chef Producer), Congresswoman Chellie Pingree (D-ME) and Catherine Boudreau, food and agriculture reporter at Politico Pro
Setting the Table for Change
February 6, 2020 | 5-6:30PM | Kerwin Hall 301
Guest Lecturer: Chef Andrew Zimmern, Arcadia Executive Director Pamela Hess and NPR's Alison Aubrey
The Fight for Fair Wage
March 5, 2020 | 5-6:30PM | Kerwin Hall 301
The Power of Chefs & Community to Change the World
March 26, 2020 | 5-6:30PM | Mary Graydon Center 200
Guest Lecturer: Chefs Kwame Onwuachi and Amy Brandwein.
The True Cost of Food
April 9, 2020 | 5-6:30PM | Kerwin Hall 301
Guest Lecturers: Devita Davison, Executive Director of Detroit Food Lab, and Rosanna Marie Neil of the Northwest Atlantic Marine Alliance and National Family Farm Coalition
Katherine Miller is an award-winning communications executive, campaign strategist and social media expert. She is the Founding Executive Director of the Chef Action Network (CAN), a nonprofit organization giving back to the chefs who cook from their souls, donate their time and talent, and help us better understand the many complex issues related to food. Miller is also the Vice President of Impact at the James Beard Foundation where she oversees the Chefs Boot Camp for Policy and Change along with program areas designed to influence positive changes in public policy and industry practices.
---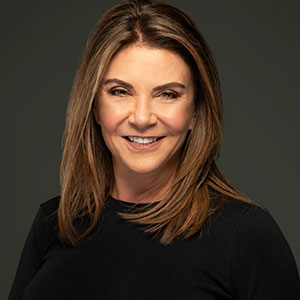 Susan MolinariStrategist, Former Vice President of Google Public Affairs and Former Member of Congress
Seminar Series
What does policy making look like when disruption is the status quo?
Policy making is a process that is influenced by every sector it touches: from the private sector, the public sector, non-profits, journalism and academia. This seminar series will investigate how this happens in the modern era, under a Trump Presidency. Bringing together experts in various issue areas to investigate what influences the process, how do various stakeholders make their voices heard and how do news outlets, social media platforms and others communicate what is happening to our citizenry. Whether you are an issue advocate, looking to enter a career that tackles these issues in various ways, or a concerned citizen join us for a conversation on the future of the policy making process and how we can influence the results.
Seminar Schedule
How the Sausage really gets made: An Introduction to how the Public Policy Process Works
February 4, 2020 | 5-6:30PM | Kerwin Hall 301
Guest Lecturer: Joel Benenson, founder and CEO of the Benenson Strategy Group
So You Think You Want to Campaign?: Exploring Successful Strategies for Office and Life
February 25, 2020 | 5-6:30PM | Kerwin Hall 301
Guest Lecturer: Amy K. Dacey, Executive Director of the Sine Institute of Policy & Politics
It Really Can Happen: When Right, Left, and Center comes Together for Good Policy
March 31, 2020 | 5-6:30PM | Kerwin Hall 301
Guest Lecturer: Malika Saada Saar, Human Rights Lawyer and Google's Senior Counsel on Civil and Human Rights and Mark Holden, Senior Executive at Koch
Strategies for Amplifying your Life
April 14, 2020 | 5-6:30PM | Kerwin Hall 301
Guest Lecturer: LaTosha Brown, award-winning organizer, philanthropic consultant, political strategist and jazz singer
From Crisis to Consensus: The Study of Healing Traumatic Stress
April 7, 2020 | 5-6:30PM | Kerwin Hall 311
Guest Lecturer: Bob Roth, the CEO of the David Lynch Foundation
Susan Molinari has a wide-ranging background resulting from her multi- disciplined service in the Leadership of the United States Congress, as Vice President of Google's Public Affairs for the Americas, as leader of multiple offices for international public affairs and lobbying giant Omnicom, and as a respected media communicator on multiple networks, including among others CBS, Fox, PBS and CNN.
Susan is presently a member of New York City based Protiviti Consulting's Advisory Board, Washington DC based APCO Worldwide International Advisory Board, and member of the boards of Harvard University Institute of Politics at the Kennedy School, the Trilateral Commission, American Action Network and the David Lynch Foundation.
Having been elected from a New York City-based district five times to Congress, Susan was quickly elevated by House Republicans who twice elected her as one of just eight Members to serve in the Leadership of the first GOP Majority in 40 years.
In Congress, she developed a strong record of bipartisanship and effectiveness on issues ranging from transportation and the budget, to child abuse and human rights.
As Google's Vice President for the United States, Mexico, Latin America and Canada, she managed teams that monitored and interacted with both Democratic and Republican U.S. Administrations, federal departments and agencies, both sides of the political aisle and both sides of the U.S. Capitol, as well as state and foreign capitals.
In addition to her work with Omnicom and in the media, Susan has worked with corporate America as member of the Board of Protective Life, on the Toyota North America Diversity Board, as chair of the corporate social responsibility Century Council, and at the global law firm Bracewell and Giuliani.
---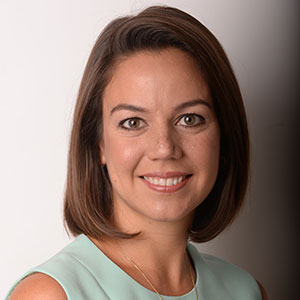 Janet RodriguezWhite House Correspondent Univision (AU Alum)
Seminar Series
Policy, Politics and the Presidential Campaign Trail - A front row seat to the 2020 Election
2020 will be one of the most important years in this country as we navigate the national election year with primaries, conventions, nominations and debates that will shape the future of the country. Do you want a front row seat to what is happening? Join Janet Rodriguez as she helps us understand how we got here, shares current updates from the road as the election and policy debate shapes. She will also direct the lens to a key discussion on the role of media in the entire process.
Seminar Schedule
How We Got Here: Exploring the issue environment in 2020
January 28, 2020 | 7:15-8:30PM | Kerwin Hall 301
Guest Lecturer: Daniel Gonzalez, immigration reporter, The Arizona Republic
On the Ground: the life of an political embed
February 18, 2020 | 7:15-8:30PM | Kerwin Hall 301
Where are we now? Life after Super Tuesday
March 17, 2020 | 7:15-8:30PM | Kerwin Hall 301
Guest Lecturer: Ed O'Keefe, CBS News from the campaign trail
Subjects that Matter: How to reach communities and engage people in 2020?
March 24, 2020 | 7:15-8:30PM | Kerwin Hall 301
Guest Lecturer: Phillip Crowther, AP International
Career Conversations with Communication Experts: It's not a Ladder it's a Jungle Gym
April 14, 2020 | 7:15-8:30PM | McKinley Building, Malsi Doyle and Michael Forman Theater
Janet Rodriguez is a seven time regional and national Emmy Award winning journalist currently serving as White House Correspondent for Univision Network; covering newsworthy events involving the President of the United States and the White House for Noticiero Univision and its digital platforms.
Prior to joining the Univision team, Rodriguez spent 10 years as a local and national reporter for Telemundo - serving assignments in Washington DC, Phoenix, Arizona and most recently, in Chicago, Illinois as the network's Midwest correspondent. Rodriguez has traveled extensively on-assignment following the biggest national stories, including the riots in Ferguson, the migrant crisis at the Texas border, and Pope Francis' visit to the United States. Additionally, Rodriguez was embedded in the Ted Cruz presidential campaign providing national coverage on matters impacting the Latino community.
While in Phoenix, Rodriguez spent five years as the lead political reporter for KTAZ-Telemundo Arizona. Additionally, she anchored the station's weekly political show Enfoque Arizona where she focused on Southwest border issues and immigration policy.
A graduate of American University's School of Communication, Rodriguez began her broadcast career as a local reporter in Washington, D.C. where she currently resides.
---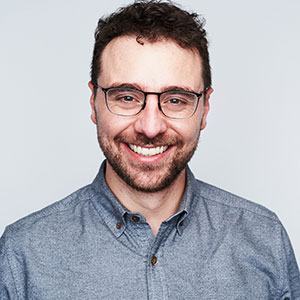 John Tass-ParkerHead of Politics and Government at Instagram
Seminar Series
All politics is digital
We all know the old maxim, all politics is local. So, what does it mean for politics when you carry the entire world around in your pocket?
This seminar series will explore what it takes to change the world, one post at a time, as the world keeps changing around you.
Whether it's off the shelf social media tools, innovative brand techniques, or smartphone empowered organizing, technological and cultural disruptions are reshaping the way the people interact with each other, impacting politics in every corner of the world.
This means our public figures, from old school candidates to internet celebrities, must now operate within a democratic process that's under constant pressure from the rapid and ongoing evolution of software, hardware, and cultural norms.
A 'new politics' is blurring the lines between politics and policy, between candidate and voter, between news and newsmaker--and forcing us to ask hard questions about our foundational systems of governance.
In a world where every community is just a tap away, all politics is digital.
Seminar Schedule
The New Politics: Campaigning and Developing Policy in a Digitized World
January 29, 2020 | 5-6:30PM | Kerwin Hall 301
Enemy of democracy: Foreign or Domestic
February 12, 2020 | 5-6:30PM | Kerwin Hall 301
Going Global: Campaigns Abroad
March 4, 2020 | 5-6:30PM | Kerwin Hall 301
Do you even go here? Influencers, corporates and NGOs in digital spaces
April 1, 2020 | 5-6:30PM | Kerwin Hall 301
Words and image: Branding for 2020
April 15, 2020 | 5-6:30PM | Kerwin Hall 301
As head of Politics and Government at Instagram, John Tass-Parker works at the nexus of social networks, politics and media. With an idiosyncratic background in photography and film production, John has led Instagram to drive civic engagement and engage elected officials, governments and public figures around the globe. In advance of the US 2020 Election, he led the creation of Instagram's election strategy team which works with product groups to protect the integrity of elections globally. He's been recognized by Forbes as one of their 30 under 30, and received an RTDNA Edward R Murrow Award for Instagram's partnership with CNN during the 2016 US Presidential Election.
 
Before joining Facebook and Instagram in 2014, he served as the Digital Communications Adviser to Australian Prime Ministers Julia Gillard and Prime Minister Kevin Rudd. Prior to politics he worked in the film and television industry, and was a commercial photographer. He's a proud member of the Fred Hollows Foundation's US Advisory Council, an organization that focuses on treating and preventing blindness. John is a graduate of the University of Melbourne where he received two Bachelor degrees in Arts and Commerce.
Sine Institute Distinguished Lecturers:
Ambassador Joe Hockey
The Honorable Joe Hockey is Australia's Ambassador to the United States of America.
Mr. Hockey has had a long and distinguished career in public service. He first entered Parliament in 1996 as the Member for North Sydney and spent more than seventeen years on the front bench.
Mr. Hockey served as a Minister in several different portfolios, including Financial Services, Small Business and Tourism, Human Services and Employment, and Workplace Relations.
In 2013 Mr. Hockey was appointed Treasurer of the Commonwealth and was responsible for all economic policy including fiscal policy. He served as Chair of the G20 Finance Ministers and Central Bank Governors in 2014 and a member of the leadership troika in 2015.
Previously Mr. Hockey served as a banking and finance lawyer with a major Australian law firm. He graduated from the University of Sydney with Bachelor's degrees in Arts and Law.
---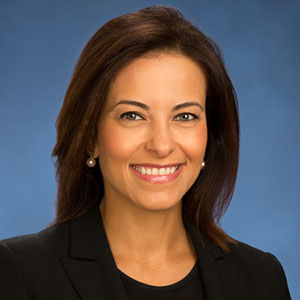 Dina Powell
Management Committee of Goldman Sachs and Former US Deputy National Security Advisor
Dina serves on the Management Committee of Goldman Sachs and is responsible for helping to build and enhance the firm's relationships with sovereign clients around the world.
She rejoined Goldman Sachs in 2018 as a partner in the Investment Banking Division after serving as the US Deputy National Security Advisor for Strategy from 2017 to 2018.
Dina initially joined the firm in 2007 and from 2007 to 2017 led the Impact Investing Business and the Environmental Markets Group, which deployed more than $5 billion in market-based loans and equity to drive sustainable economic development and revitalize under-served communities.
During this same period, she was also president of The Goldman Sachs Foundation, overseeing two major initiatives to drive economic growth and opportunity — 10,000 Women and 10,000 Small Businesses — that successfully provided business education and capital to women and small businesses, respectively.