Get to Know Sine
The Sine Institute is a laboratory for university-wide collaboration and an incubator for policy innovation, convening the best and brightest in the public, private, academic, and nonprofit sectors, as well as journalism.
Today's interconnected world offers an unprecedented opportunity to bring together experts and top scholars in the field with students in research and scholarship to work on the nation's most pressing challenges in a way that promotes common ground and nonpartisan policy solutions. The Sine Institute of Policy and Politics seizes that opportunity at a defining moment for our democracy and the world. The Sine Institute harnesses AU's capital city location at the nexus of government and a growing international business center to connect diverse perspectives from around the country and around the world with our world-class academics and research, experienced practitioners in international and domestic views, leaders in business, nonprofits, and government, and the most politically-active student body in the US to make real, lasting change in policy and politics.
Learn More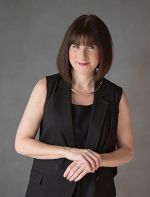 Amy K. Dacey is Executive Director of the Sine Institute of Policy & Politics at American University. For more than two decades, she has managed prominent national organizations, worked in the federal government, advised leading elected officials and candidates (including President Barack Obama and Senator John Kerry), and counseled a variety of nonprofits and companies. She most recently served as the CEO of the Democratic National Committee and Executive Director of Emily's List.
Watch as the 2019 fellows and Sine Institute Executive Director Amy Dacey describe what it's like to be a part of the institute.
Follow Sine
Get regular updates on the Sine Instute: