SIS Alumnus/a of the Year Award
Since 1998, the SIS Alumni of the Year award has recognized an SIS alumnus/a (graduate or undergraduate) who exemplifies the ideals and values of the School - a change agent serving the community and helping to make the world a better place, whether working in the public, private, or nonprofit sector. SIS invites alumni, faculty, staff, and friends to nominate alumni who fit the criteria. The award is traditionally announced and conferred every April at an embassy dinner in Washington, D.C.
Current Recipient
Miguel Bustos, SIS/MA '95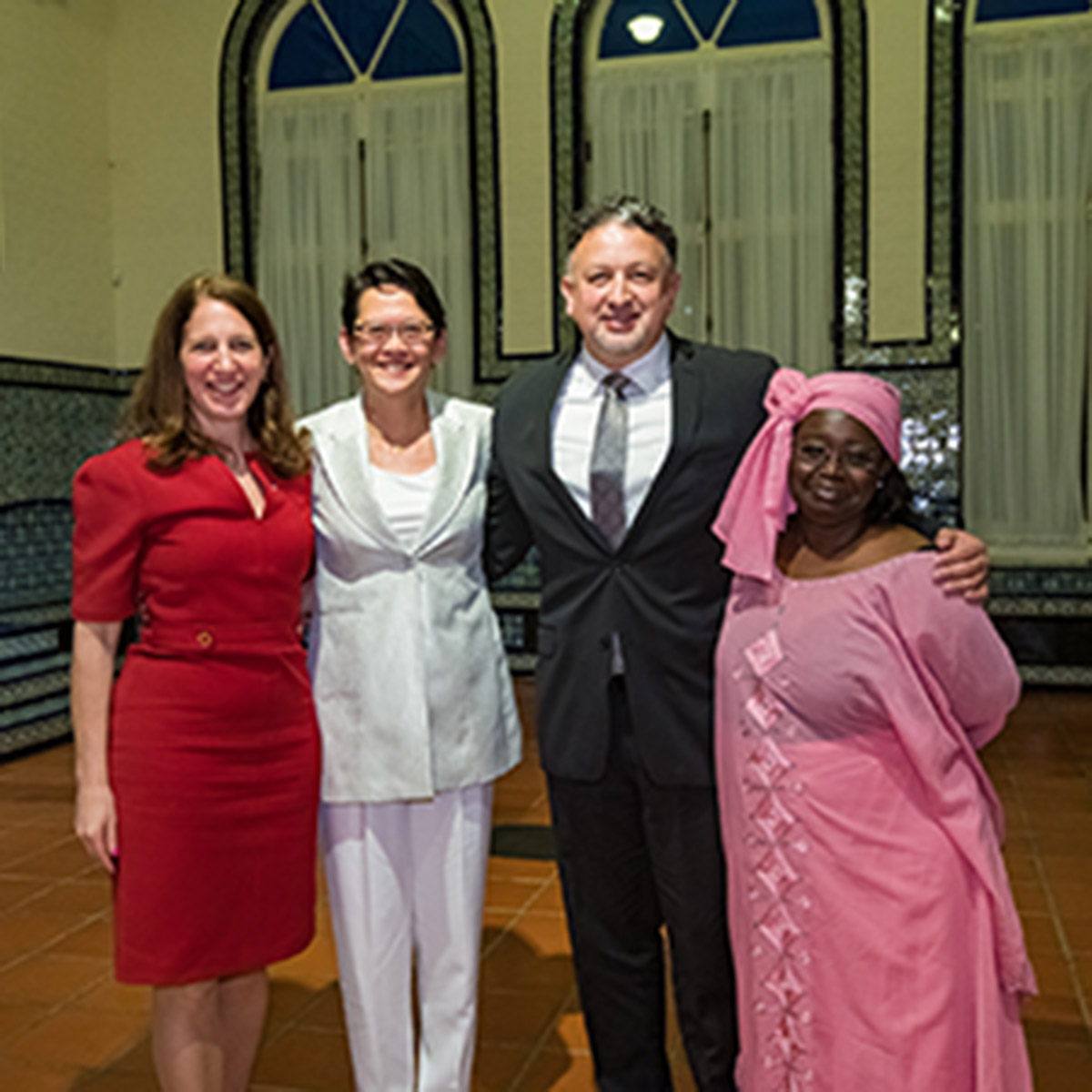 Miguel Bustos is the Senior Director of GLIDE's Center for Social Justice, a center that influences public policy and changes public perception around poverty, discrimination, and civil and human rights. He is also the Principal Consultant at Bustos and Associates, a firm that partners with civil society, non-profits, governments, corporations, and the philanthropic sector to improve the lives of people and communities around the globe. Prior to joining GLIDE, Bustos was the Senior Vice President of Government and Community Relations at Wells Fargo, the Senior Program Manager for the Americas at the Levi Strauss Foundation, and a policy advisor to the White House.
"Growing up in a Catholic, culturally religious immigrant family in San Francisco was a beautiful thing, but it also had its limitations…in the Mission District, [people from] some parts of San Francisco used to say to us that 'the only thing that came out of Mission was trash.' And I can tell you, even decades later, I still sometimes think about that….Even during my time at the White House, I remember thinking, 'I'm not supposed to be here'," says Bustos. "I came from a community where there was little opportunity and went to a community at AU that offered the world. I can't tell you how rich my life has been because of my time at AU."
2018: Ettore Leale, SIS/BA '91 & Dawn Miller, SIS/BA '93
2017: Kayla Williams, SIS/MA '08 & Davina Durgana, SIS/PhD '15
2015: Mehdi Heravi, SIS/PhD '67
2014: Chad Bissonnette, SIS/BA '05
2013: Lisa Martilotta, SIS/MA '03
2012: John Prendergast, SIS/MA 90
2011: Ambassador Clyde Taylor, SIS/MIS '61
2010: Fruzsina Harsanyi, SIS/BA '64, SIS/MA '67, SPA/PhD '72
2009: Esther Benjamin, SIS/MA '92
2008: Alan H. Fleischmann, SIS/BA/BS '87