Contact Us
SIS Alumni Relations and Development
4400 Massachusetts Avenue, NW
Washington, DC 20016-8143
Stephanie Block
Associate Director of Alumni Relations
block@american.edu
202.885.1616
Students and alumni are welcome to make an appointment with the SIS Office of Alumni Relations to learn more about how to take advantage of their AU SIS Alumni Network. Make your appointment today!
Welcome SIS Alumni and Friends,
The SIS alumni web page is your comprehensive gateway to staying connected to the SIS community. I encourage you to browse the many links and resources this page offers.
I invite you to visit campus and enjoy your home -- a beautiful, spacious, bright LEED-Gold certified building on the corner of Nebraska and New Mexico Avenues. Be sure to let the Office of Alumni Relations know you are planning a trip back to campus so that we may greet you, coordinate a tour, and catch up with you over a cup of coffee at the Davenport Lounge.
Take advantage of your AU SIS alumni network. Join the discussion with other alumni located around the globe on SIS Facebook, LinkedIn, and Twitter. There are chapters around the world and events happening all of the time.
As we continue to develop our alumni resources, please e-mail the Office of Alumni Relations with questions or suggestions.
Whether you are in the nation's capital or afar, we recognize you are changing the world every day and want to hear from you. Be sure to drop us an e-mail and tell us what you are up to today. We here at SIS recognize that "service is not a moment, it's a mindset." Thank you for all you have done to build our strong community.
I hope you see you soon. Thank you for your continued support.
Best regards,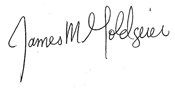 Jim
James Goldgeier
Dean, SIS